Conflict of interest rules, which were blamed for stifling pro bono services, will soon include an exemption for lawyers offering court-based brief services.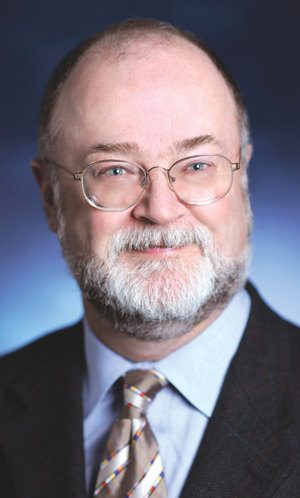 The Law Society of Upper Canada is amending its rules of professional conduct to facilitate Pro Bono Law Ontario's legal outreach programs.
The law society's current standards for conflicting interests are too rigid to allow for the kinds of limited retainers used by PBLO programs, Bencher Julian Porter said at Convocation late last month.
"So the system which is meant to help people that couldn't get legal service otherwise, who were not eligible for legal aid, that were in trouble with the system, can't be helped," Porter said.
A simple relaxing of the rules, he added, would improve access to justice for a demographic with few choices for representation, he explained.
"It's a way of making this important outreach capacity work," Porter said.
Among PBLO's advocacy projects is Law Help Ontario, which operates two legal clinics in Toronto, one for Superior Court matters and one for Small Claims Court.
Volunteer lawyers offer short-term legal advice to those whose income is greater than the threshold for qualifying for legal aid but who can't afford to pay for representation themselves.
However, before a volunteer lawyer can offer help, the matter must first clear a conflicts check, a rule that unduly delays court-based services, Porter said.
The centres are typically staffed by students from large law firms in Toronto, he explained.
"By the time it is checked back at the office to see if there's a conflict of interest, at least three hours has passed, sometimes more."
Those regulations are preventing lawyers from participating in the program, according to PBLO. Pro bono counsel turn away a "considerable number of clients," according to a law society report.
Under the new system, lawyers will be able to offer pro bono services unless they know of a specific conflict that exists.
"Of course, as soon as the person discovers there is a conflict, that's the end of that and the law firm is always set up with agreement to have information sheltered from the other side," Porter said.
Law societies in British Columbia and Alberta have made similar amendments in which a pro bono lawyer's associates and partners in a firm may continue to act for clients with adverse interests to the short-term client.
Conflict of interest rules that cast a wide net are leading other bar organizations across Canada to reconsider their regulatory framework.
"It's been a topic of importance going back now seven or eight years," says Malcolm Mercer, general counsel at McCarthy Tétrault LLP. "Conflicts are such a practical day-to-day issue."
Mercer was a member of the Canadian Bar Association's task force on conflicts of interest, which made several recommendations last year for lawyers facing increasingly complex situations.
The CBA recently incorporated those recommendations into its code of conduct, making major revisions to its conflict of interest guidelines.
Among the most important changes is the very definition of what constitutes a true conflict, Mercer says.
For a conflict to exist, there must be a "substantial risk of material or adverse effect on representation of a client," according to the CBA code. That compares with the "likely" prospect of an adverse effect, as defined in the LSUC's rules of professional conduct.
The new language is consistent with that of the Supreme Court of Canada in
R. v. Neil
and
Strother v. 3464920 Canada Inc., Mercer says.
The CBA also formalized the notion that there exists a relationship of trust between clients and lawyers, which can be breached by the mere presence of an adverse relationship even when no conflict exists.
"There may be times when just being adverse to the client may compromise the relationship," Mercer says.
He cites the example of a lawyer fighting for compensation for an injured worker. A conflict of interest may exist if that same lawyer also acts on behalf of a bank in foreclosure proceedings on the worker's home.
"You could easily imagine the injured worker simply couldn't trust the lawyer," he says.
But he adds that acting on a matter that is adverse to another client shouldn't necessarily amount to a conflict if the matters are unrelated and no significant risk of a negative effect on representation exists.
Also underlying the CBA's new conflict standards is the promotion of access to justice, Mercer says, noting that pro bono lawyers should be allowed to provide assistance on a limited retainer basis.
"If you had to go through that process, you'd spend more time clearing conflicts than offering help."
Current rules can also put up significant barriers to representation in specific practice areas or in remote regions of the country where finding a lawyer free of any potential conflict as defined can be impractical or impossible, Mercer says.
"When there's no real risk of prejudice, the CBA responds, 'Why should it be prohibited?'" he notes.
Uniformity of codes of conduct across Canada is the ultimate goal, Mercer says, adding the hope is that law societies will adopt the CBA's guidelines.
The Federation of Law Societies of Canada says it's reviewing the task force's recommendations and has withheld its own rules dealing with conflicts of interest from its recently released model code of professional conduct in the meantime.