Settify actively recruiting as company expands in burgeoning industry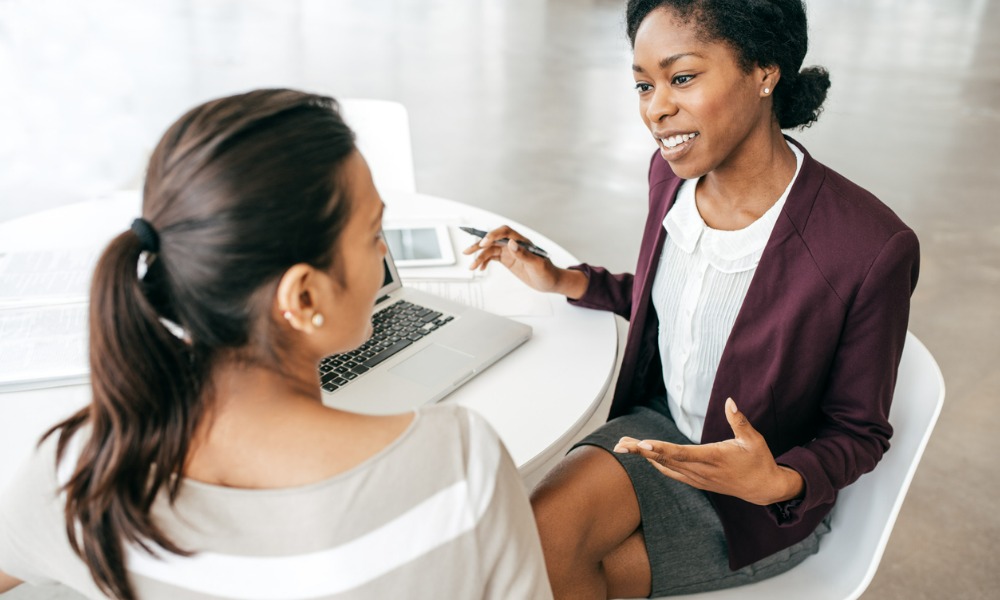 Edward Kirk remembers well the concerns he had when he left his family law practice three years ago to come onboard at Settify, a legal tech startup that provides an AI-powered online client service tool to assist clients in preparing for their initial consultation with their family lawyer.
Leaving his position was a big step, as Kirk, who refers to himself as a recovering family lawyer, worked for years to get where he was — on a partner trajectory and earning well — but while it could at times be very rewarding, ultimately he realized the job was too all-consuming. Kirk says he "got to the point where I wasn't willing to give so much of myself to a career."
"I certainly work hard now, but I work when it works for me and also where it works best for me," says Kirk, now Head of North America. "I'm currently based in Toronto, but in the winter I'll be in Mexico for a few months. I can work just as effectively as I do here — but I'll do it in the sun."
Settify is expanding fast — in the last three years it's grown by 451% in terms of revenue, and from a team of six to a team of 20 over the last six months — and is currently looking for a family law professional to fill a unique role in Canada. As Settify's Canada Lead, it's an exciting opportunity for a lawyer or law clerk looking to step away from the day-to-day practice and establish themselves as a thought leader in family law and legal technology, Kirk says, adding the successful candidate will be an outgoing, goal-driven person with great negotiating skills and a curiosity around legal tech and practice improvement.
The role is fully remote and flexible, and though the position is autonomous in terms of day-to-day work, the successful candidate will be supported by the Settify team and coached in the sales role. Lawyers are able to utilize the skills they've accumulated in the family law space while learning more about legal technology and sales, and importantly will likely earn in excess of what they do in their legal role, depending on seniority, as the position is entrepreneurial and can bring in significant income linked to sales, with bonus rounds three times a year which can be taken in cash and/or share equity.
And in many ways, it's an easy sell — law firms like Settify because it helps them impress clients with modern, client-centric tools that enable them to engage with interactive, conversational online systems. The systems use artificial intelligence and expert systems to intelligently seek out the client's key background information, which is then summarized into a brief for their lawyers. Over 50 Canadian firms now use Settify since launching in October 2020, including some of the most prominent family law firms like Epstein Cole and Lerners.
"Firms are able to interact with clients any time of day, and in this day and age it's really important to be able to communicate with clients at a time and place that works for them," Kirk says. "Clients appreciate that, and also appreciate how the system is personalized and provides immediate information that's relevant to their situation."
One of the co-founders of Settify is a family lawyer, and the lion's share of the team — around 50% — are recovering lawyers as well. Many used Settify before coming to work for the company, and Kirk says that's key to the role: when they're speaking to other lawyers about using Settify they can speak from experience.
"That's why I'm focusing on family law professionals — it makes the conversation easier when the lawyer on the other side sees a contemporary," he says.
The biggest barrier is moving away from the lofty position of lawyer that you trained hard for, but Kirk took that leap, saw the value in Settify straight away and hasn't looked back.
"What I love is the idea that what I do now has a greater effect on people in family law than I could ever have as a lawyer," he says. "Settify has helped over 75,000 clients, and the person who joins us will have the ability to spread Settify across Canada and around the world."
It's also opportune timing to come aboard because the Settify team has its sights set on further expansion. They're currently working on client intake systems in other areas such as private law, which means the successful candidate will have the opportunity to join the ranks at an early stage and grow Settify in their own way.
"Legal technology is a burgeoning industry," Kirk says. "It's really rocketing and poised to make a lasting change in the industry — and you can be part of that right now."
To learn more about becoming Settify's Canada Lead, take a look at Settify's LinkedIn job posting or reach out to Edward for an insider's perspective on the role. Applications end on 30 September 2021.