Need help navigating the Small Claims Court process?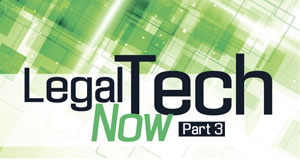 Expect an app for that soon.
New apps have been developed to make legal information and services more accessible to the general public and are popping up in Canada.
While the Canadian industry is still in its infancy compared with that of the United States, more phone- and web-based apps have started to emerge to tackle access to justice issues.
Billing itself as the "Google Maps for Law," Knomos is one such app that allows lawyers to provide their clients with curated legal content.
Once it becomes available to the public, the web-based app will use machine learning and data visualization to provide a visual database of the web of legal information that exists for both lawyers and clients.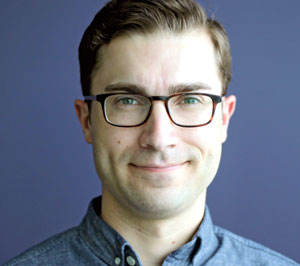 "At its core, it taps into the fact that as human beings, we are all visual learners," says Adam La France, Knomos' co-founder and CEO.
"The reality of the human anatomy is your brain can process visual information 60,000 times faster than it takes to decode text. We're just hardwired that way."
La France says a version of the app that will map publicly accessible information, such as court decisions, will be available later this summer, and he expects a paid version geared toward legal professionals will come out by June 2017.
The Knomos CEO says that at the heart of his app and others like is the pursuit to tackle access to justice issues.
"It's growing because there is the need for it to grow. You wouldn't see this proliferation of apps or an expanding Canadian legal tech marketplace if there wasn't a fundamental demand for it," he says.
"We talk about this weird disconnect in terms of supply and demand in the legal industry. You hear about clients who can't find lawyers and lawyers who can't find work, and I think that is just indicative of a bigger issue on a more systemic level."
Knomos was one of five startups to deliver presentations at the Canadian Bar Association's "The Pitch" event this August.
The event, which was held at the CBA's conference in Ottawa, gave early-stage startups seven minutes to make their case in front of a panel of judges.
Beagle, a company that uses machine learning to analyze contracts, won the competition and received a two-week residency with the LegalX initiative at MaRS Discovery District.
All of the finalists got the chance to interview with the Chinese Angels Mentorship Program — an incubation program for startups looking to enter the Chinese market and possibly snag a $200,000 investment.
Mitch Kowalski, a lawyer and legal services consultant, says the potential funding that can come out of competitions such as The Pitch can be vital for early-stage Canadian apps. Kowalski says a lack of funding is likely the biggest reason why the Canadian industry for such services has lagged behind the U.S., but there is a lot of room for it to grow.
"Unless you are going to fund it yourself, or you and your friends are going to fund it, it's really hard to get the money to start building this stuff out," he says.
Ryerson's Legal Innovation Zone is in the process of holding its own Access to Justice Challenge, which had 10 startups pitch to judges for the chance to be one of six finalists, who will compete for up to $25,000 in seed money.
Small Claims Wizard was among the 10 startups that pitched in the initial round. The web-based app walks people through the process of filing a claim in Small Claims Court.
JusticeTrans is an app that is one of the six finalists and looks to increase access to justice for the Canadian transgender community by providing information about transgender rights.
Jena McGill, an assistant law professor at the University of Ottawa, says competitions like the Pitch and the Access to Justice Challenge give apps important exposure.
"It brings some of this innovation that's happening in the private sphere, where individuals are working on this stuff among themselves or on their own. It brings it into the public realm," she says.
"It gives it a public face. It gives it public funds, which is the most important thing [and] it also goes a great distance to mainstreaming this stuff."
McGill is currently working with other researchers to analyze Canadian apps that seek to bridge the access to justice gap in a project funded by the Social Sciences and Humanities Research Council.
The project, called Emerging technologies solutions to access to justice: opportunities and risks of mobile and web-based apps, is looking at the opportunities, risks and potential for such apps in Canada.
McGill says some of the potential risks of access to justice apps her group is analyzing include security, privacy and the unauthorized practice of law.
A large challenge to the delivery of legal services via apps is uneven access to technology, McGill says.
"It's great if everybody has a smartphone and can download these apps and knows how to use them, but we know that's simply not the case. The digital divide is still there," she says.
McGill and her fellow researchers are looking to gather information on these issues while the Canadian legal app industry is still relatively small to help guide solutions to potential risks.
"We're hoping to use this project to set a research agenda or policy agenda moving forward for how we — being the legal community — need to be strategic and specific and start to think about the apps phenomenon as something that is happening," she says. "So we need to take the bull by the horns and start to think about how we want to address, how we want to regulate and how we want to leverage these apps."