A Toronto legal clinic has scored what it says is a significant victory in its pursuit of fighting mountains of tickets and fines homeless people rack up in Safe Streets Act violations.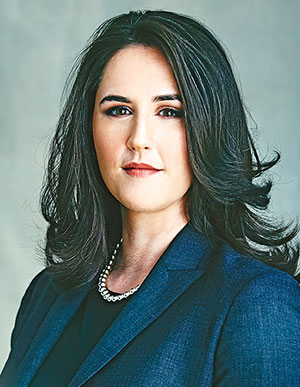 Fair Change Community Services has struck an agreement with the Old City Hall courthouse in Toronto allowing appeals of such tickets to be filed with a single set of paperwork.
The Safe Streets Act was passed by the provincial government in 1999 and banned aggressive panhandling in an attempt to get rid of "squeegee kids." It has only been amended to distinguish panhandling from people asking for money on the street for formal charities.
The act has resulted in homeless people being issued large numbers of tickets and fines worth thousands of dollars with no means to pay them, lawyers say.
The clinic and its lawyers have advocated repealing the provincial legislation, which they say criminalizes homeless people and needlessly clogs up provincial courts.
"The officers are paid to come and testify and the government never sees the money, because obviously you're imposing fines on people who have no way of paying those fines," says lawyer Joanna Nefs, who is president of the clinic. "Otherwise, they wouldn't be panhandling in the first place. So, absolutely, it's a complete waste of money and it's clogged up the court system."
Nefs says it is not uncommon for entire afternoons in Toronto's provincial courtrooms to be spent on
ex parte
proceedings on Safe Streets Act offences in which defendants rarely show up.
Mass appeals of the charges have also been a very time-consuming process for defence lawyers in the past.
The Fair Change clinic, which is run by Osgoode Hall Law School students under the supervision of lawyers at a Queen Street East location, first approached the issue of the amount of paperwork needed to submit an appeal when it attempted to file almost 1,500 pages in its biggest case to date.
Gerry Williams, a former homeless man the clinic represented, had amassed more than $65,000 in fines on more than 400 tickets. More than 18 per cent of his tickets were Safe Streets Act offences.
In order to file an appeal, applicants were previously required to submit three forms for every individual fine. In Williams' case, this meant more than 100 hours of work by 15 people just to fill out the paperwork.
"It's not something anyone has the time to do on their own, especially people who have addiction and mental health issues," says Nefs.
The court refused to take the mammoth application in early 2016, saying the clinic could submit one set of forms with an attached spreadsheet.
The clinic believed this was a new procedure, but when it later tried to submit another appeal with a single set of forms, it was told Williams' case was a one-time occurrence.
Nefs says the head clerk, who had established the process with the clinic, had since retired, causing a breakdown in communication among the courthouse staff.
Nefs, however, was able to come to an agreement with court officials in late October that, as long as the appeal had more than 50 tickets, the clinic would be able to use the expedited process again.
"It would, unfortunately, be up to the clerks to communicate that this different process is available, but people who are representing themselves would be able to make use of this process as well, which would be a huge difference for them," she says.
Lawyers say the change will make a huge difference in terms of how much time and work each appeal will take.
Nefs says it took only six hours to fill out the paperwork for Williams using the abbreviated process.
The clinic will be able to take advantage of the new procedure with an appeal it will be filing in a few weeks that has 250 charges and $35,000 worth of fines.
When asked if the new procedure in the Toronto courthouse could be part of a province-wide policy, Brendan Crawley, a spokesman for the Ministry of the Attorney General, said municipalities are responsible for the administration of courts hearing Provincial Offences Act matters — under which Safe Streets Act charges fall.
"As we work toward modernizing the POA system, initiatives to streamline the processes of non-criminal offences will require thorough appraisal and further discussion," Crawley said in an email.
While the streamlined process in Toronto is a big step in fighting these tickets, lawyers say their eventual goal is to see the act repealed.
Jessyca Greenwood, a Toronto lawyer who does
pro bono
work for the clinic, says the SSA unnecessarily punishes people with mental illness.
"If there is conduct that's criminal assaultive, violent or putting the community at risk, then that should be dealt with under the Criminal Code," she says.
The Ontario Court of Appeal has affirmed the act after the Ontario Superior Court rejected a constitutional challenge to the legislation in 2005.
While the clinic's clients often have many tickets from offences under other provincial statutes or municipal bylaws, Daniel Ciarabellini, the director of Fair Change, says the SSA is the most obvious source of problems because it only impacts homeless people.