The Licence Appeal Tribunal is still experiencing growing pains a year into its mandate to adjudicate accident benefit disputes, lawyers say.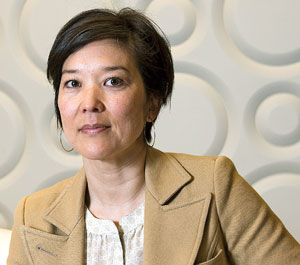 As the LAT approaches the end of its first year conducting the Automobile Accident Benefits Service, lawyers are voicing concerns over how the new resolution system has operated so far.
Among their concerns are the non-existence of costs awarded and the tribunal's adjournment process, as well as the conduct of case conferences and hearings.
Some lawyers say the tribunal's procedures are being followed too strictly, affecting the fairness of hearings.
"There needs to be common sense in any system. If parties agree to an adjournment, it should be granted," says Duncan Macgillivray of White Macgillivray Lester LLP.
"If a submission is slightly too long, that could be dealt with by ordering some costs against that party, not dismissing the claim on its merits."
The LAT started hearing accident benefit matters on April 1, 2016, when it took over from the Financial Services Commission of Ontario, with the intention of making the process more efficient and has so far rendered decisions in 63 disputes as of the end of February.
The tribunal has received 5,819 applications in accident benefit matters, 3,540 of which were settled or withdrawn, according to data provided by a LAT spokeswoman. The LAT held case conferences in 2,526 of the applications and hearings in 149. The tribunal also received 487 claims that were not accident benefit related.
Of the decisions that were rendered, costs were awarded in only two, leading to concern that this might lead to more applicants representing themselves in the system or simply act as a barrier to some bringing an application. Lawyers say this has erected a barrier to access to justice.
Catherine Zingg of Flaherty McCarthy LLP says the lack of costs is particularly hard on applicants' counsel.
"I think the idea might be that people would represent themselves, but I'm not sure that people would want to do that because it is a complex and confusing area of the law," says Zingg.
Under the tribunal's new rules, costs can be requested, but they will only be awarded in proceedings when parties act "unreasonably, frivolously, vexatiously or in bad faith."
Lawyers say the tribunal has also been very rigid when it comes to having all documentation ready at the beginning of the process, which has caused many applicants to withdraw their applications.
Heather Kawaguchi of Zarek Taylor Grossman Hanrahan LLP says there have been applicants who have been forced to withdraw their application because they do not have one document they need, and the tribunal's adjudicators have been unbending in not allowing adjournments.
"And maybe they can get it tomorrow and maybe they can get it in a week, but because they don't have it now, they're being forced to withdraw. It's $100. That's not a huge amount of money, but it might be a lot for a claimant," she says. She says there have been a number of growing pains for both the LAT, as the tribunal sorts out its procedures, and for lawyers trying to grasp the new system.
Sarah Copeland, a spokeswoman for the LAT, said in an email that the LAT is committed to ensuring that cases move efficiently through the system.
"The case conference adjudicators will review adjournment requests on a case-by-case basis, and take into consideration the specific reasons for the request and the particulars of the file," she said. "To ensure consistency and openness in approach, while still respecting an adjudicator's independent discretion, we are currently working on a practice directive that will be made public."
The tribunal has also asked that most hearings be done through writing or over the phone, which lawyers say cannot be a substitute for in-person proceedings.
"There's something to be said about somebody in the hot seat and how they react to questions in person as opposed to on the phone and in writing," says Brian Goldfinger, a personal injury lawyer. Copeland says the system is still in its transition phase, and that it will continue to refine the delivery of its system over the next 18 months.