Lawyers fretting over the Law Society of Upper Canada's impending continuing professional development requirement can rest easy - an activity you already engage in may well meet the criteria for mandatory credit hours.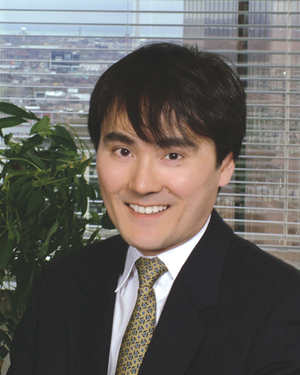 Convocation accepted a joint recommendation from the professional development and competence and paralegal standing committees at its February meeting, creating a new educational requirement that will force lawyers and paralegals to complete 12 hours of continuing professional development each year starting in January 2011.
While the program will force many lawyers to black out extra hours on their yearly calendar, a long list of activities will qualify for the requirement.
Participation in continuing professional development courses, registration in a college or university program, study groups, and educational parts of bar and law association meetings will be accepted.
Up to six hours will also be awarded for acting as an articling principal, mentoring or being mentored, and supervising a paralegal field placement. As many as six hours will also be awarded for teaching as well as writing and editing books and articles.
Three of the required hours must target ethics, professionalism or practice management. The law society will offer those components for free. Other providers wishing to supply continuing professional development in those areas must get approval from the law society.
Practitioners will have to report their educational activities each year by Dec. 31 on a web-based portal, which will also help them keep track of their credits by delivering periodic status updates.
Those who fail to meet the requirement following a calendar year will face administrative suspension until completing any remaining credit hours.
The law society will monitor compliance by conducting 500 audits of lawyers and 25 audits of paralegals each year. That will involve written requests for proof of completion.
Ontario Bar Association vice president Lee Akazaki says the organization is happy with the flexible approach the law society has taken.
"One of the chief issues that we were concerned about was the exclusion for certain activities performed by lawyers on a voluntary basis for various legal organizations," says Akazaki.
"When lawyers participate in legal associations, such as the [Canadian Bar Association] or the OBA or a county law association, there's actually a lot of learning going on."
Meetings of such organizations often include substantive law content, he says, or may allow lawyers to discuss a recently reported case with ramifications on their practice.
"There's a whole range of opportunities for lawyers to learn, and we wanted the law society to understand that we want those opportunities to be recognized," he says.
But not everyone is behind the plan. Ottawa Bencher Bradley Wright told Convocation that no studies show a correlation between a compulsory continuing professional development program and a reduction in negligence and increased competency, "which surely has to be the rationale for doing it."
Wright added: "I've had occasion to chat with claims adjusters and so on, and they're not worried about their job security one iota because of the way negligence happens. We'll still have virtually the same rates of negligence, and it probably will happen the way it has happened historically."
In the meantime, the new requirement will modify an educational program set to take hold in January 2011 for new lawyers, which would have forced them to complete 24 hours of continuing professional development within their first 24 months of practice.
They will now have to complete 12 hours in each of their first two calendar years on the job, including three hours of practice management, ethics, and professionalism.
However, any programs they take to meet the requirement must be accredited by the law society.
The continuing professional development requirement for lawyers who have received the law society's certified specialist designation, who already must complete 12 hours to maintain their status, will be rolled into the new system, meaning they won't have to complete additional credit hours.
The law society expects the new requirement to cost about $1.4 million, starting in 2011, to develop and maintain. That works out to about $38 per lawyer or paralegal. The cost breaks down as follows:
• $450,000 in 2011 for staffing at the law society's professional development and competence department;
• $400,000 each year for the department's provision of the professional responsibility, ethics, and practice management components;
• $300,000 for the LSUC's administrative compliance and membership divisions to notify lawyers and paralegals about completion of the requirement;
• $150,000 for office space, support, systems, and other indirect costs; and
• $100,000 for additional staff at the department, starting in 2012, for the audit process.
The law society began consultations on the requirement in October. That process wrapped up on Jan. 15, with 48 people and 28 institutions issuing responses.
The joint committee also reported that 46 lawyers and 72 paralegals attended teleseminars or sent e-mail comments throughout the consultation process. It reported wide agreement with the requirement with all but one organization supporting it.
Chantelle Courtney, director of professional development at Davies Ward Phillips & Vineberg LLP, says the law society requirement will complement the learning opportunities the firm already offers, which focus on creating common skills among all lawyers, allowing them to contribute to a wide range of files regardless of their individual practice experience.
Linda Langston, executive director and CEO of the Ontario Trial Lawyers Association, says the organization supports the new requirement.
The OTLA offers a variety of continuing legal education programs and has long urged lawyers to retool throughout their careers.
"It matches all professional requirements for ensuring you have updated information," she says. "Lawyers do a lot of reading themselves in a lot of different areas, and it isn't always documented that they've done that work.
So to ensure for their clients that they've met the basic requirements and are keeping up with changes in the law, this is one way of documenting that, for that proof."
For Hamilton Bencher Gerald Swaye, the report is "one of the most important reports that we've ever put in place at the law society."
Swaye, who has served as a bencher since 1995, said he originally opposed the idea of mandatory continuing professional development but is now behind the new approach.
"This is the easiest medicine to give to our profession in order to implement it," he told Convocation.
The full report is available on the law society's web site at
lsuc.on.ca/news/b/reports
.