A Markham, Ont., lawyer facing disciplinary action over her debt-collection practice wants the Law Society of Upper Canada proceedings against her stayed over what she alleges is an abuse of process.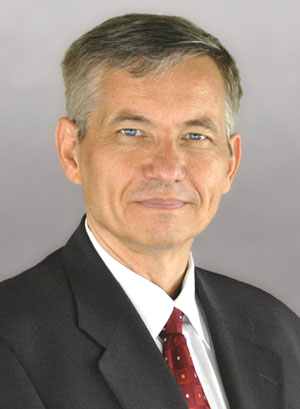 Deanna Natale claims she was unfairly strung along during negotiations with the law society.
Her lawyer, Graeme Hamilton, told a hearing on Sept. 12 that the law society repeatedly expressed its desire to settle the matter without a full hearing but broke off discussions in April when a resolution looked close, a situation that resulted in "fundamental unfairness to Ms. Natale."
"There was no bona fide intention on the part of the law society between December 2010 and April 2011 to resolve this," Hamilton told a law society panel. "What had in fact occurred at the law society was that it had predetermined this matter could not be settled without a conduct hearing."
According to Hamilton, the parties agreed to enter discussions under the guidance of Bencher Mark Sandler in December 2010.
By April, Sandler had recommended converting the case from a conduct application to a less serious public invitation to appear. Sandler also agreed that he'd write guidance for lawyers conducting a similar practice to Natale.
But discussions broke down when Zeynep Onen, the law society's director of professional regulation, rejected the deal. According to Onen, it wouldn't meet the law society's regulatory goals.
Natale claims that explanation is inconsistent with evidence of Onen's active involvement in the file since then. She also argues media attention on her case has influenced the prosecution.
In the meantime, Hamilton said the delay left Natale facing "great mental distress."
"Ms. Natale reasonably expected that by putting off the hearing and making further representations, those efforts could lead to a resolution short of a conduct hearing," he said.
"And indeed, there was great prejudice that arose to her in that time. Her reputation has been irreparably harmed, her family have received death threats, and the whole process has been tremendously costly to her finances."
Natale also accuses the law society of being unduly and improperly influenced by Mark Silverthorn, a former collections lawyer who has complained to the LSUC about Natale's practice after he switched to helping consumers.
In documents filed with the hearing, Natale says Silverthorn wrote to law society discipline counsel encouraging them to widen their investigation and accuses him of "tacitly threatening negative media publicity for the law society if Ms. Natale was not aggressively prosecuted."
Natale also accuses Silverthorn of using her proceedings to promote his own book on collections practices as well as another he's planning on her case.
In addition, she says the law society failed to investigate Silverthorn despite being aware of his actions that she alleges could potentially amount to a breach of the rules of professional conduct.
Silverthorn, who was at the hearing, denies those allegations. "The idea that I would threaten the law society with bad publicity is ridiculous," he tells Law Times.
The law society argues that the stay motion came about because Natale was unhappy with the outcome of the negotiations as the law society had failed to settle on her terms.
Natale's lawyers, who were at the hearing to ask for more disclosure to bolster their claim of abuse of process, acknowledged that most of their evidence so far is circumstantial.
After a story on the case appeared on CBC's The National in October 2010, Onen wrote to notify then-law society CEO Malcolm Heins.
Under cross-examination, Onen said it was usual for her to let Heins know when a case generated media attention but said there was "nothing unique about the media attention" in Natale's case.
Natale wants the law society to turn over all correspondence related to her between LSUC discipline counsel, Onen, and Heins. She also wants notes on meetings that discussed the case. The law society has claimed much of the correspondence requested is privileged.
According to Hamilton, the news stories on the case, which first appeared last fall, sparked a change in attitude from the law society. After that, he said, its "goalposts kept moving."
"Once these stories appeared, preconditions to a resolution started to mount," he noted.
Natale's collection practice relied heavily on her retainer with Global Credit & Collection Inc. By 2007, it had resulted in a large number of complaints to the LSUC.
The law society expressed concerns about Natale's ability to supervise those working in her office as well as her practice of sending out draft statements of claim to debtors.
Sending draft statements of claim is an effective collections tactic, but some critics, including Silverthorn, allege that until very recently, it was illegal under now-repealed sections of the Ontario Debt Collectors Act.
Natale maintains her practice conforms to the rules of professional conduct. In the meantime, Hamilton said Sandler's guidance would have cleared up any confusion over when it's appropriate for a lawyer to send out draft statements of claim.
---
For more on this story, see
"Lawyer takes on colleague over collections practice"
and
"Lawyer in trouble over draft claims fights back."