A Toronto lawyer accused of returning nearly $500,000 in frozen trust funds to his client despite allegations he deliberately violated a mareva order prohibiting the transfer, says he was just trying to "adhere to his duties as an officer of the court."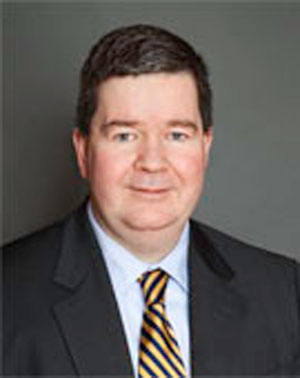 Peter Carey, a partner at Fogler Rubinoff LLP, made the comment late last month at a contempt hearing in commercial court in Toronto into allegations of contempt for breaching provisions of the order banning him from transferring the trust fund monies of his client Peter Sabourin, from his trust account.
The money had been frozen in 2006 after Sabourin and his Sun Group Companies, who were clients of Carey, were retained by Judith Laiken to carry out offshore security trades in the year prior. The Ontario Securities Commission later determined the group to be a sham.
When Laiken's offshore securities trading account allegedly began to lose more money than it was earning, Sabourin and his companies brought an action against Laiken to recover US$63,919.12 in her margin trading account. But Laiken counterclaimed, alleging fraud and a breach of fiduciary and contractual duties in 2005.
The company eventually dissolved during the same year, and in 2006, Laiken obtained a mareva order — which freezes assets so a defendant cannot dissipate their assets from beyond the jurisdiction of a court — on an ex parte motion before Superior Court Justice Colin Campbell, which was served to Carey the next day.
During the hearing last month, however, Carey argued the order was too restrictive from the onset, saying it had a significant negative impact on his client and negatively influenced his decision to transfer the funds from his client's trust account.
"For my clients the order literally meant that they had to starve to death," Carey said during the hearing. "They couldn't pay their rent, they couldn't buy food. Variations were eventually made to allow for this, but it still was felt that they had brought this motion to stop Sabourin from carrying on his business as a whole. It had its intended effect. But it also doesn't prevent me from saying to Sabourin, take that money back."
Variations of the motion were eventually reached in 2006, with both sides agreeing the order didn't bar the payment by Sabourin or his companies of legal costs related to Laiken's action, the court learned last month.
In September 2006, Superior Court Justice Sidney Lederman released a decision on Laiken's motion, continuing the order without variation until trial or other disposition of the action.
In the meantime, however, Carey told the court that Sabourin had sent him a cheque totalling $500,000 in trust without instructions. Sabourin also couldn't be reached by phone, Carey added, so he deposited the cheque into his trust account.
Pursuant to the order's variation, Carey paid his outstanding accounts from the trust cheque, totalling more than $11,000. Some time later, however, Sabourin called Carey and instructed him to make payments from the trust account to other creditors unrelated to Laiken.
Carey told the court in December that he had refused, telling Sabourin it would breach the order. Sabourin later instructed Carey to keep the funds in his trust account and negotiate an overall settlement with Laiken and his other creditors, Carey added.
When an agreement wasn't reached with Laiken, said Carey during the hearing, he reached a mutual agreement with Sabourin to return the majority of the funds.
Yet, in early 2007, Sabourin terminated Carey's retainer and instructed him not to take any further steps until his new solicitors were retained. However, he was never served a change of lawyers, Carey told the court.
Eventually, Carey was required to return and disclose all the funds to a court receiver.
"I'm always cognizant of dealing with clients when it comes to these matters," Carey said during the hearing.
"Given the rules of professional conduct that the Law Society of Upper Canada sets out, I feel I really have to be on guard to make sure I'm compliant with [the] regulation regarding trust funds. No one knew about the money in the trust fund at that point, and I would have been contradicting my duties as an officer of the court if I kept that money in my trust account."
Despite this belief, Carey was ultimately found in contempt of the mareva order in October after Superior Court Justice Lois Roberts ruled in
Laiken v. Carey
that he had "knowingly and deliberately breached" the order by directly dealing with trust funds that the order expressly froze.
"It appears to me from the evidence that Mr. Carey felt that he was on the horns of a dilemma: there were to be no dealings with the trust funds that were frozen by the mareva order; however, Mr. Carey did not want to be seen as improperly sheltering in his trust account the frozen funds of his client, which he felt he could not disclose," wrote Roberts in the ruling.
"Mr. Carey took the only course that he says he thought was open to him: he returned the funds to his client, deducting an amount for future services."
Despite this, Roberts noted that Carey "knew or should have known that the transfer of funds to his client was a clear breach of the mareva order."
Laiken has been awarded more than $1 million in the matter, including interest and costs. Carey's contempt hearing will resume Jan. 9 with testimony from Carey and Laiken and will likely continue into February, according to the judge. If Carey is found in contempt of the order he could face fines or imprisonment.