A media lawyer whose job is to keep his newspapers out of the courts has found himself on the receiving end of a libel lawsuit after he was identified as one of the defendants in the ongoing legal action over the web site
lawbuzz.ca
.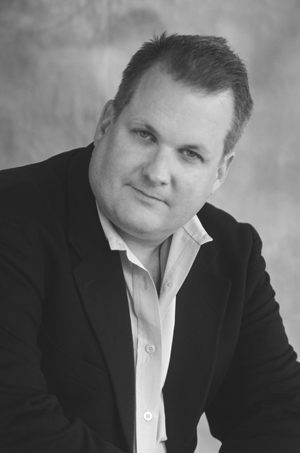 Tycho Manson, director of legal affairs at Quebecor Media Inc. in Toronto, is among four lawyers named in a revised statement of claim filed in late April by AdviceScene Enterprises Inc. over comments made last year on the Lawbuzz forum.
"I'm baffled as to why I've been named in the action," Manson, whose company owns the Toronto Sun, tells Law Times. "I don't think the claim against me has merit and I'll be responding to it in the appropriate forum."
Kevin Preston, a lawyer working in Brockville, Ont., and Jenny Rutherford, a Vancouver lawyer, were also named in the suit. Russell Howe, a former president of the Ontario Trial Lawyers Association, had already publicly identified himself and filed his own statement of defence in February.
The statement of claim alleges comments made about advicescene.com, another legal web site, by the four lawyers under pseudonyms were defamatory and seeks general damages of $500,000.
The suit lists seven postings allegedly made by the four lawyers that it says cast doubt on AdviceScene's legitimacy.
It accuses Manson of making one of the comments under the username Herb Myerson in which he allegedly case doubt on the identity of a judge who contributes to AdviceScene.
Justice Harvey Brownstone of the Ontario Court of Justice was involved with AdviceScene in its early days and has since begun filming an online show for the web site.
None of the allegations in the amended statement of claim have been proven in court.
"This is a free country, and anyone can start a lawsuit," Manson says in response to the allegations.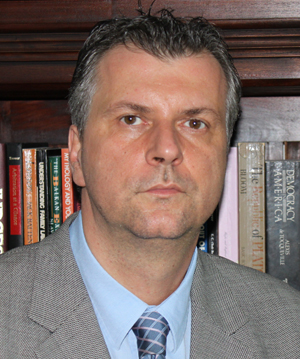 "The question in every lawsuit is whether the claims can stand up in court. In this lawsuit, the claim against me is based on exactly one post on Lawbuzz, and I don't believe that post was offside in any way. I was basically exercising my right to comment on a matter of public interest."
As part of a no-cost settlement with AdviceScene in January (see
"Online comments spark messy litigation"
), Lawbuzz agreed to release the e-mail and IP addresses of the four users, prompting Antonin Pribetic, the lawyer for AdviceScene, to put on his detective hat.
After Howe came forward, Pribetic says he was able to link Manson to the e-mail address for Herb Myerson. Pribetic adds that Lawbuzz, "on its own initiative," also sent each of the alleged posters a copy of the claim by e-mail after reaching the settlement in January.
But Manson says Lawbuzz could have used its internal messaging system to tell the defendants about the action before settling. He notes his first contact with the plaintiff came late last month when he was served with the revised statement of claim.
"The posts that are the subject of the suit were made in March 2009," Manson points out. "The first time I ever heard about the complaint was in January 2010, after the settlement. Before then, it would have been very easy to contact me about the posts."
In the meantime, the plaintiff was eventually able to track down the two other defendants following a court order demanding Internet service providers Bell and Shaw release contact information related to the IP addresses.
"It's not straightforward," Pribetic says. "It does take a fair amount of strategy to unmask anonymous posters in this instance."
The statement of claim identifies Rutherford as Lawbuzz poster Atticus and Preston as Justanothervoicetoweighin.
Both of them, among other comments, also allegedly raised questions about the idea of a judge participating on AdviceScene. Vancouver-based Rutherford says she's working with her lawyer to put together a statement of defence and is declining to comment until it's ready.
For his part, Preston says he's still considering his options. "I'm not going to personalize this or get emotional about it. It's a legal matter. I'm reviewing the materials, and the answers will be in my statement of defence."
Despite commenting under an alias, Preston says he never believed he was posting anonymously because he registered for the site under his real name.
"If the position is that they didn't expect to be anonymous, that's fine," Pribetic says. "But the point is they didn't volunteer to date to tell me who they were. If it was so easy for me to find out who they were, I wouldn't have gone through all that trouble."
Howe also denied his postings were anonymous in his statement of defence.
"At no time was the defendant Howe anonymous in any way, shape or form.
He signed each of his posts with his name, and his full identity, office address, and professional qualifications were available to any individual who conducted even a cursory search on the lawbuzz.ca website."
Howe admitted making the comment attributed to him in the statement of claim: "Anonymous legal advice is a crock. If you really want to give legal advice and are qualified to do so, put your money where your mouth is. Too many cowards on the Internet as it is."
AdviceScene's advice is not anonymous as lawyers attach their names to it. But Howe argues his post was a response to a more general comment about problems with free legal advice given out over the Internet and denies his words "were in any respect defamatory of or concerning the plaintiff."
By posting a request for suggestions on a Lawbuzz forum, AdviceScene had invited comment, "including all of the postings complained about in the statement of claim," according to Howe's defence.
He also alleges AdviceScene encouraged the postings to generate business and denies the firm "suffered the damages claimed or any damages whatsoever."
In March, Howe moved for security for costs, but a decision on the matter was reserved until all of the defendants have a chance to prepare statements of defence.