COVID-19 response fund is "only the first step," says one Bencher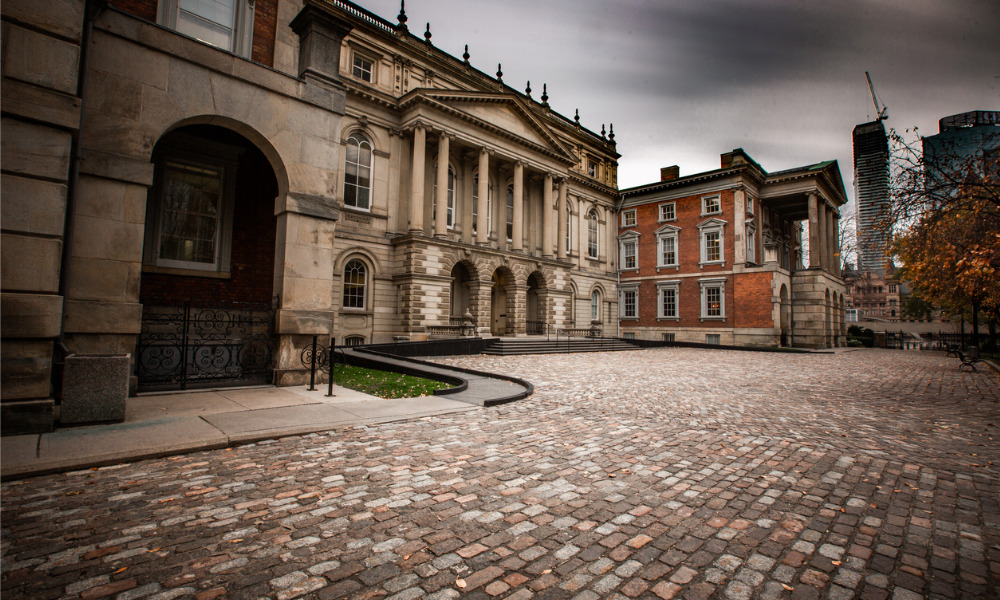 The Law Society of Ontario passed its 2021 budget, which included an annual fee reduction, as well as a COVID-19 relief measure for licensees who have seen a significant decline in revenue thanks to the pandemic.
Lawyers will pay $193 less, with their 2021 fee reduced to $1,873. Paralegals will get a $42 discount and pay an annual fee of $964.
In response to COVID-19, lawyers and paralegals will be able to apply to defer their 2021 fees to 2022. Eligible for the deferral are those with sole practices or firms with two to five licensees, who have seen a gross revenue drop of more than 50 per cent in 2020 compared to 2019, bringing their total gross revenue – per licensee – to under $50,000. Those sole practices or firms must have been licensed in 2018 or earlier. Also eligible are licensees first licensed sometime from 2019 to 2021, whose gross income from all sources is less than $50,000.
The Law Society budget passed with 46 in favour and six opposed. The COVID-19 Response Fund passed unanimously with 50 votes.
"This is a modest budget with much to be modest about," Bencher Geoff Pollock told Law Times.
"We are in a crisis. And we had the opportunity to respond to this crisis by helping our members and we failed. We abdicated that and we gave them a few crumbs. We did a little bit of trimming along the edges. But we failed. And I was profoundly disappointed."
Pollock and fellow Bencher Marian Lippa brought a motion in September to reduce annual fees by 25 per cent for 2021, to alleviate the pandemic's impact on private practice. The motion was tabled Sept. 24.
"The Law Society's 2021 budget ensures the organization is well-positioned to fulfill its mandate to regulate the legal professions in Ontario in the public interest, while also supporting our members and taking into consideration the challenges that many lawyers and paralegals are facing as a result of COVID-19," said Treasurer Teresa Donnelly.
It is the second consecutive year the LSO has lowered annual fees. The savings are partly due to the elimination of the additional levy to replenish the Compensation Fund, says Jennifer Wing, LSO spokesperson. For three years, an additional $5 million was required to replenish the fund balance after "significant claims experience" in 2014 to 2016, says Wing.
For the COVID-19 response fund, the LSO aimed to assist sole-practitioner, small-firm lawyers and any licensee experiencing a significant drop in revenue, as well as help fresh calls to move into private practice, while imposing a minimal burden on licensees to apply, says Wing. Because COVID-19's financial impact on the LSO's 2021 operations is currently unknown, the LSO also aimed for a response that would be financially viable, she says.
"The program was not seen as one of general relief to all licensees," says Wing.
"I find that this budget seems to leaves a lot of money in the Law Society's pocket," Bencher Chi-Kun Shi said during Convocation. "But in terms of leaving money in the pockets of the members, I do not believe that we have done enough."
Shi said she had supported Pollock's and Lippa's motion and said that the COVID-19 response fund should not be a deferral, but a cancelling of the 2021 fees for those who qualify.
"I am very concerned for those paralegals and lawyers whose practices have been excoriated by the pandemic," Bencher Jonathan Rosenthal told Law Times. "I am thrilled that convocation unanimously recognized the importance of a measured response to help those who truly need it. I personally would have liked to see a waiver of fees as opposed to a deferral. But the deferral is only the first step."
"Though I do not speak for convocation I want to assure all paralegals and lawyers, especialy those concerned about financial surviving the pandemic, that this bencher has their back."