Statistics show that the Law Society of Ontario's applications to discipline lawyers or paralegals were granted 85 per cent of the time in 2018.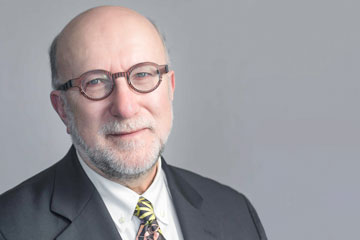 Statistics show that the Law Society of Ontario's applications to discipline lawyers or paralegals were granted 85 per cent of the time in 2018, according to a report released on May 23.
The LSO Tribunal Committee's report also showed that paralegals are given longer average suspensions than lawyers. The revised data are the first set reported as part of an ongoing push toward transparency, the report said.
At a meeting of law society board directors on Thursday, tribunal chairman David Wright said that, in the pre-hearing process, allegations may be withdrawn or changed through negotiations between the parties.
"When it says the law society is successful on the whole, that doesn't mean the law society was successful with everything it came to the tribunal with. Pre-hearing case management processes help reduce that," said Wright at the meeting.
Isfahan Merali, chairwoman of Convocation's Tribunal Committee, said that pre-hearing case management has driven down the time that hearings are taking and that adjudicator hours have dropped 35 per cent. More decisions are being published, and the tribunal closes about the same number of files that it opens each year, avoiding a backlog, Merali said at a law society board meeting on Thursday.
Darrel Pink, who was executive director of the Nova Scotia Barristers' Society from 1990 to 2018 and now practises in association with Toronto firm Steinecke Maciura LeBlanc, says that it is normal for a professional regulator to have success rates of more than 90 per cent because of the way the system is structured.
"The process is so rigorous. It's vetted at numerous levels, both at the staff or committee level," says Pink. "That's pretty common both across the law societies and most of the sophisticated regulators."
The process of dealing with complaints privately in a committee before they come to a hearing is not unusual among regulators, says Pink.
"Because the adjudicative process is a such blunt instrument . . . you want at the earlier stages — at the complaint authorization stage or even earlier — ways of dealing with things that are not misconduct or are on the low end of misconduct. Some of the regulators are looking at things like bringing restorative principles into the discipline process," says Pink. "There are many cases in the formal process where the person is ill, and the law society has done a lot to allow its tribunals to work with those files in creative ways."
But paralegal Marshall Yarmus, owner of Civil Litigations, says that, after reviewing reports about the tribunal, he still has questions about how the law society decides which complaints go to hearings and which files are closed. He says the LSO "requires approval from the Proceedings Authorization Committee to commence certain proceedings" on capacity, non-compliance and temporary suspension or restriction of licences and that 119 of the 146 files closed in 2018 were approved by PAC.
"Those that have to go through to an actual, paneled hearing may think there is favouritism. Why did their case proceed to a hearing when other complaints against lawyers and paralegals were closed without a hearing?" he says. "Without the law society giving a reason why the file was closed, it can lead to thoughts that there's some sort of ulterior motive and that they're not being transparent about their methods."
Yarmus questioned LSO Treasurer Malcolm Mercer at the LSO's annual general meeting on May 8 about the tribunal's transparency.
At that time, Mercer said that matters must meet "a certain threshold" before the law society is entitled to investigate potential misconduct.
"This is very much like the decision-making of a prosecutor or a Crown, which takes place at prosecutorial discretion. Regulatory discretion is exercised," said Mercer. "Those discretionary decisions are not made in public and are not transparent. What is made transparent is ultimately the decision to prosecute, the prosecution itself or the regulatory meeting if it happens. There is a balance between effective decision-making, protection of the privacy rights of members and protection of the decision-making process covered by litigation privilege. It's not necessarily clear that transparency is the right answer in that context."
William Trudell, who practises criminal law at his own professional corporation with Simcoe Chambers, says he respects Mercer and the LSO but disagrees with that explanation and finds it "disappointing." He said many lawyers are unrepresented before the tribunal, contributing to delays in making their case.
"Why is no one there to make sure the unrepresented licensee, that their view is heard?" says Trudell. "The system is not working because it is unfair. . . .What he doesn't talk about is the damage done to a licensee once a charge is laid. You don't wait until it gets to the tribunal to look for fairness and justice. Access to justice means access in the front end, and that's missing."
Fifty-eight matters initiated by the LSO against lawyers in the Law Society Tribunal were granted in full in 2018, while five were granted in part, three were dismissed and three were abandoned or withdrawn, the report said. There were no matters initiated by the LSO against paralegals that were dismissed but 29 that were granted in full.
In the rare instance, a licensee challenges the law society; however, the statistics tell a different story: The majority, seven applications by lawyers or paralegals, were dismissed, while five were abandoned and withdrawn. Only four applications by a licensee against the law society were granted in 2018 by the Law Society Tribunal, the report said.
Wright said that even being successful "in part" is "often a significant victory for the licensee" because they are able to continue practising and they themselves may have proposed the restriction.
Most motions to temporarily restrict or suspend a licence were also granted in full, but the average suspension varied considerably between lawyers and paralegals, the report said. Twenty-seven lawyers or paralegals lost their licences last year.
For lawyers, the average length of a definite suspension in 2018 was 1.8 months, and the maximum was six months, while for paralegals, the average length of a definite suspension was 2.4 months and the maximum was 19 months.
The vast majority of files opened by the Law Society Tribunal in 2018 dealt with "responsibility to the LSO," a category that far surpasses any other categories of accusations in the report, such as "failure to serve clients," integrity, misappropriation, trust accounts, mortgage fraud, sexual misconduct, marketing, referral fees or incivility. Cases about "responsibility to the LSO" represented 50 per cent of lawyer conduct files and 71 per cent of paralegal files, the report said.
The report does not define "responsibility to the LSO." Law society senior communications advisor Susan Tonkin said in an email that it means "failure to fulfill duties to the Law Society, such as responding to an investigation, completing required forms on closing a practice, etc."
Other trends highlighted in the tribunal report were fewer vacated hearings and fewer files being opened on paralegal cases, said Wright. He also noted that most penalties were $10,000 or less.
Benchers said at the meeting that the law society should look into simplifying its processes to reduce the violations of "responsibilities to the LSO" and that the tribunal should collect more data on mental health issues.
Pink says a separate "fitness to practice" program involving medical professionals to deal with mental health issues might help the law society better deal with the volume of complaints.
"Formal discipline requires a wide range of tools to be effective and the law society has some of them, but not as many as I think a sophisticated regulator should have," says Pink.