When lawyer Debbie Weinstein took on BelAir Networks as a client 12 years ago, the technology startup was more a promising idea than a company. She wasn't sure when, if at all, BelAir could pay its legal fees.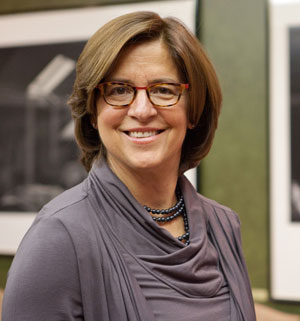 But two years ago, after a decade of doing business with her law firm, communications company Ericsson bought BelAir for some $250 million. The situation shows that while working with startups can be a risky venture, it's one law firms say can also pay off big time.
Business law firm LaBarge Weinstein LLP is willing to defer fees for startups for months or even years, Weinstein says. If startup clients start making money, the firm allows them to pay their other bills before they pay the firm.
Sometimes, though, startups tank and there's no payment at all.
"We do a lot of writeoffs and that's OK," says Weinstein.
"The non-paying clients or the clients that are deferred make up a growing percentage of our business, but we still have the bulk of our business which are fee-paying clients."
She adds: "Fee-paying clients, in the first year, may not be able to pay. But in the second year, they go raise money — let's say from a venture capitalist — and then they become full fee-paying clients, which help us support the ones that have to be deferred. So it's a continuum."
In the process, what emerges is a strong business bond based on faith and integrity, says Weinstein.
"Think about it. You're basically saying you're going to stand behind your client and you're going to hope that they can succeed and if they don't succeed, you're not going to get paid.
"That builds a lot of trust, a lot of integrity, and it also builds a common bond. The client says, 'You know what, these professionals actually think I can make it and they're not looking to get paid before anyone else.' That builds long-standing, great relationships, and we have multiple entrepreneurs who come back to us every time they start a new business."
The firm's practice is akin to spending money on research and development with the goal developing new products or improving existing ones, according to Weinstein. "They don't know if those products would sell," she says.
"That's our R&D and our business development."
The kind of work the firm does for startups that are mostly in the knowledge and technology sector ranges from incorporation to taxes, licensing, intellectual property, and corporate financing.
Weinstein and her colleagues at LaBarge Weinstein launched the firm 17 years ago when they left Blake Cassels & Graydon LLP. "We wanted to be innovative," she says. Although working with new startups was part of their mandate, they also took 99 per cent of their former clients when they moved, according to Weinstein.
Some large law firms are boosting their services to startups as well. Last year, Dentons Canada LLP launched a program specifically aimed at formalizing the firm's outreach to entrepreneurs.
Andre Garber, director of the firm's Canadian startup program, say there's "a large upside" to having startups as clients from an early stage.
"We found that working with entrepreneurs has been historically a good strategy," he says. "Serving them from early stages, as early as incorporating their company . . . it builds loyalty and it allows us to work with these companies proactively."
Dentons is selective of the kind of startups it wants to take on as clients, says Garber.
"We lean on the community to vet opportunities with us." That community includes business accelerators and incubators in different areas, he adds, noting the MaRS Discovery District near the University of Toronto and Ryerson University's Digital Media Zone are some of the participants in the vetting process.
Unlike LaBarge Weinstein, which has a line on its web site that says, "If it ends up that you can't pay, we'll write off our fees," Dentons isn't keen on making statements about writeoffs.
"There's a [fee] structure in place. We do have a good financial arrangement we work out on a case-by-case basis with each company based on the objective of the client," says Garber.
"We are making a time investment in these companies, certainly," he adds. "But we wouldn't be taking this business on if it were an absolute writeoff-type of service that we're providing."
Like Weinstein, Garber says taking on startups can be a very rewarding experience.
"We've seen tech companies start at the startup level and end up going public not just in the Canadian system but also on the Nasdaq. We see that these clients are definitely able to grow."
Correction: Story changed April 21 to reflect that the MARS Discovery District isn't part of U of T.