A law clerk can collect damages from a lawyer after the two gave differing accounts of how their business dissolved, the Superior Court of Justice said in a recent decision.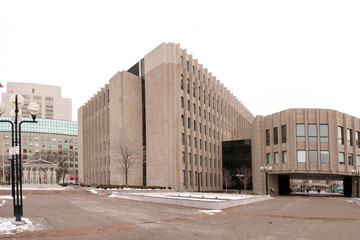 A law clerk can collect damages from a lawyer after the two gave differing accounts of how their business dissolved, the Superior Court of Justice said in a recent decision.
In Curley v. Taafe, 2018 ONSC 3150, law clerk Antoinette Curley sued Oshawa lawyer Lesley Mary Taafe for breach of a business agreement. The two had an arrangement where Curley would refer real estate clients to Taafe.
However, after the two had a conflict and Taafe alleged Curley had stolen files and misused the lawyer's letterhead, the clerk sued Taafe for breaching their business agreement and said that Taafe had misrepresented the clerk's conduct to the Durham Regional Police.
Ultimately, Justice Mark Edwards sided with the clerk and said that Taafe's evidence was "a tangled weave of inconsistencies and untruths," based in part on information on Taafe's website.
Edwards granted Curley, the law clerk, $7,500 in general damages, $50,000 in general damages for malicious prosecution and $25,000 in punitive damages, according to the decision.
"While her representations to the world at large reflected on her website may be seen as a collateral issue in these proceedings, her evidence reflects a complete lack of candour on her part. Anyone looking for a lawyer in the Durham Region would have concluded the Defendant had 20 years' experience practicing as a family lawyer, and that she had been a barrister in England. Neither were true," Edwards wrote.
As part of the dispute, Taafe said that Curley refused to return client files after the two had dissolved their agreement and that Curley used and altered Taafe's letterhead without permission, said the ruling. However, Curley said that she returned the files and had not received Taafe's notice that their agreement was ending.
Jean-Claude Killey, a partner at Paliare Roland Rosenberg Rothstein LLP, says the breakdown of the business agreement was a relatively small aspect of the monetary claim.
The bulk award was for malicious prosecution, including the allegation by Curley that Taafe had made deliberate misrepresentations to the police, which Edwards supported.
"There are obligations that go beyond the ordinary consumer protections of not making misleading or false statements — they reflect on the profession as a whole and they undermine public trust in the profession," says Killey.
In the ruling, Edwards also pointed to evidence that Taafe had acted on a real estate transaction for a husband and wife with respect to the sale of a matrimonial home, even though Taafe stated under oath that she had never acted for two parties where she was in a conflict of interest.
"When caught in a lie or inconsistency, the Defendant [Lesley Taafe] placed the blame on her lawyers who had not properly prepared her for her discovery and who had made a mistake in the drafting of her statement of defence," said Edwards in his decision. "Even her website reflects someone playing fast and loose with the truth. As a lawyer the Defendant should know the importance of telling the truth, the whole truth and nothing but the truth."
The ruling also says that, before October 2017, Taafe's website stated that Taafe has been practising predominantly in family law for more than 20 years, although she was called to the Ontario bar in 2011, after coming to Canada from England in 2004.
That wording is no longer on the website.
"The Defendant is a lawyer, and she should have come to this court and told the truth. In my view, she did not," said Edwards in the ruling. "The Defendant is an officer of this court, quite independent of her role as a litigant within these proceedings. This is a case where an award of punitive damages is appropriate to reflect the Defendant's misconduct so as to achieve objectives of retribution, deterrence and denunciation."
Curley's counsel declined to comment on the case because the parties are in the process of making written submissions to the court regarding costs. Curley, Taafe and Taafe's counsel did not respond to a request for comment.
Lawyers say the case also shows the way an attorney presents themselves online can undermine their credibility in court.
"It's always the case that the things that lawyers put out there — as advertisement and as promotion and as their own personal resumé on their website — every lawyer should be putting that on the internet thinking about whether everything they are saying is accurate," says Lidiya Yermakova, an associate at Koziebrocki Law in Toronto, who was not involved in the case. "I think this case is a reminder of that."
Edward Marrocco, partner at Stockwoods Barristers LLP, says it's becoming standard practice to present any parties in lawsuits about postings online.
"Anyone who is being examined or cross-examined or discovered in the course of a piece of litigation should be prepared to be confronted with things they've posted on social media or on the web at large, especially when those things can be attributed to them — when it's something that they have put their own name on," Marrocco says.
"Certainly, if you're preparing someone for a court case, and they are a party or a witness, it's common practice now. You have got to vet your social media; you've got to vet your web presence and be prepared to be confronted."