Legal Aid Ontario is defending its new toll-free hotline after a sharp rebuke from critics who say long wait times and poor access make for inadequate service.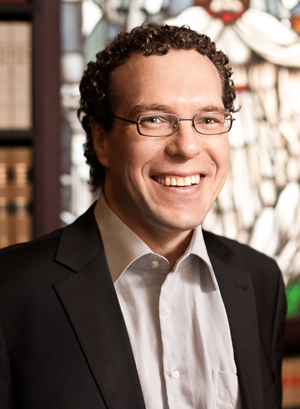 But in the wake of recent cuts at the agency, many clinic lawyers remain convinced the increased emphasis on web and phone services will prove detrimental to traditional forms of direct representation offered by LAO.
As part of its plan to phase out legal aid application offices, LAO is moving more of its services into courthouses and has enhanced phone services.
"Some of the wait times people have experienced have been unacceptable in our view, but we are adding new people, new resources to the client service centre to get our wait times down to an acceptable level," said David McKillop, LAO's vice president of policy and research at a town hall meeting for lawyers in Toronto last week.
McKillop explained that demand for the service was higher than expected. But a recent LAO news release indicating that 13,000 people had used its toll-free number in February and waited an average of about two minutes to have their call dealt with sparked a skeptical reaction from lawyers who help clients in the legal aid system.
In fact, Etienne Saint-Aubin, executive director of the S D & G Legal Clinic in Cornwall, Ont., says his staff tested the service themselves.
"We don't take the press release's word for it because the reality is different. Access is not good, and waiting times are long."
The clinic serves eastern Ontario francophones, who have a particular difficulty with the phone line. They wait as long as an hour just to speak with an LAO representative in French, says Saint-Aubin.
About 3,000 of the calls to the hotline were from people requiring certificate services, a number that has ballooned from about 200 in November. LAO says use of its simplified online application portal, which accelerates the applications of clearly eligible applicants, has doubled in the last six months.
Kristian Justesen, a spokesman for the agency, says 40 per cent of all certificate applications now
happen over the phone. "People have been asking for this for years, and I think it's particularly important when you think that a return bus fare in Toronto costs $6.
When you get outside Toronto, it's a big deal to get to an office to make an application. Now you can do it all from a pay phone."
But Marshall Swadron, chairman of the mental health legal committee, says phone and Internet services bypass a large section of the population traditionally served by legal aid. His clients, many of whom don't own a private phone, have little use for the hotline.
"They don't have some place where they can stand for two hours waiting to get through and talking about their case," he says.
"You can't do that at a pay phone. Some people will access these services continually, but the large majority will not because they are simply not appropriate. They are inaccessible to the poorest and most vulnerable Ontarians."
Raoul Boulakia, chairman of the Alliance for Sustainable Legal Aid, says that while phone and Internet services can be useful, he worries LAO is diverting money from more deserving causes.
"You can't just say that's a neat idea as if the money won't come from anywhere. It's coming at the expense of something more useful and at the expense of the poor.
There's an ideological decision that's been made for the first time in the history of legal aid, which is to treat web and telephone service as something that should be spent on at the expense of representation."
But McKillop denied that claim at the town hall meeting, instead calling the new services a "complement" to those already offered. "If the need of the client is one-on-one representation, that is the service they will be provided. It's as simple as that."
McKillop also noted an administrative review at LAO had freed up $20 million in savings over the last two years. But with Law Foundation of Ontario revenues sinking to less than $5 million from a peak of $57 million two years ago, Boulakia says the figures don't add up.
"On the one hand, they're saying we've got this huge drop in money from the law foundation, but on the other hand they're saying no cuts to service, in fact an increase and some brand-new services. It's just impossible."
While the phone service at LAO has expanded, recent cuts have fuelled fears that it's squeezing individual representation services. The clinic resource office, for example, had its budget reduced. At the same time, as of April 1, LAO no longer funds civil litigation cases.
Swadron says the lack of consultation from LAO has lawyers worrying where the next cuts will come from. "The process is so opaque. We'll probably find out after they're made."
Boulakia sees the changes as a reaction to professor Michael Trebilcock's 2008 review of legal aid. The University of Toronto academic noted the number of people qualifying for legal aid had shrunk and recommended more services for the middle class.
"The idea behind this web stuff is that it's available to everybody, the rich and the poor, so it will make more people like legal aid," Boulakia says.
"It will allow people who are unrepresented to know something about the law but it's really not useful for poor people or people who really need representation. Just talking to someone on the phone without personal in-depth attention is very dangerous in litigation."
For more on this issue, see
"LAO introduces 'diabolically comprehensive block fees,"
"Clinics sounding alarm on resource office cutbacks,"
and
"LAO cutbacks raise alarm."