Litigation group challenging university's decision before the Ontario divisional court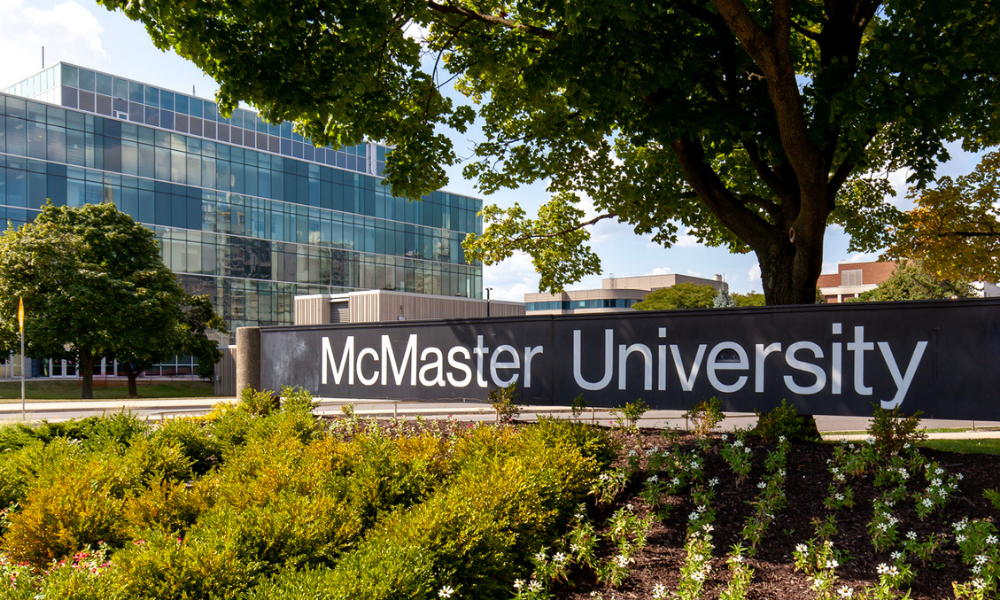 The Justice Centre for Constitutional Freedoms has challenged McMaster University's decision to remove four students from their programs for refusing to take the COVID-19 vaccine on religious and conscience grounds.
Scientists tested COVID vaccines using the HEK-293 cell line, which McMaster's vaccine FAQ website states "are replications of tissue from elective abortions that happened 30 to 60 years ago."
The students requested McMaster's mandatory vaccination policy exemption, citing religious and conscience grounds. However, the university refused their exemption requests, claiming no connection between their religious beliefs and refusal to receive the Covid-19 vaccine.
In Lise Michalski, Peter Michalski, Ana Stanciu and Sean Glynn vs McMaster University, the justice centre represented two doctoral students, an MBA student at the DeGroote School of Business and an honours biochemistry undergraduate student before a panel of three judges at the Ontario divisional court at a two-day judicial review hearing on Mar. 16 and 17.
"McMaster's decisions to potentially destroy the academic and future professional careers of these bright and promising students was heavy-handed and cruel. These students are honest, intelligent and sincere in their beliefs. We asked the court to find that the university's decision was unreasonable and that the process leading to it was unfair," says Jorge Pineda, a lawyer at the Justice Centre.
Rob Kittredge, another lawyer at the Justice Centre, says the four students are devout Catholics or Orthodox Christians who, according to their faith, are obligated to avoid condoning or benefitting from abortion.
"While others may come to a different conclusion, these students' religious beliefs require them to decline vaccination. McMaster's claim that these students' exemption requests have no nexus with their religious beliefs is absurd."
According to the Justice Centre, McMaster introduced its mandatory vaccination policy effective Sept. 7, 2021, which required all students and employees to take two doses of approved COVID vaccines or face sanctions.
Students were permitted to request exemptions to the mandatory vaccination policy, which the equity and inclusion office considered. However, the Justice Centre said McMaster did not inform some students of their program withdrawal as a penalty for refusing the vaccine until after submitting their exemption requests.
On behalf of the students, the Justice Centre sought an interim and interlocutory injunction restraining McMaster University from preventing them from taking courses in the programs in which they were previously accepted and enrolled.
The application asked the divisional court to restrain McMaster from preventing the students from taking courses and program requirements remotely or failing to accommodate requests to continue their studies and programs they were previously accepted and enrolled in without proof of Covid-19 vaccination.
The application also sought to restrain McMaster from deregistering, disenrolling or withdrawing students from their courses for failing to show proof of Covid-19 vaccination until the final determination of the judicial review.
The application declares that McMaster's decisions to deny the students' requests for accommodation against the vaccination policy, remove them from their courses and disallow them to continue in their programs breached the duty of fairness and violated the principles of natural justice. The application also claims the university's decision violated the students' rights to be free from discrimination under s. 1 of the Human Rights Code.
The Justice Centre also claimed that McMaster's vaccine policy is beyond its authority and conflicts with s. 38(1) of the Freedom of Information and Protection of Privacy Act and s. 10 and 11 of the Health Care Consent Act.
The centre is requesting an order under s. 5(2) of the Judicial Review Procedure Act to extend the time permitted for an application of judicial review in the case, an order quashing McMaster's decision and the university vaccine policy.
One of the applicants, Elise Desjardins, a Ph.D. candidate in the School of Earth, Environment and Society, was granted a Vanier Canada Graduate Scholarship by the Social Sciences and Humanities Research Council. This scholarship has been put on hold due to McMaster's decision and pending judicial review.
The court has yet to release its verdict on whether it will uphold McMaster's decision. Last month, the university announced that it is suspending its vaccine policy and masking requirements as of May 1.