Despite Superior Court Chief Justice Heather Smith's call for prompt judicial appointments, Ontario is approaching the end of the year with nearly 30 vacancies for federally appointed judges across the province and no new appointments since April.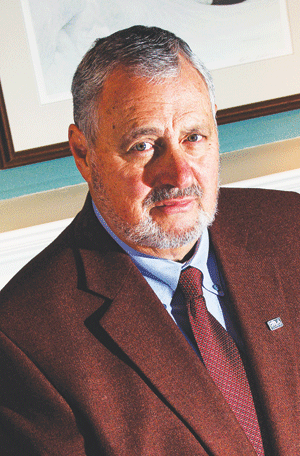 The impact of these vacancies is playing out across the province, says Cheryl Siran, chairwoman of the County & District Law Presidents' Association.
"There simply aren't enough Superior Court judges to deal with the volume that's going through our system," she says, adding the problem has created "a ripple effect" for both the justice system and the way lawyers do their jobs.
"It's more than just about accessing a judge. It has impacts that then move down to the practices of lawyers, their businesses in rural and remote communities, and the people that they service," she says.
"If you can't get dates in your region for your matter except months and months down the road, it has a ripple effect that goes through the whole of the justice system and for people who are both in it and using it."
At the opening of the courts ceremony in September, Smith sounded the alarm about the problem. "In the past, the federal minister of justice filled these vacancies in a timely manner. Regrettably, this year is quite different," she said. The last new appointment to the Superior Court was in April, although the government has promoted a judge to the role of regional senior justice since then and made Ontario Chief Justice George Strathy's appointment official in June. Currently, there are 29 vacancies at the Superior Court and three at the Ontario Court of Appeal.
The unfilled positions have meant longer wait times in the province's busiest courtrooms, according to lawyers. Brampton, Ont., lawyer Edmond Brown says what's already a crowded courthouse is now feeling the pressure of unfilled vacancies as well.
His clients are waiting longer to have their day in court, and "the routine now is anywhere up to a year before you can get your trial on," he says. Unfilled judicial vacancies are "one of the factors" for the delay, he adds.
"Some of the vacancies have been open for quite a while and there doesn't seem to be any urgency in making the appointments," he says.
David Sterns, second vice president of the Ontario Bar Association, says longer times to appear before judges means fewer cases coming to a settlement as well.
"If there's no prospect of getting in front of a judge, people don't settle and that applies in every type of dispute but it's particularly heartbreaking in family law disputes because people are just waiting for this elusive day in court," he says.
"When [that day] comes, they focus on their case, they get down to business, and they often resolve their differences. But if you can't actually get that hearing or the hearing is put off too long, that's not going to happen."
The situation is also far from perfect in class action law, says Sterns, adding there are just two judges dealing with these types of proceedings in Toronto.
"Without new appointments and without filling these vacancies, the situation is becoming unworkable," he adds.
Lawyer Bruce Hillyer, a partner at Martin & Hillyer Associates in Burlington, Ont., says the delays have been frustrating.
"How it affects my practice primarily is the inability to get timely judicial pretrials, which in one of the jurisdictions in which I practise is a precondition to getting a trial," says Hillyer, whose practice focuses on personal injury and insurance disputes.
Hillyer gives an example of a client who's an amputee and has been unable to purchase the upgraded prosthetics he needs. "We had to get a private loan to help him fund that," says Hillyer, adding "our inability to get a judicial pretrial in a timely manner has effectively delayed our ability to get this thing to the courtroom door."
The situation is worse in Halton region, says Hillyer, who also practises in Hamilton, Ont. "In Hamilton, it's a little easier. It's a bigger problem for me in Halton."
At least part of the problem "has to be" the result of unfilled judicial vacancies, says Hillyer, adding "it is a real hindrance in getting justice for injured folks in a timely manner."
The Department of Justice says the appointment process includes "broad consultations."
"These appointments have always been a matter for the executive and will continue to be. The appointment process includes broad consultations with prominent members of the legal community," said Clarissa Lamb, spokeswoman for Justice Minister Peter MacKay.
"We will respect the confidentiality of the consultation process and will not comment on specific recommendations," she added.
Meanwhile, some lawyers say the lack of lawyers among the government benches may be to blame for the Justice Department's slow pace of appointments.
"Unlike some governments, there are not a lot of lawyers in this government, not a lot of lawyers in cabinet, and some of the lawyers who are in cabinet have little experience as lawyers. They might have worked a year or two," says Brown.
"Say [Brian] Mulroney's or [Jean] Chrétien's or [Pierre] Trudeau's governments, where the majority of the cabinet would have been lawyers, they were very aware of legal issues and they were much more understanding of the consequences of delays."
Meanwhile, Smith's office says the court is doing its best to move cases along as quickly as it can.
"For its part, the Superior Court has done everything that it can do to provide litigants with timely next steps in all proceedings. However, to ensure that cases and trials will continue to be scheduled in an orderly and timely way, the court must have its judicial complement at full strength," said Roslyn Levine, executive legal officer to Smith.
"Everyone recognizes the challenges that the current number of vacancies present. Chief Justice Smith is confident that the minister of justice understands the importance to the public, the government, and the court, of promptly filling all of the Superior Court's current judicial vacancies," she added.
For more, see "
Unfilled vacancies threatening court progress
."
For more, see "Unfilled vacancies threatening court progress."