In another bizarre twist to what litigation lawyers have called an "unprecedented" case, counsel for McKesson Canada Corp. are now relying on Tax Court of Canada Justice Patrick Boyle's recusal from a transfer-pricing case in September as grounds for seeking a new trial.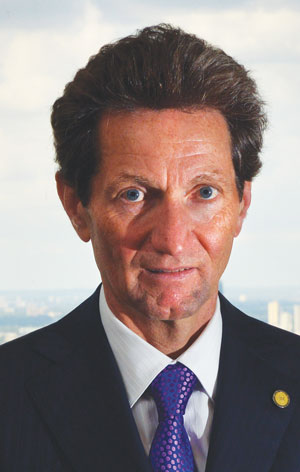 Last week, McKesson Canada's lawyers filed a motion seeking to amend the company's notice of appeal by adding an additional ground alleging Boyle's reasons for recusal, which received extensive media coverage, "interfere with the fairness of the appellate process and compromise the appearance and fairness of both the trial and appeal."
The Federal Court of Appeal has yet to determine whether it will allow McKesson Canada to amend its notice of appeal.
"It's impossible to tell what impact this will have on the appeal," says Gavin MacKenzie of Davis LLP's Toronto office.
McKesson Canada Corp. v. Her Majesty the Queen
is a transfer-pricing case about adjustments involving McKesson Canada and its parent, McKesson International Holdings.
In 2013, Boyle ruled in the government's favour but remained seized of costs and confidentiality issues. Before he could determine those issues, McKesson filed an appeal.
The appellant's factum found its way to Boyle, who saw its tone, if not its substance, as offensive. More particularly, he cited the following three passages from the factum:
• "In these circumstances, I am deeply troubled by the statement by the Appellant in paragraph 89 of the Factum that '[t]he Trial Judge did not, in fact, leave this question for another day, as he claims to have done.'"
• "I am similarly deeply troubled by the statement by the Appellant in paragraph 84 of the Factum that '[t]he Trial Judge, without acknowledging it, has challenged whether the written terms of the Agreement reflected the 'real' allocation of risk between MIH and McKesson Canada.'"
• "I am equally concerned by the statement of the Appellant in paragraph 88 of the Factum that '[t]his is so notwithstanding the Trial Judge's contention, at paragraph 132 of his Reasons, that 'in this case, I do not need to [consider notional continued corporate control] in order to fully dispose of the appeal with respect to the proper transfer pricing adjustment.'"
After querying whether "a reasonable person reading the factum, my reasons, and the relevant portions of the transcript would believe that the trial judge so strongly complained of by McKesson Canada might not be able to remain impartial in his consideration," Boyle, on his own motion, issued a 45-page ruling recusing himself from the case in early September on the basis that McKesson had "wrongly accused me" of "untruthful, dishonest and deceitful" conduct.
"The ruling read like a respondent's factum," said MacKenzie, who told Law Times at the time he found "nothing inappropriate" in McKesson's factum.
MacKenzie believes the Court of Appeal would "take a dim view of the trial judge interfering in the appeal process" in the way Boyle did.
"Realistically, I believe that the Court of Appeal will view it completely inappropriate for a trial judge to advance arguments regarding the appeal process whether those comments are made in or out of court," says MacKenzie.
Still, MacKenzie suggests there's "significant doubt" as to whether Boyle's conduct would in and of itself give rise to an order for a new trial.
"I have the confidence to believe that the Court of Appeal wouldn't be influenced by the trial judge's recusal and reasons for recusal," he says.
"I feel that they can rightly put it out of their minds and that it may well not influence their decision on the merits of the appeal itself."
For more, see "
Bar shocked at 'unprecedented' recusal
."