A Toronto paralegal who levelled a litany of allegations and launched a number of lawsuits against his former boss and others has drawn harsh criticism for what a judge called "scandalous" conduct.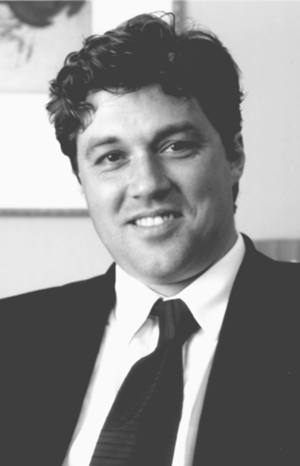 In a scathing ruling, a Thunder Bay, Ont., judge condemned the conduct of Domenic Rosso, whom she said had tried to destroy the reputation of his former boss, lawyer Julian Sakinofsky.
Superior Court Justice Helen Pierce, in a decision awarding costs last month, specifically condemned Rosso's pleadings and an affidavit that exceeded 40 pages and was teeming with allegations about his former boss' professional behaviour and personal life.
"A lawyer's reputation is delicate. He or she works a lifetime to establish it. It can be shattered in a moment by careless or vengeful pleading, as was attempted in this case," Pierce wrote in 1013952 Ont. Inc. et al v. Sakinofsky et al.
The saga began after a claim against Sakinofsky by a former client sparked a bout of infighting in which the parties pointed fingers in many different directions, says Gavin Tighe, the lawyer for Joseph Gouveia, a former employee of law firm Lende Sakinofsky & Associates.
"It was like a Russian doll," he says.
Tighe explains that after a fire at the Silverado Restaurant and Nightclub in Thunder Bay drew the suspicion of its insurance company, the owners sued their insurers.
That litigation dragged on for more than a year until it was dismissed for delays, according to a recent ruling.
So Silverado sued its lawyer, Sakinofsky, for professional negligence. He then launched a third-party claim against Rosso, his law clerk, blaming him for dropping the ball on the file.
Rosso then sued Gouveia, the firm's articling student and eventual junior associate.
Rosso also sued LawPRO as well as Sakinofsky's new firm.
But it was Rosso's counterclaim against Sakinofsky that produced the lurid accusations decried by the court.
"It's the most scandalous pleading I think I've ever read," Tighe says.
Rosso, according to the pleading, made a long list of allegations about his former boss' personal hygiene and work habits, claims Pierce called "scurrilous."
"It is reprehensible to make irrelevant and scandalous allegations against a lawyer in a public record and to persist in these allegations even when they have been rejected by the court," she wrote.
For his part, Gouveia should have reported his boss's alleged behaviour to the Law Society of Upper Canada, Rosso said in his claim.
In addition, Gouveia failed in his duty to represent the firm's clients in Sakinofsky's absence, he alleged.
As well, Gouveia should have known his boss allegedly wasn't attending to the Silverado file as he was required to do, Rosso claimed.
Pierce dismissed the arguments, ruling Gouveia owed no duty of care to Silverado. Gouveia also had no professional obligation to supervise the conduct of his boss, she decided.
"It would be a surprising result if the most junior, least knowledgeable, and least experienced employee was liable in law for a senior lawyer's errors or omissions on a file," she wrote.
As for the accusations of unprofessional behaviour, Tighe argues they were irrelevant to any negligence claims.
"Our position was, 'Who cares?'" he says.
Pierce agreed, noting Rosso had unnecessarily extended the proceedings.
In dismissing the lawsuit against Gouveia, Pierce made the rare decision to grant substantial indemnity costs based on Rosso's conduct. The other cases remain before the courts.
Pierce also noted Rosso's lawyer, Hartley Isenberg, had failed to accurately state the evidence regarding the date Gouveia left the firm, a piece of information that was critical to the case.
But Isenberg notes the decision for summary judgment is under appeal.
"The judge was obviously very tough in her criticism," Isenberg says, arguing Pierce made substantial errors in law.
Rosso also sued the firm Sakinofsky went on to work for beginning in November 2001, which he claimed knew about the lawyer's work on the Silverado file and became responsible for its new employee's performance in relation to the old client.
In addition, Rosso sued LawPRO, which he claimed was aware of the alleged mismanagement of the file.
He also argued that although he wasn't named on an insurance policy, he should be "protected" as a member of Sakinofsky's staff.
As well, he accused LawPRO of fabricating allegations against him, a claim Pierce dismissed in ruling LawPRO wasn't obligated to consider Rosso's interests.
"If it were otherwise, LawPRO would be caught up in a hopeless conflict of interest between the interests of Sakinofsky and those of Rosso," Pierce wrote. "Whom would it favour?"