Lawyers are weighing the pros and cons of paying a pretty penny to snap up an Internet domain name with the word "lawyer" on the right side of the dot.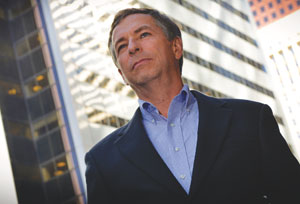 The dot-lawyer domain will only be available to those who can prove they're lawyers, according to the Internet Corporation for Assigned Names and Numbers (ICANN). It's one of hundreds of new generic top-level domains ICANN has recently introduced.
The sunrise sale phase, which was only available for trademark holders, closed late last week. Early-access registration now costs anywhere from $150 to 12,000 for a dot-lawyer domain name. After the early-access period closes, lawyers can sign up for about $36 per domain name, which is significantly higher than an annual payment of about $10 for a dot-com web site.
Lawyers can also preregister for domains like dot-law and dot-legal that will become available later.
The new generic top-level domain names could offer a good chance for those who weren't able to score an ideal web address in the crowded dot-com space, says Monica Goyal, a Toronto-based lawyer and a software entrepreneur. But an untested domain name with a high price tag could be a deterrent for many lawyers, she adds.
"The downside is that it's still new, it doesn't have the prestige of the dot-com," says Goyal.
"It may take a while for this to actually catch on."
While there will likely be early adopters, Goyal says "people are still going to want to have that dot-com [generic top-level domain] because it's kind of prestigious in a way."
Steve Matthews of Stem Legal Web Enterprises Inc. in Vancouver says he won't be advising his clients to switch over from their existing domains to one of the new ones.
"I'd actually tell them quite the opposite," he says.
"Domains gain value the longer that you own them and you manage them and you run a web site on them. So the longer a domain is in existence and the longer your firm has been on a particular domain, Google is going to treat it better in the search engines. You've built branding on it; there's a lot of value there."
But if a lawyer or a law firm is starting from scratch, "it's another story," says Matthews. He notes exact-match searches are possible through the new generic top-level domains, which boosts the chances of appearing higher in a Google search.
"If you're a Vancouver trademark lawyer and you have
vancouvertrademark.lawyer
, having that search phrase in consecutive terms embedded in the domain name gives you an exact match and that is a big plus in the search-engine ranking," says Matthews.
But among established lawyers, there's some doubt as to whether the new generic top-level domains will offer any advantage. Intellectual property lawyer Mark Hayes says he won't be rushing to get his own dot-lawyer domain name.
"I hate to say it but I think a lot of this is a bit of a revenue grab by the [domain] registrars," he says.
"One of the things that we've discovered when new [generic top-level domains] are brought out is that especially the big brands will go in and usually try and reserve all the variations of their names and they usually don't use them in any way. So really, it's just an additional revenue source that in my mind is not particularly productive."
The new generic top-level domains do offer more space for common combinations of words others have already taken up, says Hayes, who notes he's not sure there will be an immediate benefit beyond that. "At least in the short term, I don't think people are going to be searching for lawyers using the [generic top-level domains].
They're still going to use search engines, they're still going to try and find you that way. I'm not sure it's going to make a lot of difference."
But Goyal says the fact that only lawyers can have the dot-lawyer domain name will serve as an indication that a professional is behind the web site. "It's supposed to be restricted to lawyers, so you have to show some kind of licence in order to register in that top-level domain," she says. "So that's going to mean something. That's kind of attractive as well."
Internet lawyer Gil Zvulony is more skeptical about exactly who will have access to the dot-lawyer domain. "What happens if a non-lawyer registers for those domain names? Is it something that can be revoked? What if [the person] is a lawyer and then he gets disbarred?" he asks.
"I think at some point it might be free to be used by anybody. The lawyer restriction will be taken away," he adds. "The people who are running this are interested in selling as many domain names as they want. They're not the law society. They're not going to police who is a lawyer and who is not a lawyer."
Zvulony gives the example of the dot-org domain that was initially available only to organizations but is now open to anyone.
The Canadian Internet Registration Authority, which manages the dot-ca domain, also has a word of caution for lawyers who want to rely on the new generic top-level domains.
"If I were a business, I wouldn't want to be, quite frankly, signing up my web site to an unproven domain," says David Fowler, director of marketing and communications at the authority.
"I would want to know that my core property is sitting on technical infrastructure that's been around, that's safe and secure, and it's trusted. We can say that about dot-ca."
Still, it's a good idea to have multiple domains, says Fowler. Lawyers and law firms could sign up for the new generic top-level domains while still maintaining their existing ones, he says, noting the new site can redirect users to the primary webpage.
"What that allows the business to do is it allows them to put out what I would describe as a broader, more comprehensive net which captures that Internet traffic. That, again, optimizes your core site."