Members of Toronto's criminal law bar were in mourning last week after the sudden death of highly respected lawyer Irwin Koziebrocki.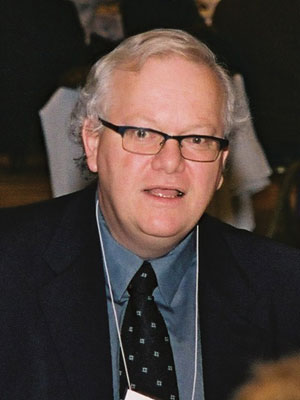 "He was a kind, gentle soul. He laughed easily, he was unflappable, he had the patience of Job, and he loved life," Koziebrocki's longtime associate Earl Levy tells
Law Times
.
Koziebrocki, an appellate lawyer called to the bar in 1976, died of an apparent heart attack Dec. 7 while vacationing in the Dominican Republic with his wife Carolyn Fineberg, who is an assistant Crown attorney. Their son Joshua Koziebrocki is also a Crown attorney.
Koziebrocki, 60, had an impeccable reputation in the legal community, and all those who spoke with Law Times singled out his collegiality, kindness, and vast contribution to the law.
Levy and Koziebrocki practised together for 27 years, and Levy says they ate lunch together virtually every day during that period when not in court, chatting about politics, music, restaurants, art, theatre, and their children.
Levy says Koziebrocki will be sorely missed in their office, where a family atmosphere has developed over the years between them and secretary Linda Barber, who has been Levy's secretary for 38 years and Koziebrocki's for the entire 27 years they practised together.
"Irwin was a very kind, gentle soul, and when he spoke in court I would perhaps characterize his presentation as a quiet but strong one, and well reasoned, both in the opinions he offered and the submissions he made," says Levy. "He was a great person to be associated with."
Some of the top members of the criminal law bar last week expressed an overwhelming sense of shock and loss over Koziebrocki's death.
"If the criminal justice system was a play, Irwin Koziebrocki would have been the essential best supporting actor on stage," says Canadian Council of Criminal Defence Lawyers chairman Bill Trudell.
"Not flashy, never loud, just the solid key figure who quietly held it together, who you would count on to deliver his lines on time and remind you of yours and keep the plot focused. He was a wonderful, gentle man, devoted to and loved by his family."
Criminal Lawyers' Association president Frank Addario served on the association's executive committee for many years with Koziebrocki.
"I can't count the number of times that he helped prepare a brief on proposed new criminal law legislation," says Addario, adding that Koziebrocki worked tirelessly on the CLA's education programs.
"The success of the Criminal Lawyers' Association is in part due to Irwin's contribution."
Ontario Court of Appeal Justice Marc Rosenberg first crossed paths with Koziebrocki while articling with Edward Greenspan, and the two became friends over the years.
"He was one of the most decent people I ever had to deal with," says Rosenberg. "He was thoroughly honest and very thoughtful, and had terrific judgment. You knew that you could rely on anything that Irwin told you. He was just a terrific human being."
Brian Greenspan remembers Koziebrocki as a presence in "virtually every" CLA continuing education seminar.
"He was just a person who was universally regarded as one of the most collegial, decent people that we've known as a colleague," he says.
Koziebrocki was called to the bar in 1976, after obtaining his law degree from the University of Toronto in 1974. He completed his articles with the Ministry of the Attorney General before becoming a Crown counsel from 1976 to 1982. At that point he entered private practice, where he focused mainly on criminal law matters, but has also spent time appearing before inquests and professional tribunals.
Some of the key cases he worked on include the Supreme Court's 1987 case
R. v. Manninen
, which defined an accused's right to counsel, and 1999's
R. v. Shirose
, in which he successfully argued a violation of
powers by police.
He was one of the first lawyers certified as a specialist in criminal law by the Law Society of Upper Canada, receiving the designation in 1989. In 2008, he was one of the select few lawyers named a special advocate by the federal justice minister.
He also made major contributions to the CLA, serving as a member of the executive starting in 1986. He acted as treasurer, secretary, assistant secretary, and chairman of the finance committee. He assumed the role of vice president from 1997 to 2001, and provincial director from 2001 to 2003.
He also was a member of the Criminal Justice Review Committee, which presented a report to the attorney general in May 1999; a member of the Attorney General's Kaufmann Commission Implementation Advisory Committee following the wrongful conviction of Guy Paul Morin; a member of the Dubin Committee on media relations guidelines; and contributed to a number of other initiatives, including several with the law society.
Koziebrocki also served as chairman of the Toronto Art Therapy Institute and the Cornell University Institute on Organized Crime.
Besides his wife, he is survived by five children, and a sister. A funeral service was to take place Dec. 14 at Beth Tzedec Synagogue.