A self-represented inmate who's serving a life sentence in British Columbia for second-degree murder has succeeded in a court application that forces the Correctional Service of Canada to re-evaluate the efficacy of its grievance procedure for prisoners.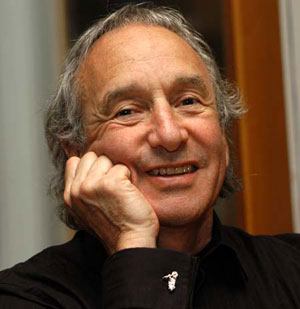 And it's about time, say prison law practitioners.
"The grievance procedure has been outrageously bad and ineffective for years," says John Conroy of Conroy & Company of Abbotsford, B.C. "My advice to prisoners over 40 years of practice has been to avoid it except to lay down an evidentiary record and to show how ludicrous the CSC's position can be."
The matter originated when the inmate, Michael Spidel, brought a grievance alleging the correctional service had failed in its statutory obligation to provide a fair and expeditious procedure for the resolution of prison grievances because of systemic delay in its internal process.
Spidel established that the correctional service had failed to provide a substantive response to his grievances in a number of cases. Instead, he received as many as seven or eight "form extension letters" even in routine matters. In one case, 242 days passed and Spidel had yet to receive a mandated response within 15 working days.
Spidel also filed affidavits from other inmates in support. In one case, an inmate alleged that a grievance involving an urgent medical situation took more than eight months to work its way through the system.
Finally, Spidel relied on hundreds of pages of material, including independent reports, working papers, and annual reports of the correctional investigator of Canada, that revealed serious and long-standing shortcomings in the grievance process.
"The bureaucracy is horrible," says Paul Copeland of Toronto's Copeland Duncan. "And despite the fact that the correctional investigator has been pointing this out year after year, nobody's been doing anything."
Nor was the assistant commissioner inclined to address the issue, Federal Court Justice Anne Mactavish noted in her July 31 ruling on Spidel's judicial review application in relation to the correctional service's decision on his grievance.
Although he allowed the grievance to the extent of acknowledging the tardiness of a number of responses to Spidel's personal complaints, he didn't address the allegations of systemic breach.
While acknowledging delays "over the last couple of years," the assistant commissioner noted that "corrective action is already underway" as correctional service had implemented "an action plan to resolve the current backlog and delays" in the Pacific region.
Mactavish concluded that the assistant commissioner's decision failed to address the "central aspects" of Spidel's grievance and was therefore unreasonable.
"I have also found that the failure of the assistant commissioner to properly consider the record before him with respect to the nature and extent of the systemic problems with the CSC grievance process rendered unreasonable his conclusion that no further corrective action was required," Mactavish wrote.
"As a consequence, Mr. Spidel's application for judicial review will be granted."
By way of remedy, Mactavish remitted the matter back to the assistant commissioner "for redetermination in accordance with these reasons."
But Conroy is skeptical about the remedy.
"Sending it back to the CSC to work out doesn't make me optimistic that any appropriate response will be forthcoming," he says.
Copeland is of similar mind.
"I doubt that this decision will change anything because the CSC bureaucracy is so entrenched, but it is interesting to see the Federal Court come up with such strong comments," he says.
Federal inmates have filed between 20,000 and 29,000 grievances each year since 2006. Correctional service commissioner Don Head has publicly accused a small number of inmates of lodging grievances for the purpose of weighing down the system and harassing correctional staff.
Correctional service spokeswoman Christa McGregor told o.canada.com reporter Douglas Quan that the government is trying to improve response times by emphasizing "informally resolving offender concerns when they first emerge." She added that the service plans to "streamline" the grievance process by eliminating one of its three stages by 2014-15.
That appears to be a response to a 2010 report by Queen's University Faculty of Law emeritus professor David Mullan, whom the correctional service had retained to provide a comprehensive report on the operational dynamics of the grievance system.
Mullan found there was "seldom an adequate commitment" on the correctional service's part to the "legislated imperative" of making "every effort" to "resolve [issues] informally through discussion."
Among other things, he recommended the appointment of mediators and grievance co-ordinators, the elimination of the second level of the grievance procedure, simplification of the process for designating someone a multiple griever, and greater restrictions on the filing of complaints by such inmates.