In the wake of last month's acquittal of Steven Truscott, who waited 50 years to be cleared of murder, many Ontario lawyers are calling for an independent body to assess potential wrongful convictions in Canada and achieve a more balanced process.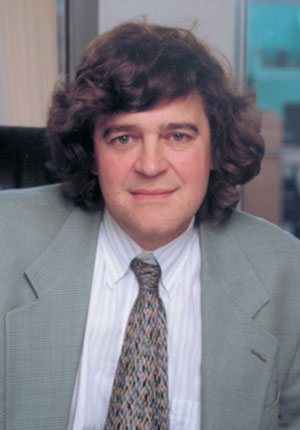 "At the end of the day, the justice system worked, but the process does not work for most people," said James Lockyer, of the Toronto firm Lockyer Campbell Posner, in an interview with Law Times. "It's a very prohibitive process; not many people can go through what [Truscott] went through, because it's so time consuming and so resource consuming." Lockyer was a member of Truscott's defence team.
"That's why we need an independent body - government-appointed body, but independent of government - to examine these cases, because, first of all, it would be a lot cheaper; secondly, it would be a lot quicker; and thirdly, a lot fairer to the individuals, because everyone would have an equal chance," said Lockyer.
Truscott, who spent 10 years in prison after he was convicted at the age of 14 of the 1959 murder of Lynne Harper, took his case to the Supreme Court of Canada in 1966, where his appeal was denied. He later sought the help of the Association in Defence of the Wrongly Convicted in the late 1990's, which submitted an application for ministerial review on Truscott's behalf.
Former federal minister of justice Irwin Cotler concluded that a miscarriage of justice likely occurred in the case, and referred it to the Ontario Court of Appeal. Truscott was acquitted last month by a panel of five judges.
An independent commission is already operating in Britain, set up just over a decade ago to review possible miscarriages of justice in the criminal courts of England, Wales, and Northern Ireland, and refer appropriate cases to the appeal courts.
The Criminal Cases Review Commission employs about 100 staff, including 50 caseworkers and 11 commissioners. As of the end of July, the commission had received over 10,000 applications, leading to 371 referrals. In total, 337 cases have been heard by the court of appeal, resulting in 235 convictions quashed and 102 upheld.
"You only have to look at their stats from their old system, which was just like ours, to their present system to see how many miscarriages of justice they've corrected that surely would never have been corrected otherwise," said Lockyer.
"I think we have reached the stage now where it would be appropriate to have a body to look at alleged wrongful convictions on a comprehensive basis," said
Edward Ratushny, a professor of law at the University of Ottawa.
But James Morton, a criminal lawyer with Toronto firm Steinberg Morton Hope & Israel LLP and immediate past president of the Ontario Bar Association, told Law Times that while having a review commission would be positive for many reasons, it would not necessarily pick up the timing of cases.
"My sense is that if we move to the British system, which may be a good thing for other reasons, that would not have necessarily speeded up Truscott," said Morton. Instead, he said, it would make the process more regular and more even across the country.
"The reason we should consider such a system in Canada is not because it would speed things up, because I'm not sure it would, but because it would give equal access to all persons who might have a concern about wrongful conviction across the country and it would professionalize it," says Morton.
"The British system does mean that anyone who's been convicted of a criminal offence is told, 'If you believe you've been wrongfully convicted, here is a web site you can get to,'" says Morton.
But Lockyer said he thinks there's no question that a commission would speed up the process. "I would have thought if they [the CCRC] had come on scene, that Steven Truscott's case would have probably been solved within three years of him making an application," he said.
Osgoode Hall Law School professor Alan Young, director of Osgoode's Innocence Project, which investigates cases of suspected wrongful conviction, says that an independent body would create greater confidence in the process, but there is going to be a certain amount of delay. The only thing that would speed up the process, says Young, is better access to police and prosecutorial materials post-conviction.
The current standard approach of limited appellate review is not going to be enough in a lot of cases in Canada, he says. At the moment, a person who has gone through the court system and been convicted has to discover new and significant evidence on their own initiative to get the criminal code review group to investigate a claim of alleged wrongful conviction, said Young.
The problems, he says, are that it is very difficult for private citizens and lay people to discover evidence, and if they do, it has to be handed over to a government agency.
The current procedures create delay and a feeling that you're not getting as much assistance as you can from the state, he noted.
"For every Marshall, Milgaard, and Morin, we don't know how many dozens of other people have similar claims that simply don't have the resources, don't have the wherewithal, don't have the motivation; we don't know how many wrongful convictions there are in this country," said Young.
The Truscott case was a very complex situation, said Ratushny, partly because it was previously examined by the Supreme Court. He said that it is important to keep in mind that it wasn't until after the Royal Commission into the Donald Marshall Jr. case 20 years ago that it was acknowledged a person could be wrongfully convicted, which allowed the Truscott case to be looked at with fresh eyes.
While Morton said counsel who take on cases such as Truscott do an incredible job, it isn't something that should be based on the charity of individuals, but part of the criminal process.
At the moment, said Lockyer, AIDWYC has to be selective about the cases it can take on, and won't generally take on cases that aren't homicides.
"Eventually, there's going to have to be some law reform that accompanies the initiative of the various lawyers that are doing this work," said Young.