Immigration lawyers say a new bill that would give enhanced powers to American border officers working at Canadian airports would likely result in a great deal of uncertainty for their work and their clients.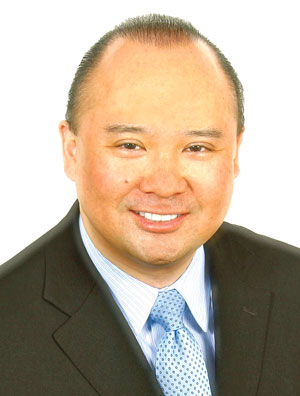 Bill C-23 would give preclearance officers who work for U.S. Customs and Border Protection on Canadian soil the power to detain Canadians travelling to the United States that are clearing customs at preclearance facilities at select Canadian airports.
The changes would also mean that travellers who want to withdraw their application if asked a question they feel is inappropriate will be required to answer questions about why they are withdrawing.
Lawyers say these changes, in addition to a new climate of uncertainty at the border, could create new cases for them, but they would not be easy to resolve.
"It will likely create the same problems that we are currently seeing at the Canada-U.S. border, except this time it will be happening on Canadian soil," says Henry Chang, an immigration lawyer with Blaney McMurtry LLP.
The bill recently passed second reading in the House of Commons.
If the bill passes without amendments, lawyers say Canadian travellers could find themselves forced to answer inappropriate questions, and that those answers could render them inadmissible.
Travellers who refuse to answer officers' questions truthfully could face charges.
Chang says the cases that would likely arise from these requirements and the expansion of officers' powers would be far from simple.
Immigration lawyers hope it is not too late to have some of the more contentious parts of the bill amended.
"If these new powers allow USCBP to pressure a Canadian into making admissions [that] are held against him [or] her later, it is going to be hard to reverse it," Chang says.
Officers will also be able to strip search Canadians if their Canadian counterparts are not available to conduct a search when notified.
The bill is part of an agreement negotiated between the American and Canadian governments that would expand preclearance service to some train stations, as well as a number of airports that do not currently have the service.
The federal government has said that an expansion of preclearance will better protect Canadians' rights, as the U.S. customs officers will still work under the Canadian law.
The federal government has pointed to the fact that the bill establishes that preclearance officers' duties and functions will be subject to Canadian law.
Without the expansion of preclearance, the government has argued that Canadian travellers would have to clear customs on American soil, where the process would be completely controlled by the U.S. government.
"The alternative is waiting until after you arrive in the United States to clear customs and immigration. You would line up to get permission to enter that country under a process totally under U.S. control," says Scott Bardsley, a spokesman for Ralph Goodale, the minister of public safety and emergency preparedness.
"There would be no over-arching international agreement, and no protection under the Canadian Bill of Rights, the Canadian Human Rights Act or the Canadian Charter of Rights and Freedoms."
U.S. preclearance officers will be able to use "as much force as is necessary" to perform their duties, but this is limited where force is likely to cause death or grievous bodily harm.
But immigration lawyers say Canadians will have little to no legal recourse for when their privacy rights are violated.
Chang says no action or civil proceeding can be brought against a preclearance officer individually for anything they do in carrying out their duties under the preclearance bill.
Travellers will only be able to sue the United States, which would have to consent as it is immune from the jurisdiction of Canadian courts, unless the action relates to death, bodily injury or damage to property, Chang says.
"Here's the problem. They are technically subject to the Canadian laws including the Charter of Rights and Freedoms. The statute says that, but it gives you no way to enforce it. So why would U.S. officers ever follow Canadian law?" says Chang.
Immigration lawyer Pantea Jafari says she thinks the bill would force lawyers into the role of watchdogs.
She says the volume of entries could be the same, but the issues will change for lawyers and their clients.
"If entries are refused, for suspect or other reasons, it will create re-work as we try to investigate and understand the reasons for refusal, then try to address same to finally gain entry for clients," she says.
"I imagine we will also see increased concerns of clients being flagged for secondary review based on suspect and discriminatory targeting, which will require [a] different type of work for clients."
Jafari says she expects work concerning secondary review will increase, and particularly severe cases would require counsel to practise in other areas, such as constitutional law. She adds that the legislation would make the work of lawyers harder.
"Advising clients on how to prepare for interactions at the border will become more difficult; there may be limited scope of what is reasonable questioning in legal terms," she says.
"Whereas in reality, because officers will have the power and authority to deny a person seeking entry for any reason including lack of co-operation, the ambit of questioning and, thus, the ambit of answers the person would be forced to provide could be vast."
Toronto lawyer Robert Blanshay says he's troubled about the power the bill will give to American officers to conduct strip searches at preclearance areas when Canadian officers are not available.
While the government has said this would only occur in rare circumstances and that American officers would be subject to the same legal safeguards that would apply to Canadian officers, Blanshay says the new power could pose significant Charter concerns.
"That's hugely problematic. I think there are Charter concerns when officers conduct body searches or strip searches, but if those are Canadian officers under Canadian legislation with the jurisdiction to do so, that's one thing," he says.
"But if an American officer is now permitted to do so, because a Canadian officer is unavailable, for me that's a very large concern."
Lawyers say they expect the courts will likely strike down parts of the legislation if it is not amended before Parliament passes it.
Jafari says it could, however, take years for a challenge to the legislation to make its way up to the Supreme Court of Canada, and that Parliament needs to make changes before the legislation passes.
"If you can see that it is very highly questionable on constitutional grounds, it's incumbent on the government to do better vetting and better analysis of those pieces of legislation before they are introduced.
Why is the responsibility being passed on to civil society to then go through years of litigation . . . to get those laws deemed unconstitutional?" she says.
"The responsibility is on the government to do better scrubbing down up front so that it's only where it is vague that it goes up to the courts for determination."
The government's position is that the bill is constitutional.
Lawyers say the government needs to slow down and take into account the current uncertainty that exists at the border with the policies of U.S. President Donald Trump.
They say this was not considered when the bill was first being negotiated between the governments of former prime minister Stephen Harper and former U.S. president Barack Obama.
After its second reading, the bill was referred to the House of Commons Standing Committee on Public Safety and National Security, which can still modify the bill on a section-by-section basis.