The Guatemalan workers alleging rape and murder on a property owned by the subsidiary of a Canadian mining company have only had to prove one thing so far: that their case against Hudbay Minerals Inc. wouldn't plainly and obviously fail if it proceeds to trial.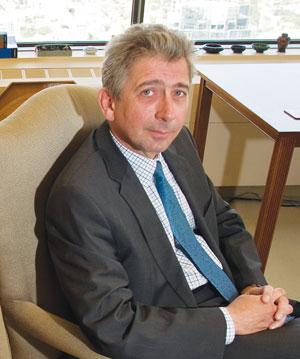 "It's a very low bar for a plaintiff to win a motion," says Mark Gelowitz, a corporate and securities litigation lawyer with Osler Hoskin & Harcourt LLP.
"They don't prove anything. They don't even try to prove anything. There's no evidence that's admissible on that motion. It's dealt with purely on the basis of the pleadings and judicial assumption," he says.
So when Superior Court Justice Carole Brown ordered the case to proceed, it shouldn't necessarily have come as a surprise to some people. But for a key reason, it did.
Part of the surprise stems from the fact that Brown's decision means the case will proceed to trial in Ontario. But according to Gelowitz, the jurisdiction matter was specific to this case and will likely not set a strong precedent.
For the corporate world, perhaps the more ominous part of Brown's decision is where she sets out a test for a novel duty of care to the plaintiffs.
"It really is a fundamental part of corporate law that a shareholder is not liable for the legal wrongs of the company whether that shareholder is an individual person or another corporation," says Gelowitz.
"From that perspective, the recognition that the sort of duty that was described in this case might be found against a shareholder is a troubling development from a corporate law perspective."
Brown found that the plaintiffs had a triable case when it came to the duty of care.
One of the tests for a duty of care — proximity — could be met in this case, the judge found, after going through a list of communications and actions by the company that suggested they could have been
closely related to the complainants.
"It is possible that, based on the foregoing, the defendants have brought themselves into proximity with the plaintiffs.
The pleadings disclose a sufficient basis to suggest that a relationship of proximity between the plaintiffs and defendants exists, such that it would not be unjust or unfair to impose a duty of care on the defendants," the judge wrote.
"Based on the foregoing, I find that it is not plain and obvious that no duty of care can be recognized."
The fact that it's debatable whether the defendants should have a duty of care means the case deserves a trial, added Brown.
"There are clearly competing policy considerations in recognizing a duty of care in the circumstances of this case. This alone would prevent it from being plain and obvious that this step of the Anns test will fail."
But while the piercing of the corporate veil may be troubling for corporations, Gelowitz says it's still too early to say what the law on the matter is until the case goes to trial.
"It's important to first bear in mind that this was a decision on a motion to strike as opposed to a trial decision. What's really significant about that is that the plaintiff gets to continue with the case unless it can be shown that the case is plainly and obviously not going to succeed," he says.
University of Ottawa adjunct law professor Penny Collenette agrees there's hardly a grand conclusion that can be drawn on the law just yet.
"We don't know yet the implications of this decision," she says. "But what it does do is articulate a concern that we've not really seen before in a Canadian judgment."
If the case goes on to succeed, "this would mean quite a change" for Canadian companies, she says.
"They'd have to do different risk
assessments and their legal counsel would make new considerations," she adds.
Still, Brown's decision is significant, according to Collenette.
"If nothing else, it raises awareness for lawyers, for corporate counsel, and for boards of directors," she says.
"It's something that's globally been of concern for many, many years. It's refreshing to see it being articulated by a justice."
A successful prosecution in the Hudbay trial could also mean changes in how corporate and in-house counsel do their jobs, Collenette continues, noting it would suggest "an obligation to raise this human rights due diligence" with their clients.
"This would raise another area in which lawyers would have to advise on which management and boards would have to take into consideration, especially in new projects," she says.
"It's huge for new projects. This should not be looked at from just the prism of mining companies. I think all corporations that are operating overseas should take a hard look at their new projects and their supply chain management."
There's no word yet on plans to appeal the Brown decision. If the case goes to trial and a decision is reached that imposes liability on shareholders, it would be "a cause for concern for any company that carries on internationally through subsidiaries," notes Gelowitz.
"Mining companies or any company with international operations are going to want to pay attention to this case."
But, of course, a cause for concern for some is a reason to celebrate for others. Brown's decision opens the gates for more corporate accountability and puts a halt to what Collenette calls "a frantic chase to avoid responsibility."
"The outcome of the trial would be important," she says.