Toronto lawyer representing former legal assistants at Heenan Blaikie LLP in their wrongful dismissal claims against the defunct law firm says her clients are struggling to get by after their sudden termination this year.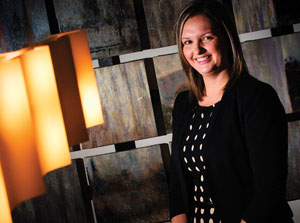 Heenan Blaikie, which began winding up operations last winter, is facing a flurry of lawsuits from former employees alleging wrongful dismissal, misrepresentation, and unpaid settlement agreements. None of the allegations have been proven in court.
"These are legal assistants who were dedicated, loyal employees serving their employer for a lengthy period of time and, through no fault of their own, they were terminated and now haven't received the compensation they were legally entitled to," says Christine Westlake, an associate at Koskie Minsky LLP who's representing two former legal assistants at Heenan Blaikie.
Westlake says her clients didn't get termination pay, continuation of group benefits, and other legal entitlements. "They're not out to get the sun, the moon, and the star," she adds.
In one of the lawsuits, a 61-year-old legal assistant alleges the law firm lied to her about its state of affairs just before its collapse. Wendy Rhodes, who's seeking $105,000 for wrongful dismissal or breach of contract, says the firm's managing partners misled her into believing her job was secure before sending her a termination letter on Valentine's Day.
Former national co-managing partner Norman Bacal "advised Rhodes that Heenan was doing well financially due to profits and high billings from December 2013," her statement of claim alleges.
Rhodes had caught wind of rumours that compared the firm to the Titanic, according to the claim.
But Bacal and Kip Daechsel, the firm's national co-managing partner at the time, assured Rhodes Heenan Blaikie was doing fine, says Westlake.
"Rhodes states that the aforementioned representations were untrue, inaccurate and/or misleading and were made negligently, without regard to their truth, or alternatively, were intentionally false," according to the statement of claim.
Rhodes relied on these assurances to her detriment, the claim continues, noting she suffered health issues just before the firm's collapse that left her without her group medical benefits.
In another lawsuit, a former patent agent at Heenan Blaikie alleges the firm owes him $800,000 in damages for wrongful dismissal for letting him go without notice.
"The defendants' misconduct is malicious, oppressive, and highhanded to a degree that offends the court's sense of decency warranting an award of punitive damages," Marcelo Sarkis' claim alleges.
Sarkis' claim also alleges that as the firm had terminated more than 200 employees during the four weeks ending Feb. 28, it had an obligation to provide 12 weeks' notice pursuant to the Employment Standards Act's mass termination provisions.
"Mr. Sarkis has diligently sought alternative employment. However, to date, he has been unable to secure replacement employment," according to the statement of claim. It noted Sarkis "has and continues to incur expenses with respect to his efforts to reemploy and earn alternative income."
When reached by
Law Times
, Sarkis declined to comment.
There was no response from Heenan Blaikie filed in the two matters. Westlake says her only communication with the defendants came from Robb Beeman, a former Heenan Blaikie lawyer and a member of the insolvency committee. She says Beeman had asked her not to take default steps against Heenan Blaikie while the respondents decided whether they'd retain counsel to defend the matter.
If Heenan Blaikie doesn't file a defence by today, Westlake says she has told Beeman she'll pursue default steps that include the option of obtaining a default judgment against the firm.
Beeman didn't respond to a request for comment.
The firm did file a defence to a former non-equity partner's claim over an unpaid settlement. Rhonda Levy says that when she left the firm in May 2013, it agreed to pay her $270,000 in bimonthly instalments.
The payments stopped in January of this year, according to Levy's statement of claim. "In accordance with the terms of the settlement agreement, the defendant continues to owe Ms. Levy $118,000, which remains unpaid."
In response, Heenan Blaikie argues the court should dismiss Levy's action with costs. "Implicit in the agreement was a term that the plaintiff would not be placed in a better position through the agreement than if she had remained with the defendant as a partner," according to the firm's statement of defence.
"Had the plaintiff remained a partner in the firm, she would not have received any income after January 2014. The firm stopped compensating all partners, both equity and non-equity, after January 2014. The plaintiff would not have been excluded from this."
Through her action, the firm suggests in its statement of defence that Levy is "seeking to put herself in a better position than other partners of the firm, none of whom has received any compensation from the firm since January 2014."
But Rhodes, the legal assistant, says the firm didn't treat everyone the same. Part of her allegations against the firm relates to "fraudulent preference." She alleges partners of the firm, including Bacal and Daechsel, "were paid out their capital in preference to her minimum entitlements pursuant to the ESA."
Rhodes' claim says that at the time of the payment of capital, Heenan Blaikie was legally bankrupt. According to her claim, that makes the payments to the partners an illegal preference under s. 95 of the Bankruptcy and Insolvency Act.
Meanwhile, a recent claim filed by Heenan Blaikie shows the firm itself is suing the African Canadian Legal Clinic for unpaid invoices. The action is seeking an order for the payment of $120,000.
"The plaintiff provided legal services to the defendant in Toronto," according to the claim, which notes invoices went out in June and December 2012.
For more, see "
A lot of angry people at Heenan
."