An upcoming misconduct hearing will send a chill throughout the province's legal defence community, says Joe Groia, a securities litigator who faces possible disbarment for bad courtroom behaviour.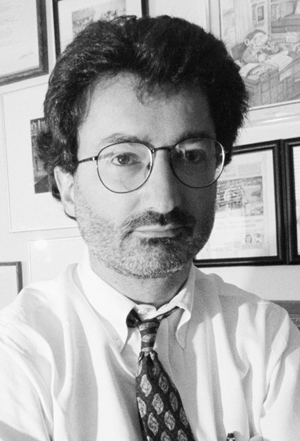 Regardless of the hearing's outcome, Groia says the Law Society of Upper Canada's decision to retroactively wade into
R. v. Felderhof
will have consequences that resonate far beyond the walls of his own Bay Street firm.
"Every defence lawyer who goes into court now representing their client, I think has to be careful," he says. "It essentially means you are fearless at your own peril."
On Nov. 18, the law society launched a professional misconduct proceeding against Groia, resurrecting the fractious debate over how to deal with rude behaviour in a trial.
"It sends a message to the community at large that we take these matters seriously," says LSUC CEO Malcolm Heins.
The move marks a deliberate effort to punish incivility more publicly in response to criticism levelled in a report released last year on complex trials, Heins adds.
In that report, former Ontario Superior Court chief justice Patrick LeSage and current Justice Michael Code identified a lack of decorum as a key contributor to trial delays.
In doing so, they said harsher penalties would help to rein in courtroom acrimony and argued that entrenched civility is necessary for trials to run smoothly.
However, others say placing formal restraints on behaviour will threaten lawyers' motivation to vigorously defend an accused.
To consider incivility as misconduct will complicate what is already the delicate balancing act defence lawyers face, says Frank Addario, outgoing president of the Criminal Lawyers' Association. "They're asked to unearth any realistic defence and they're asked to do it with energy and zeal," he says.
"There are instances when counsel crosses the line, but it's litigation, and litigation produces some tough, muscular behaviour."
After Groia earned himself a reputation for tough behaviour as a tenacious defence lawyer in white-collar cases, he represented John Felderhof, who faced insider-trading charges in the Bre-X Minerals Ltd. gold-dusting scandal.
Eventually, Groia says his fiery rhetoric during the first 70 days of that trial would be held up as the "benchmark for incivility."
He accused prosecutors for the Ontario Securities Commission of abuse of process and professional misconduct, largely over disclosure issues, and said they were trying to secure a conviction of his client "at all costs."
During the trial, the OSC moved to have Ontario Court Justice Peter Hryn replaced over claims the judge showed bias in failing to restrain Groia.
Ontario Superior Court justice Archie Campbell dismissed the application, a ruling later upheld on appeal, but judges involved found little redeemable in Groia's rhetoric.
Ontario Court of Appeal Justice Marc Rosenberg declared the lawyer's conduct to be "appallingly unrestrained and on occasion unprofessional."
Campbell denounced Groia's "rhetorical tendency to characterize as outrageous prosecutorial abuse any position with which he disagrees."
But he affirmed Groia's right to make the arguments in the first place.
"The fact that he makes his allegations with a nasty bite does not disentitle him to make them," Campbell wrote. He added that "prosecutors need thick skins."
Although Groia says his right to behave combatively was essentially upheld in both judgments, he now fears the upcoming hearing will see the judges' words used against him.
Rather than contest the reprovals, he says his approach to the review before Campbell was to argue that his behaviour was irrelevant.
"My conduct was directed towards defending Mr. Felderhof in the face of what I believed then and I believe now was prosecutorial misconduct," Groia says.
Further, the OSC cited Groia's behaviour as representing just 20 per cent of its grounds for applying for a judicial replacement and a new trial.
By the time the matter got to the appeal court, however, his conduct was virtually the only topic of discussion, he says.
The appeal drew an assembly of high-powered legal talent, including Paul Cavalluzzo on behalf of the Ontario Crown Attorneys' Association.
He argued that principles of courtroom civility should be entrenched in common law.
And he doesn't buy the argument that lawyers require absolute freedom in a courtroom to protect the right to raise rhetorical arguments.
"There's a difference between rhetoric and name-calling," Cavalluzzo says. "There are certain lines which can't be crossed; otherwise, it becomes the law of the jungle rather than an adversarial process."
Trials can only make efficient progress if counsel refrain from bickering and slinging mud, he adds.
"That's the only way reasoned and informed decisions can be made in the adjudicative process."
According to the law society, it's in the best position as an authoritative entity to reprimand incivility.
"Really, there is no other sanction authority," Heins says, noting that judges are loath to use contempt citings in all but the most egregious matters.
But that's a point on which Groia sharply disagrees.
"What jurisdiction, if any, does the law society have to regulate conduct in an open court?" he asks.
It is the trial judge who is in the best position to "take the temperature" of proceedings on any given day, Groia says.
In Felderhof, Justice Hryn did just that, Groia argues, noting that caustic language was not his exclusive domain in the trial.
Groia's lawyer at the upcoming hearing, Earl Cherniak, who is a former law society bencher, will try to put his client's conduct in the context of the trial, Groia says.
Addario says the law society does play a key role in educating counsel on acceptable conduct but is leery of any attempt to second-guess the posture of a defence lawyer in hindsight, especially when that conduct was approved by a trial judge.
However, Heins contests the assertion that the two rulings addressing Groia's conduct amounted to approval.
"I would say that is inaccurate, but that's all I'll say."
Heins wouldn't elaborate on whether the two rulings will be the subject of argument at Groia's hearing, the results of which could include penalties ranging from sanctions or suspension to revocation of his licence.
These days, judges have an additional tool at their disposal when courtroom discourse descends into incivility, one that wasn't available to Hryn.
In September, the law society announced a set of civility complaints protocols that permit a trial judge to refer counsel to the LSUC for mentoring on codes of conduct.
However, some question the effectiveness of such an approach.
"To be realistic, lawyers telling other lawyers to be nice will change absolutely nothing," says Eugene Meehan, chairman of Lang Michener LLP's Supreme Court practice group.
He says many lawyers simply prefer to take a "gunslinger" approach to litigation.