Things could get pretty awkward at Convocation if Toronto lawyer Joe Groia wins a seat at the Law Society of Upper Canada's governing table while the Ontario Court of Appeal is considering his disciplinary case.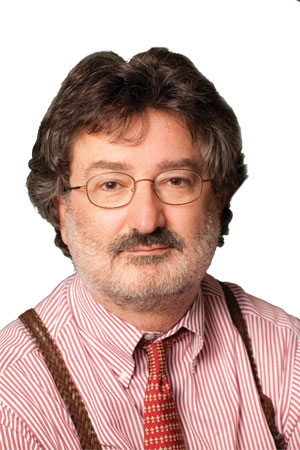 But Groia, whose candidacy in the upcoming law society bencher election came as a surprise to many, says he's not worried about that. After the Divisional Court dismissed his appeal of a law society appeal panel ruling in his misconduct case last week, he says he'll seek to further challenge the matter at the Court of Appeal.
But he has also concluded that fighting the issue in court isn't enough. "I feel very strongly about the issues in my case, I feel very strongly about how I've been treated, and I simply said, 'You know what, if I'm going to make a meaningful difference, it can't be just by standing up for these principles in the courtroom as I have been doing now for a very long time,'" he says. "It's going to be by standing up at Osgoode Hall if I'm lucky enough to be elected."
It's time for the law society to focus on issues that both the public and the profession care about, according to Groia. To him, civility isn't at the top of that list.
"I've spent most of my children's inheritance and most of my children's fortune on this case," he says.
"And I'm sure the law society has spent as much if not more. I think of how many articling jobs we could have created for this $2 or $3 million we've spent fighting about civility and I think about what does that say to the profession at a time when there are so many [other] issues."
He adds: "I'm not saying [civility] is unimportant but what I'm saying is, my goodness, is there not a more valuable contribution we could be making for lawyers . . . ?"
On his campaign web site, Groia wrote: "I've been awarded great honours and convicted of professional misconduct for how I successfully defended John Felderhof."
Groia's tone and behaviour during his defence of Felderhof, the former Bre-X Minerals Ltd. vice chairman, were, of course, the basis for the finding of professional misconduct against him. The case has prompted an ongoing discussion around what exactly constitutes incivility in the courtroom. The debate has turned into a tug of war on where to draw the line between the need to allow for zealous advocacy by fearless counsel and the importance of civilized communication between lawyers.
But Groia's bid for a seat at Convocation isn't just about civility. If elected, reforming the law society's discipline process to make it more transparent will be among his top priorities, he says.
"It's just not right that a defence lawyer is eight times more likely to be charged with incivility than a prosecutor," he says.
It's also not right, he adds, that lawyers accused of professional misconduct can't practise in other provinces under the mobility agreement. "We believe that you're innocent until proven guilty; except if you're charged by the law society, as far as the mobility agreement is concerned, you're guilty until proven innocent."
Groia says he has been unable to practise in other provinces even though his competence as a lawyer has never been an issue.
The law society, he says, needs people who will speak out against some of its practices. "I think one of the problems is that there's not enough diversity in Convocation," says Groia.
"I don't think there are enough women, I don't think there are enough minorities, and I don't think there are enough people who are prepared to speak out against the law society if they're taking a contrary position."
When it comes to last week's appeal ruling, Groia's lawyer, Earl Cherniak, says the Divisional Court's decision was inconsistent with comments by Justice Ian Nordheimer in the case.
"I would suggest that it is better that zealous advocacy be favoured over the desire for civility," wrote Nordheimer on behalf of the three-judge Divisional Court panel. "Our justice system can tolerate uncomfortable and unpleasant exchanges in the courtroom much better than we can ever tolerate a wrongful result."
Still, the court upheld the findings of professional misconduct against Groia. "On a fair reading of the appeal panel's reasons, I find that they enunciated the appropriate test, that they exhaustively reviewed the record (as they were invited to do by both parties) and that they then gave careful and fair reasoning for reaching the conclusion they did," wrote Nordheimer.
It appears the court didn't want to interfere with the law society's view of the case, according to Groia.
Cherniak says his client's run for bencher will have no effect on the civility proceedings. "I can't see that it will," he says. "I don't think the two are related except [the case] keeps Joe's name in front of the voting public."
In fact, Cherniak says Groia is a great candidate for bencher. "Joe is an excellent lawyer, he's an excellent candidate for bencher, and my own view is he has the support of a very significant part of the profession. I think he's got an excellent chance of being elected and, for my own part, I support him strongly."
Others say Convocation could use the perspective Groia would bring. "I think he'd bring a fresh voice to Convocation, which I think Convocation really needs," says Patricia Speight, a class actions lawyer at Sutts Strosberg LLP who has endorsed Groia. She says Groia's prominence in the legal profession would give him a strong voice at the law society's governing table.
In November 2013, the law society appeal panel cut Groia's suspension in half, reducing it to one month from two, but agreed with the hearing panel that the lawyer's behaviour during the Bre-X trial was out of line. It also reduced the costs award against Groia to $200,000.
For more, see "
Groia's appeal accuses LSUC of 'abuse of process
.'"
Clarification: Although Groia has not been able to practise law in other provinces through the national mobility agreement, he has nonetheless been allowed to practise in other jurisdictions through a special call in specific cases.