As the Ontario Court of Appeal gets ready to decide the fate of thousands of accident benefits claimants who are stuck in limbo as they wait for mediation at the Financial Services Commission of Ontario, there are indications FSCO is in the midst of instituting a new system to address the backlog.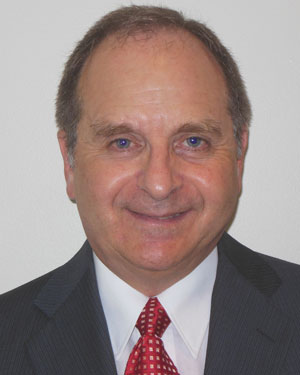 As a series of cases related to the backlog made their way to the appeal court on July 19, Stanley Pasternak, counsel for one of the interveners in the matter, suggests FSCO is looking at outsourcing its mediations to private sector mediators with the goal of handing over 2,000 files per month.
If FSCO is able to reach this goal, Pasternak says it will be able to hand off 24,000 mediations a year. A May 23 notice published on FSCO's
web site
by Tom Golfetto, executive director of the automobile insurance division, it was aiming to start assigning files to chosen service providers by early July. But last week, FSCO said it had yet to do so but it expects to have a contract in place soon.
"This whole issue might become moot," says Pasternak, who notes outsourcing could help eliminate the delays that have been causing significant frustration for the personal injury bar for some time.
The comments come as the appeal court heard appeals that may result in accident benefits applicants being able to bring civil actions or arbitrations only 60 days after filing for FSCO mediations, a scenario that has insurers worried there could be an avalanche of claims heading to courts or arbitration.
At the hearing on July 19, the appeal court heard arguments in
Cornie v. Security National
and Younis v. State Farm Mutual Automobile Insurance Co., in which justices James Sloan and Guy Di Tomaso dismissed motions to strike or stay civil actions for accident benefits.
The basis for the motions was that the plaintiffs were barred from bringing their actions as they could only do so if they sought mediation and it failed.
The lower courts found that the civil actions could proceed as mediation is deemed to fail 60 days after an application is filed with FSCO. An arbitration decision by Jeffrey Rogers came to a similar conclusion in Leone v. State Farm Mutual Automobile Insurance Co.
If the appellate court upholds the lower courts' decisions, there are doomsday predictions that thousands of accident benefits applicants who were disputing claim denials and waiting for FSCO mediations will now bring civil actions or arbitrations that could result in a flood of court matters.
When there's a dispute over accident benefits, claimants must first bring an application for a FSCO mediation before they can bring a civil action or go to arbitration.
Unlike the mediations in tort cases, which are half-day or full-day in-person proceedings with mediation briefs prepared in advance, FSCO mediations are often quick and usually take place over the phone.
With thousands of mediations stuck in FSCO's backlog, many claimants are trapped in limbo waiting for a mediation that may take a year or more.
According to FSCO's web site, at the end of 2007, there were 4,745 cases that remained open with mediation not completed. That number increased drastically and, by the end of 2011, almost 36,000 cases were still open. The average wait time for mediation skyrocketed to 357 days in 2011 from 101 days in 2007.
"You have 36,000 mediations potentially coming into court and the arbitration system," says Catherine Korte, counsel for one of the insurers.
Korte notes FSCO mediations had a 75-per-cent success rate in settling claims. Consequently, 27,000 cases that would have settled at FSCO will now have legal fees attached to them.
Steven Rastin, counsel for intervener the Ontario Trial Lawyers Association, disagreed at the appeal hearing with the notion that the floodgates would open. Rather, Rastin noted that accident benefits applicants have a choice on whether to proceed to court or arbitration or wait for the mediation.
"A lot of parties will keep going with the [FSCO] system as it is."
"The floodgate argument has no merit because it won't happen," says Pasternak, also counsel for the OTLA and a member of its board.
"Nothing could be more exaggerated and fictitious."
He adds: "In my opinion, many injured people in Ontario have continued to wait and will continue to wait." Pasternak also says many injured people will find it uneconomical or financially impossible to sue their insurer.
"If the prejudice is to a victim who is entitled to consumer protection, compared to a sophisticated insurance company, then the answer is quite clear," says Ian Britto, an articling student with Morell Kelly Professional Corp, the law firm representing four of the respondents on the appeal at the initiative of senior partners Bruce Kelly and Lisa Morell Kelly.
"It doesn't matter what the floodgate is. Any limit to accident benefits is going to be justice denied."
Pasternak says the problem of getting mediations completed within 60 days of the application being filed has been happening for 20 years. He notes FSCO established a policy early on as to when it started to count the 60 days.
Because FSCO couldn't get mediations done in a timely fashion, Pasternak says it took the position that the 60-day period started to run from the time the file was assigned to a mediator.
While the obvious remedy would be to hire more people to address the backlog, the Ontario government put a hiring freeze on civil servants a few years ago.
With accident benefits disputes taking a year to complete mediation, the effect of the long wait can be devastating to claimants, lawyers say.
Many disputes over accident benefits are for small amounts, including income replacement, attendant care, and housekeeping assistance, as well as treatment such as physiotherapy.
Pasternak notes that if the insurer has denied benefits and the mediation is not for a number of months, by the time the applicant gets to the mediator's table, the request for treatment may be irrelevant. "Most treatment needs to be delivered in a timely fashion after your accident or it's useless."
In addition to delays in treatment, there are concerns applicants may accept lower settlements than their claim is worth.
Pasternak says financial pressures may result in applicants settling their cases for 30 cents on the dollar. He says a lot of people feel this benefits the insurance industry.
He adds that when people have to wait 12 months or more, "they may be in such financial hardship that they may be coerced to enter into an unfavourable or inequitable settlement simply because of the passage of time and not because of the merits of the dispute."
But John Craig, counsel for intervener the Insurance Bureau of Canada, said at the hearing that he wanted to dispel the concern that the mediation delay benefits the insurance industry. Craig said the mediation backlog is a tremendous concern to the insurance industry and it creates uncertainty.
Harry Brown, whose firm represents one of the appellants, disagrees that the insurance industry profits from the backlog. He says that under the accident benefits regime prior to Sept. 1, 2010, two-per-cent interest accumulates on claims each month.
The result is that the longer it takes to settle a claim, the more the insurer will pay in interest.
Another argument at the appeal was that FSCO wasn't notifying insurers when a mediation application was filed.
In the Leone decision, the arbitrator pointed out that State Farm had noted FSCO didn't send a copy of the mediation application to the insurer until it had appointed a mediator.
Consequently, if the appellate court finds the 60-day period begins to run when the mediation application is filed, insurers may not know applicants are disputing their benefits until they receive a statement of claim.
The appellate court reserved its decision with no indication as to when it will release a ruling. FSCO declined to comment on the case as it's under reserve.
For background information, see "
FSCO in hot water over mediation delay.
"
To answer this week's poll question on this issue, see the
Law Times
homepage.