The Substitute Decisions Act sets the frameworkfor dealing with one's capacity to make decisions about either property orpersonal care and also governs what happens if a person is incapable.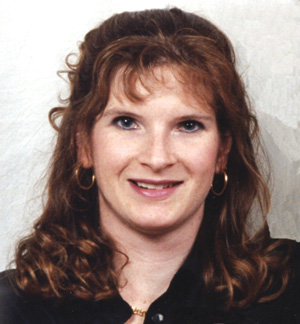 Nowadays many clients know the importance of having a will, a power of attorney, and living wills, says Suzana Popovic-Montag, a partner in the Toronto firm Hull & Hull, which specializes in trust, estate, and capacity litigation.
"While there is definitely an awareness, it's still a matter for us as lawyers to educate our clients about the effects of these documents. We need to take this education to an extra level so that the client really understands the consequences of appointing someone. They need to understand what could actually transpire if they are not mentally capable of handling their own affairs, whether it's their property or their health."
Obviously, says Popovic-Montag, drafting a power of attorney is a very serious delegation. There's tremendous authority being vested in someone on behalf of your client, authority that could be misused or abused.
Given this scenario, what we're seeing as lawyers drafting these documents is a real caution in the bar itself," suggests Popovic-Montag. "The reason is that whether or not your client, as the grantor of the power of attorney, has capacity can be a difficult legal question to answer when challenging or defending an existing power of attorney.
"For us, as lawyers, generally the expectation is almost a standard of perfection. Solicitor negligence cases impose a high standard across the board. You want to ensure you have personal protection as a lawyer, while at the same time you want to see your client's wishes upheld and not overturned."
She refers to the recent Ontario Superior Court decision Fareed v Wood, which "illustrates a situation wherein the court found a long-time solicitor, who was also appointed an attorney for property, negligent and in breach of his fiduciary duties both as attorney and solicitor. The case is also noteworthy in that it suggests that an attorney has full responsibility for a grantor's financial affairs as soon as he or she starts to act as such, notwithstanding that the grantor herself 'gifted' away most of her estate during her lifetime while she was most likely capable."
There is a particular sensitivity lawyers must use as they draft these documents.
"We're not trained as doctors or psychiatrists. The issues around capacity are really very emotional and they can be very expensive and litigious," says Popovic-Montag.
She says she documents her conversations with clients and protects herself as best she can.
"Whenever I have an elderly client who wants a new will or power of attorney, I will consider a possibility of having a capacity assessment done. This protects me as a lawyer and also helps uphold the client's will if it is later challenged. The assessment offers proof of the client's capacity to make decisions at the time the will was done."
Caution appears to be spreading throughout the trusts and estates bar.
"I've heard that some lawyers are actually videotaping clients about their wishes for their wills. I haven't heard of lawyers doing this for power of attorney," she adds.
Popovic-Montag feels videotaping could prove to be a double-edged sword.
"If there later is an issue about capacity, the tape could be used by both sides in the dispute," she contends. "Elderly people can have both good and bad days in terms of their capacity."
Another caution concerns issues of confidentiality, she adds.
"When we draft wills, we know that privileges of solicitor-client survive death, but when taking instructions for power of attorney, the instructions may themselves be covered by some cloak of confidentiality.
"For example, it's anticipated that a will ultimately will be a public document, yet similarly with a power of attorney, we want to be careful to keep in mind issues of confidentiality."
Mary Louise Dickson agrees that more clients are giving instructions as to what they want should they not be able to speak for themselves. "The difficulty is that, with the power of attorney for personal care, the medical field is advancing so rapidly.
"We used to see these documents regularly refer to 'no heroic measures'," says Dickson, a partner at Dickson MacGregor Appell LLP in Toronto, whose practice focuses on estate planning and charities.
"But what used to be seen as heroic measures may today be much more routine. The problem is that the attorney is put in a very difficult situation trying to determine what the person meant by heroic measures."
Also, with regard to capacity, in today's medical world a person could be incapable and in a critical state, then be stabilized and be capable again.
"The onus is on us as lawyers to really explain all these scenarios to our clients. We need to get it across to our clients that the key is to appoint someone they trust and keep them up to date with their current wishes. Also, to suggest to clients that they consider where the attorney lives. Clients need to have an attorney who is available, who has ready access to an institution the client is likely to be in, whose values accord with their values and is likely to be there when the client needs them."
Dickson suggests that lawyers also need to explore the sensitivities of the disabled.
"The disabled feel very vulnerable when it comes to the healthcare system," she says. "They feel the medical system does not value their lives as much as the non-disabled. They are concerned they may not be treated as aggressively and it's therefore very important for the disabled to appoint a substitute decision maker who will advocate for them.
"Actually, I think this advice really applies to all clients. We need to suggest to clients that 'if you are not able to advocate for yourself, you need a strong-willed person who will make the proper decision. The decision may be not to treat and to let you go, but the attorney needs to be in your corner when you can't advocate for yourself.' I think this is a very important message to impart to our clients."