Counsel for a lawyer at the centre of a pay dispute with Aird & Berlis LLP says he's disappointed the Ontario Court of Appeal has ruled law firms have no duty to warn partners about a prospective change in their compensation structure.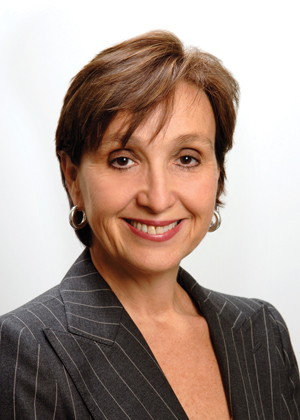 The comments come after the appeal court's decision last week in
Springer v. Aird & Berlis LLP
that ruled against former partner Harold Springer's bid for greater compensation.
Last year, Ontario Superior Court Justice Frank Newbould
(see "Firm wins bonus battle")
awarded Aird & Berlis nearly $500,000 in costs in rejecting Springer's claims, an amount that goes up by $30,000 as a result of the latest judgment by appeal court justices Robert Sharpe, Eleanore Cronk, and Jean MacFarland.
Springer's appeal of Newbould's ruling relied "on undertakings by the firm's executive committee that the managing partner would meet with each partner to review that partner's likely level of income under the new compensation system," last week's judgment noted.
The judges, however, disagreed that such a scenario created a fiduciary duty. "We do not agree that these undertakings gave rise to a fiduciary duty," they wrote. "It is well-established that not every statement or act made or done in the context of a fiduciary relationship gives rise to a fiduciary duty.
Further, not every legal claim arising out of a fiduciary relationship will give rise to a claim for breach of fiduciary duty. . . . In our view, the statements or undertakings relied on by the appellant amounted to nothing more than ordinary administrative steps taken by the firm's executive committee in the management of the partnership."
Thomas Dunne, the Gowling Lafleur Henderson LLP lawyer who represented Springer, notes that "I'm disappointed and my client is disappointed," adding he feels the case raised a key concern for the legal profession.
"I also think this issue of owing a duty to warn your partners is an important issue for all law firms or professional associations in Canada," Dunne tells Law Times. "And for the court to say, as they did, that this was not a duty that needed to be fulfilled, is disappointing."
The dispute dates back to 2002, when Springer left the firm. That year, Aird & Berlis introduced a new compensation system that would reduce Springer's pay, the appeal court judges noted.
But in launching his original claim, Springer argued he should have received more money through the firm's compensation scheme based on his performance. In January 1999, he received 185 partnership units and 65 bonus units for "extraordinary results," Newbould noted in his judgment.
In January 2000, Springer received 225 normal units and 200 bonus units, each worth $2,600. In January 2001, he got 400 normal units, each worth $2,895, and a cash bonus of $560,000. But in January 2002, he received 175 normal units and on the same day advised the firm he was leaving. Springer felt he deserved 100 more units in 2001 and 325 more in 2002.
In the meantime, Springer had previously urged the firm's executive committee to award him more partnership units to make him on par with partner Jack Bernstein, an international tax expert recognized as the firm's top rainmaker who received the most partnership units.
Springer claimed as well that Aird & Berlis' former managing partner had promised him he would do well under the new compensation arrangement, the appeal court judges noted.
"The appellant testified that he met with the firm's managing partner (who died shortly before the appellant commenced this action) in February 2001, shortly after the units allocation for 2001 was announced," the judges wrote.
"The appellant testified that the managing partner indicated her wish to conduct a formal interview with him, as contemplated by the memorandum that had been sent to all partners in that regard, to explain to him where he would 'fit' in the new compensation system. The appellant claimed that the managing partner told him that he would fit at the highest level under the new system."
For his part, Springer claimed that had he known of his pay cut in advance, he would have withdrawn from the partnership earlier and received a higher payout based on his 2001 allocation, the appeal court judges pointed out.
Nevertheless, the appeal court ruled that even if Aird & Berlis owed Springer a fiduciary duty in this case, there was evidence that he knew of the eventual pay cut anyway. "The changes in the method of allocation of partnership units among partners were well-publicized and well-known to the appellant well in advance of the actual allocation made for 2002," they wrote.
"The trial judge found that on a plain reading of the documents relating to the new compensation system, it would have been apparent, given the nature of the appellant's practice and his contribution to the firm, that his income would be substantially reduced under the new system."
The judges added: "Accordingly, we are satisfied that there was a basis in the evidence for the trial judge to conclude that the appellant was aware that his partnership compensation would likely decrease in 2002. It follows that even if there was a fiduciary duty as asserted by the appellant, and even if that fiduciary duty was breached by the respondent, it did not cause any loss to the appellant."
Linda Rothstein, the Paliare Roland Rosenberg Rothstein LLP managing partner who represented Aird & Berlis, tells Law Times: "My client is very pleased with the court's decision and the end of this unfortunate episode in the firm's business."
She adds the ruling fits with existing jurisprudence. "The Court of Appeal is saying that in these circumstances, there was no fiduciary duty to advise or warn a partner about what their prospective units may be. I don't think it's new law. It's completely consistent with what the Court of Appeal and the Supreme Court of Canada have been saying about fiduciary duties."
Dunne, however, says an appeal to the Supreme Court is possible. "Well, it's certainly an option. Whether we proceed, and we have 60 days to decide that, is really a decision to be made by my client upon reflection. But the Supreme Court of Canada in Galambos [v. Perez] has shown that it is interested in the area of fiduciary duties and law firms."
The Law Society of Upper Canada lists Springer as a non-practising lawyer. He was called to the Ontario bar in April 1986 and worked at the Outerbridge firm until November 1998, according to Newbould's trial decision. He moved on to Aird & Berlis, where he specialized in insolvency litigation and restructuring.
He became a partner in January 1990, which he remained until leaving in 2002 to run a startup private equity restructuring company.
---
- With files from Michael McKiernan