A bill to amend the federal Canada Business Corporations Act has seen a number of amendments in the Senate that could affect how directors are voted on and around targets for diversity on boards.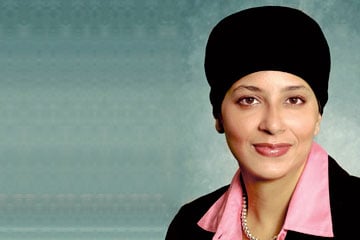 A bill to amend the federal Canada Business Corporations Act has seen a number of amendments in the Senate that could affect how directors are voted on and around targets for diversity on boards.
Lawyers say the amendments around voting for directors are a positive step, but some worry that the additional diversity reporting for corporations could have unintended consequences.
As the bill goes through the report stage in the Senate, a group of senators voiced plans to support an amendment that would strengthen the diversity reporting requirements in the bill to include voluntary targets for diversity, rather than just a diversity policy within the "comply or explain" framework that the original bill proposes.
"If passed as proposed, [these amendments] would require companies to consider what is the appropriate level of diversity that should be reflected and time frames within which it is attainable, and adopt those targets accordingly," says Ramandeep Grewal, partner with Stikeman Elliott LLP in Toronto.
Grewal notes that the proposals contain a one-year transition to allow companies to make these determinations and that they refer to diversity in terms of "designated groups," which indicates that the Senate is leaving it to the regulations to define whether this refers to gender diversity or diversity on a broader basis.
"We don't want to be overly prescriptive to corporations — we're not talking about quotas. We're saying having a diversity policy in and of itself doesn't move the benchmark," says Independent Senator Ratna Omidvar, a diversity expert, who is part of the group.
Omidvar says the proposed amendment will provide some muscle to the existing provisions by having corporations look at their industry and develop voluntary targets for board diversity that make sense within their context.
It also would have the federal director of Corporations Canada aggregate the reported information to create an annual report to Parliament on the state of diversity on boards.
"The legislation is a tap — our [amendment] is a nudge in the right direction," says Omidvar.
Because the change affects only those companies regulated under the CBCA, there is the potential for unintended consequences, as opposed to those regulated under other legislation, which may be provincial.
"One of the issues I have with it is that it exacerbates the checkerboard approach that we have to regulation in Canada," says Carol Hansell, senior partner of Hansell LLP in Toronto.
"It's legitimate to ask if it's already in securities legislation; why are you also putting it in the CBCA?"
Hansell says that, while everyone is in favour of enhanced diversity, gender and otherwise, she worries about jurisdictional arbitrage — that it may incentivize some companies to register in jurisdictions with fewer reporting requirements.
One example is how federal and Ontario rules require that 25 per cent of directors be resident Canadians, while British Columbia's rules don't require that, meaning some companies would rather register in B.C.
"The same thing will happen if you put extra requirements for public companies in the CBCA that is not in other corporate statutes. Then, I think people say that maybe the CBCA isn't the right choice for me," says Hansell.
Another set of amendments passed by the Senate Standing Committee on Banking, Trade and Commerce largely affects the rules around majority voting policies. Currently, rules developed by the Toronto Stock Exchange require that directors resign if they are not voted in with support of more than 50 per cent of the vote.
There is no ability to vote against a director — there is only the ability to vote for the director or withhold the vote.
"Because of that gap, the market had developed a solution through the TSX rules that wasn't a legislative solution but rather a policy solution," says Grewal.
"This bill attempts to address that."
While the bill as drafted would see that a director who did not get a majority be forced to resign, the amendment proposes a 90-day grace period to give companies more time to transition.
Grewal says the original reason the vote-for-or-withhold framework was initially developed was to address the potential where giving the ability to vote down a director could create an impossible situation where a board could not be voted in, and that the TSX rules have worked quite well.
"I would describe the grace period amendment as one which was agreed to by individuals who took a very significant role in the submissions that were made, both to the government as well as to the Senate committee," says Independent Senator Howard Wetston, who sponsored the bill in the Senate and moved the amendments that were adopted in committee.
Wetston is the former chairman of the Ontario Securities Commission, as well as counsel with Goodmans LLP in Toronto.
"On balance, the grace period was seen as a positive amendment and one that I think was agreed to by all stakeholders," says Wetston.
He says he is confident the government will agree to these amendments if they are adopted by the Senate at report stage debate. Navdeep Bains, minister of Innovation, Science and Economic Development, has indicated that he would support those amendments.
"We heard from stakeholders on the need to adopt these amendments and we agreed with them," says spokeswoman Mallory Clyne.
"We believe these amendments improve the bill."
"The 90 days is a more reasonable period of time," says Grewal, noting that she has dealt with a situation like this in her practice under the TSX rules. "It was up to the company to enforce it because it wasn't a legislative requirement."
Grewal says that when directors had a majority of votes withheld against them but they were on a certain committee, fulfilled an independence requirement or had a particular expertise that was not easily replaceable, it was common for boards to not accept the resignation but to take the time until the next annual general meeting to transition or look for alternatives.
"They would have to put out a press release to say why they haven't accepted [the resignation]," says Matthew Merkley, partner with Blake Cassels & Graydon LLP in Toronto.
Merkley says the legislative change would introduce the concept of voting against a director, taking away the discretionary aspect of accepting a resignation.
Merkley adds that there haven't been many majority voting policies that have had a director not get sufficient votes.
"Issuers may need to increase their outreach process and involve lawyers in that process as well," he says.
"In my experience, while it was not tenable to immediately see a director resign, it was seen as a signal from shareholders and for the board to inform themselves of this for the next meeting to start to look for a replacement or to address whatever the issue was," says Grewal.