The Court of Appeal has ruled that Ontario's courts should enforce arbitration agreements where possible, especially when dealing with broad arbitration clauses.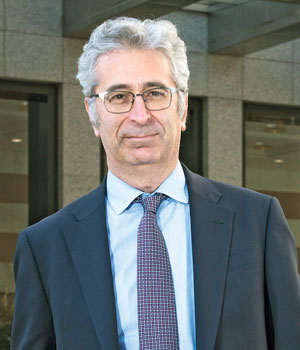 In
Haas v. Gunasekaram
, the court overturned an Ontario Superior Court judge's refusal to stay an action in a dispute over a shareholder's agreement.
In the decision, Court of Appeal Justice Peter Lauwers said the motion judge's approach was in error.
"The law favours giving effect to arbitration agreements," Lauwers wrote in the decision. "This is evident in both legislation and in jurisprudence."
Some lawyers say the Court of Appeal decision brings clarity to this area of the law and that it confirms Ontario is a an arbitration-friendly jurisdiction.
Robert Wisner, of McMillan LLP, says the court of appeal decision helps bring certainty to the scope and enforceability of arbitration clauses in shareholder agreements.
"Courts shouldn't be looking to draw fussy distinctions . . . between claims going to arbitration and those that don't go to arbitration. They should just adopt a common sense approach," he says.
In
Haas
, the respondent and plaintiff, Andreas Haas, entered a shareholders' agreement with the three defendants and invested $200,000 in a Toronto restaurant, which failed.
Haas then filed a lawsuit saying the three defendants — Danushan Gunasekaram, Luca Viscardi and Shenlu Feng — had induced him into the shareholder's agreement through fraudulent misrepresentations.
He claimed misrepresentation, breach of fiduciary duty and oppressive behaviour.
The defendants filed a motion to have the action stayed under s. 7 of the Arbitration Act so that it would proceed through arbitration, as there was an arbitration agreement in the shareholder's agreement.
But the motion judge, Ontario Superior Court Justice Suhail Akhtar, refused to stay the action, taking what he called a "pith and substance" approach to the dispute.
"The bulk of Haas' claims fall outside the arbitration clause," Akhtar wrote in his decision.
"It makes little sense to order a partial stay referring the minority of the allegations to arbitration but permitting the rest to continue as an action particularly when each case would be founded on the same factual matrix."
Michael Osborne, a lawyer with Affleck Greene McMurtry LLP, says he found Akhtar's decision surprising.
"There's law now in Ontario that says an oppression claim can be arbitrated," says Osborne, who was not involved in the case.
"There's very little now that cannot be subjected to an arbitration."
The Court of Appeal found Akhtar's approach was in error as he assumed that tort claims fell outside of the scope of the arbitration agreement.
The Court of Appeal found Akhtar was wrong to refuse to stay the entire action because of parts of it.
"It helpfully said you shouldn't just allow the whole arbitration clause to fall away just because part of it might need to be dealt with in litigation," Wisner says of the decision.
David Alderson, one of the lawyers representing Haas, says the Court of Appeal decision, however, will force the parties to proceed in two forums — in arbitration and court — which he says could lead to increases in cost, complexity and delays.
"The decision in this case results in a situation that does frustrate the access to justice policy objectives," says Alderson, who is counsel at Gilbertson Davis LLP.
The court said Akhtar also erred by assuming that a fraud claim spoils an arbitration agreement and by "failing to advert the law's policy of enforcing arbitration agreements."
Raffaele Sparano, who represented the appellants, says if parties agree to arbitration, they should be kept to their agreement, especially in situations with broad clauses, like that in the shareholder agreement in question.
"If you have an arbitration agreement that's broad in scope, you go through arbitration or let the arbitrator decide," says Sparano, who is a lawyer at Solmon Rothbart Goodman LLP.
In its decision, the Court of Appeal set out a framework of five steps to determine whether stay should be granted in such matters. These included whether there was an arbitration agreement, the scope of the agreement, the subject matter of the dispute, whether the dispute falls in the scope and whether there are grounds for refusal of stay.
Max Shapiro, of Blake Cassels & Graydon LLP, says the decision helps bring clarity to this area of the law.
"Before, there wasn't so much a clear test but general principles that were applied to certain cases and not others," says Shapiro, who was not involved in the case.
"This decision has the effect of distilling those principles into one handy test."
Alderson and Andrew Ottaway, the lawyers representing Haas, say they are seeking instructions to apply for leave to the Supreme Court of Canada.
Ottaway says the Court of Appeal's decision is forcing Haas to litigate on two different fronts, which could impact timely and affordable access to justice.
"It's all well and good that the Court of Appeal wants to promote arbitration, but I think what we're saying is well that should also be considered alongside the equally or more important goal of access to justice," Ottaway says.