Self-employed lawyers can look forward to Jan. 1, 2011, when the federal government will begin payments under amendments to the Employment Insurance Act dealing with parental, sick, and compassionate-care leave.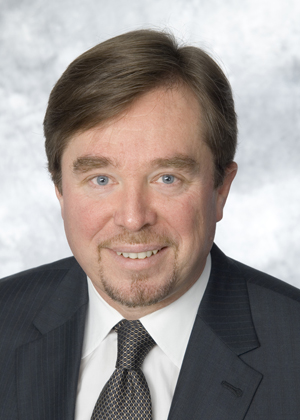 By combining these benefits with other special programs for sole and small-firm practitioners, lawyers will have more financial security.
The provisions in the revised legislation mirror the language for existing benefits so that, like salaried employees, self-employed people will receive a maximum of 15 weeks of maternity benefits, which can begin eight weeks prior to the due date.
Thirty-five weeks of parental or adoption leave are available, along with fifteen weeks of sickness benefits and a maximum of six weeks for compassionate care. As with salaried employees, self-employed applicants will receive 55 per cent of their average insured earnings.
David Deluzio, a labour and employment lawyer based in Windsor, Ont., applauds the benefit change. "I'm sure there's a need for it," he says. "From my own personal experience as a sole practitioner, taking time off has always been a real problem.
Even in larger firms, whether you're looking at the law firm or the lawyer-employee, it's a problem. It's the nature of legal practice and maybe of other professions. The relationship is very personal and long-term."
The legislation includes a definition of a self-employed person as an individual engaged in a business or someone who is employed by a corporation in which that person controls more than 40 per cent of the voting shares.
A business is defined as "a profession, calling, trade, manufacture or undertaking of any kind" that doesn't include an office or employment.
To be eligible for benefits, the self-employed person must have earned a minimum of $6,000 in income from self-employment in the previous calendar year. People can voluntarily opt into the program and also opt out at the end of the year if they haven't made a claim.
Once they've received benefits, they must continue to pay.
The program starts in January, but applicants must pay premiums for a year, at the same rate as salaried employees, before they can make a claim. Until then, lawyers don't have the same rights as the average worker to things like paternity and maternity leave.
"We are like the shoemaker who has no shoes," says Deluzio.
"We defend the rights of other people but have none ourselves. When women want to have a family, they have to rethink their whole legal career.
Many purposefully find employment in a government department or a corporation so they can get the maternity benefits. It's unnatural as compared to the population as a whole to have to do that."
In the past, the cost of being away for nine months made taking leave prohibitive for many, but as more women become lawyers, everyone has had to adjust. "The legal profession has learned to adapt slowly to the needs of young lawyers in their 20s, 30s, and 40s who have young families," Deluzio notes.
The wish to see more female lawyers remain in private practice has spawned a number of programs at the Law Society of Upper Canada in recent years, particularly in light of recommendations from the report on retaining women in private practice.
In 2009, it kicked off the parental-leave assistance program, which provides $750 per week for 12 weeks. LSUC Bencher Tom Conway says the project has been getting good feedback as young associates at a number of smaller firms take advantage of it.
The pilot project was meant to continue for three years, but it's uncertain whether it will once the employment insurance amendments come into effect. Conway notes the federal government announced the change without warning.
"The law society is considering the long-term impact of Bill C-56 on the parental-leave assistance program," he says. "It was based on the assumption that there was no access to a benefit program for sole practitioners or self-employed lawyers.
That was the premise, so eligibility is based on the requirement that applicants are not entitled to parental-leave benefits from any other source."
The parental-leave assistance program is a benefit of membership in the law society, whereas the government scheme requires lawyers to pay EI premiums.
"The issue for someone with the option to take the new benefits from the federal government is whether to commit for the long term," Conway says. "It's in for a penny, in for a pound. They will be paying for the rest of their career. If a lawyer is at a relatively young stage of his or her career, that's a big commitment."
Conway says the LSUC is trying to understand the requirements better so Convocation can make a decision on whether to tweak its program or change it completely. Also under review is the law society's locum registry that's meant to complement the parental-leave assistance program. Conway admits that venture has proved challenging.
"There is a list of about 60 people who are interested in taking over someone's practice in the short term, but that interest has not been reciprocated by people who are taking time off. Intuitively, I'd say the reason is that it's hard to leave your practice in the hands of a stranger.
People find more informal ways of doing that - using other people in the firm or the community or just not taking time off at all. The law society is in the process of retooling and rebranding the registry in terms of a resource to access a contract lawyer."
Another family-friendly issue under scrutiny as part of the Justicia project is the concept of flexible time.
"There have been a series of managing partner summits in and outside Toronto that bring together the leadership of the participating law firms to talk about policies and big issues," Conway tells Law Times.
"Right now the focus is how to make flex-time operate on a basis that makes financial sense to firms."