The value of commercial real estate, such as a shopping centre or an office tower, is to a large degree determined by the value of the leases in the buildings and spaces comprising the property.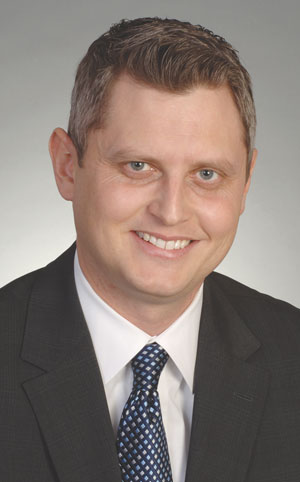 "The purchase price is usually calculated based on a capitalization rate applied to the net cash flow for the property, and the leases are the main source. In fact, they are often the only significant source of revenue for the property," says Dennis Daoust of Daoust Vukovich LLP, a Toronto boutique that specializes in property leasing.
See the list of the top-ranked property leasing lawyers in Canada here.

No surprise then that a purchaser would have a great deal of interest in reviewing the leases that run with a property. What is surprising is clients' unfamiliarity with some of the issues.

"Leasing due diligence has been around a long time, but it's striking how often you come across certain important issues that don't jump out at clients," says John Hutmacher of Blake Cassels & Graydon LLP's Toronto office.

Hutmacher calls them "gut check" issues.
"Everybody in the field understands these issues once someone points them out," he says. "But the difficulty is that clients frequently do the due diligence themselves, so there may not be anyone around to do that."

Some issues are missed because they're so obvious. Take the completeness of the lease documentation, for example.
"Landlords don't always have their lease records intact," Hutmacher says. "There may be missing pages or unsigned or missing amendments and extension agreements."

Purchasers can deal with this by making further inquiries of the vendor. They should also ensure that estoppel certificates signed by tenants match the information in the leases.

"If the purchaser waits until after the due-diligence date or the closing date to investigate gaps or discrepancies in lease documentation, it will likely be too late to do anything about it," Hutmacher says.

Outstanding tenant inducements, such as unexpired free rent, rent abatement periods, payments of leasehold-improvement allowances and completion of outstanding landlord's work can all prove problematic.
"Again, if any of these run beyond the closing date, the purchaser may be responsible for the obligations," Hutmacher says.

Operating costs are a special problem.
"There are no longer any typical definitions of operating costs," Hutmacher says. "So it's important that what the purchaser thinks is recoverable from the tenants is actually recoverable, especially costs of capital repairs and replacements."

Operating costs' definitions are also relevant to management fees, which are usually calculated as a percentage of operating costs.
Similarly, exclusive-use provisions can be tricky in a world where even drugstores have become multi-purpose shopping destinations.

"You've really got to be careful not to paint yourself into a corner, in light of all the cross-selling that goes on these days," Hutmacher says.

Hutmacher recommends that purchasers identify all tenants with restrictive covenants and canvass their business activities to ensure there are no conflicts. This type of investigation will also shed light on what future leasing opportunities are possible.

And believe it or not, landlords have been known to grant more rights than they have to give. By way of example, the total number of parking spaces allocated may exceed the available spaces.
"This type of thing may never pose a problem in practice - say if you're dealing with a large shopping centre parking lot," Hutmacher says. "But if you don't identify the problem, you'll be stuck with it."

Purchasers should also watch out for tenants who have first-refusal purchase rights, and be sure to obtain waivers where appropriate. Even if the tenant waives rights for the transaction at hand, the purchaser will want to take a hard look at the terms of these rights to see whether there are ongoing aspects that can affect the property's future value and marketability.

"Go dark" provisions,
allowing tenants to cease operations while continuing to pay rent, are also a concern.
"In a retail setting, 'dark' premises reflect poorly on the project as a vibrant operating location," Hutmacher says.

Purchasers should also check to see what measure of control they will have at the end of the lease regarding tenants' obligation to return premises to base-building condition. Which is not to say that it's always in the landlord's interest to have the tenant do so.

"If the tenant has expended significant resources in rendering premises operative, the landlord might wish to limit the tenant's ability to remove leasehold improvements without consent," Hutmacher says. "This may leave things in better shape for new tenants."

Similarly, it's important to keep an eye out for early termination rights.
But, as Daoust points out, leases aren't the only documentation that should be included in purchasers' due diligence.

"A purchaser or a lender needs to examine audited operating statements for the property for the most recent fiscal year and as many prior years as feasible," he says. "Purchasers should also review the current budget, and variances therefrom."

Unfortunately, net cash flow, even as verified by audited statements, is not always a reliable indicator of a property's income stream.

"There is generally a risk that revenue, though accurately reported for each particular period, is not supported by the provision of the leases from which it is derived," Daoust notes.
This puts leases in play again. For example, purchasers must ensure that rent roll accurately reflects lease provisions regarding measurement of leased premises, and that cost recoveries reflected in the rent roll also correspond with the leases.

"It's not unusual to encounter large claims by a tenant particularly if they retain lease audit firms," Daoust says. "Such audits may disclose that the rent roll amounts contemplate the recovery of items that on a careful reading of the leases are not recoverable. This can happen when tenants have negotiated changes to the lease definition of operating costs."

After all, the whole purpose of due diligence is to take the surprise out of the equation.