Divisional Court decision has opened up a way to weed out vexatious litigants in the statutory courts and tribunals, but lawyers say a lot more needs to be done.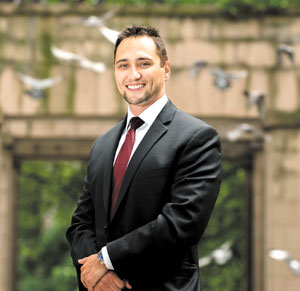 In
Monga v. Chowbay and Tulshi, 2016
, Justice Julie Thorburn dismissed a tenant, appealing a tribunal decision, as a vexatious litigant.
"I find that the appeal is manifestly devoid of merit and should therefore be quashed," she wrote in her decision.
"The tenants are vexatious litigants who must obtain leave of this court before filing additional materials regarding this matter," she added.
The Landlord and Tenant Board tribunal, where the original decision was made, and statutory courts, such as the Small Claims Court, do not have the power to make such determinations.
Jordan Donich, a Toronto lawyer who works on landlord and tenant issues, says one of the big causes of vexatious litigants in the Tenant and Landlord Board are the low-cost consequences tenants face.
Vexatious landlords can easily be deterred by rent abatement tenants can be granted.
"There is not the same financial deterrent for a tenant acting in bad faith, however," Donich says. The cap of how much tribunals can give to a tenant in fines is set at just $700.
"This creates a situation where the tenant really has nothing to lose and everything to gain by unnecessarily prolonging litigation," he says.
"The longer things continue, the more free rent they may enjoy, which far outweighs any potential cost consequences at the tribunal. If the costs consequences were raised, a vexatious tenant may think twice before acting."
In Monga, two tenants had stopped paying rent for more than a year before the landlord asked them to vacate his property in May 2015, according to Thorburn's decision. They were then able to avoid eviction by manipulating the appeals process.
Thorburn's ruling may be a good first step in ridding the lower courts of vexatious litigants, but more needs to be done to fix the legislation that allows for abuses to continue in the Landlord and Tenant Board, legal professionals say.
Nicole Godfrey, a lawyer with Forbes Chochla LLP who represented the landlord on this case, said the decision is important, but its impact can only go so far because of legislative barriers.
"While we are creating positive precedents for other cases going forward, changes need to be made to the legislation in order to further reduce the undue delays caused by tenants who are working the system without legitimate grounds," she said, in an e-mail.
"As it stands, landlords are required to overcome significant hurdles to obtain resolutions when unmeritorious appeals have been launched."
This can be particularly costly for landlords because of legal fees in addition to any unpaid rent that they are owed, she said.
Tenants looking to avoid eviction have found ways to manipulate the appeals process in the Landlord and Tenant Board through a loophole in the Residential Tenancies Act, paralegal Fredrick Goodman says.
"People continue to play the card and it really results in terrible abuses — so much so that tenants can live rent-free for extended periods of time by filing meritless, frivolous appeals," Goodman says, who did not act in the case.
When the tenants in
Monga
refused to move out, the landlord applied to have them evicted in September of that year.
The tenants filed a request to extend the deadline and then filed multiple appeals to get the eviction stayed.
"Unfortunately, they spent too much time living rent-free and the fact is there is only so much time that you can run with the rope before you end up hanging yourself with it and it looks like eventually they did do that," says paralegal James Bush, who did not act in the case.
"Unfortunately, it has to take people taking things to higher courts to get these remedies, but it doesn't happen easy and it doesn't happen cheap."
In a similar Divisional Court case,
D'Amico v. Hitti, 2012
, Justice Ted Matlow complained about the growing number of tenants trying to abuse the appeals system so that they could stay in their residences rent-free.
"My recent experience sitting as a single judge of this court to hear motions has convinced me that there is a growing practice by unscrupulous residential tenants to manipulate the law improperly, and often dishonestly, to enable them to remain in their rented premises for long periods of time without having to pay rent to their landlords," he said in his decision.
"It is practice that imposes an unfair hardship on landlords and reflects badly on the civil justice system in Ontario."
Matlow called on the government, the Landlord and Tenant Board, and the courts to respond to this.
"The Divisional Court has been responding to these situations in a positive manner; however, more steps need to be taken to improve the legislation," Godfrey said.
Godfrey added that the Thorburn decision shows landlords they have legal options beyond dealing with the myriad of frivolous appeals they can face in the Landlord and Tenant Board tribunal process.
A change to Rule 2.1 of the Superior Court Rules of Civil Procedure in 2014 made it easier for frivolous law suits to be dismissed as vexatious in the higher courts, which in turn has led to a steady flow of vexatious litigants filing many motions in the statutory courts once they have been booted out of the Superior Court, says Goodman.
While Thorburn's decision concerns a Landlord and Tenant Board tribunal decision, Goodman says it could also be precedent-setting for the Small Claims Court as well.
"We're at a beginning of a new era in the higher courts," he says. "And it's reaching its way down to or influencing statutory courts and tribunals."