Lawyers say a recent Human Rights Tribunal of Ontario decision has turned the test used to determine family status discrimination on its head.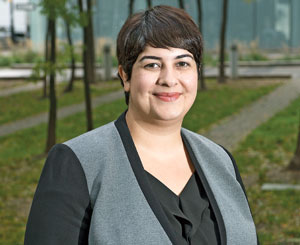 In
Misetich v. Value Village Stores Inc.
, a Niagara Falls, Ont. Value Village employee, Tonka Misetich, claimed her employer had discriminated against her by requiring she work evenings and weekends at times she cared for her elderly mother.
Adjudicator Jennifer Scott dismissed Misetich's claim, but she also rejected a test for family status discrimination developed in a 2010 Federal Court of Appeal decision,
Johnstone v. Canada Border Services
.
Lawyers say that while the tribunal in
Misetich
tried to clarify what the test should be, the decision actually muddied the waters in terms of what it will be going forward in Ontario.
"It is an ongoing struggle to try to figure out what the law is in this area," says Raquel Chisholm, a partner at Emond Harnden LLP, who added she expects to see the issue eventually come up before the Supreme Court of Canada.
In
Johnstone
, the court determined that in the context of childcare, a claimant must prove a number of things that include the child is under the caregiver's supervision, and that the claimant's obligation to the child is one of legal responsibility rather than personal choice.
According to the
Johnstone
test, claimants must also prove that they have made reasonable efforts to meet those obligations through alternative solutions but that no such solution is reasonably accessible. The fourth thing they must prove is that a workplace rule interferes in a manner that is more than trivial or insubstantial with the fulfilment of the childcare obligation.
The tribunal's decision in
Misetich
found that the development of a different test for family status discrimination has made the burden higher than that for other types of discrimination.
Scott took issue with part of the
Johnstone
test that requires a parent to prove they have a legal obligation. The tribunal said the obligation need only be significant, arguing there might be many obligations caregivers have that do not stem from legal responsibilities but are still vital.
"To limit human rights protection to legal responsibilities imposes an unduly onerous burden on applicants," Scott wrote in the decision. The tribunal also said that the test of legal responsibility is hard to apply in the context of elder care, as the legal responsibility to take care of an elderly parent is not as clear as that of caring for a child.
Chisholm, who was not involved in the case, says this might not be easy to apply practically, as it is not necessarily clear what employers will have to consider under the
Misetich
approach.
"Under the
Johnstone
test, it's a pretty clear line. It has to be your legal obligation," she says.
Another part of the
Johnstone
test with which Scott took issue was the requirement for the claimant to prove they had tried to self-accommodate — or find alternative solutions for their obligations. The tribunal said this was too stringent a test at the outset of discussions and that accommodation and discrimination had been conflated. Scott said that accommodation "is a joint process," and that it does not fall solely on the employee.
Parisa Osborne, a lawyer with Rubin Thomlinson LLP, says both tests have their advantages but what is important going forward is that lawyers are aware of both until clarity is provided.
"We may not know exactly what the test is, but the process is unchanged," says Osborne, who was not involved in the case.
In
Misetich
, Value Village fired the employee after she refused to work an altered work schedule to accommodate an injury she suffered. Her employer requested she provide proof of her elder care responsibilities.
Misetich provided a doctor's note, but management rejected it saying it was from her own doctor. She found the requirement to provide evidence that she had taken all reasonable steps to self-accommodate "insulting and offensive." The tribunal determined that Misetich had failed to provide sufficient information to substantiate her responsibilities to her mother and as such had not proven discrimination had taken place.
Kathryn Bird, the lawyer representing Value Village, declined comment, and Misetich, who was self­represented in the proceedings, could not be reached.