The Competition Bureau missed an opportunity to take the lead last week on opening up the legal profession in Canada, says an Ottawa law professor.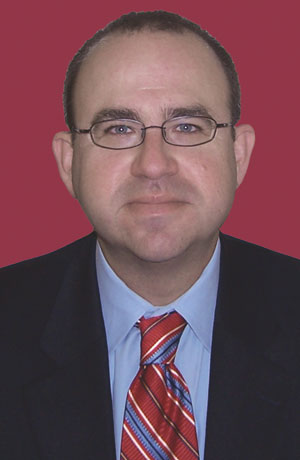 Four years ago, the regulator released a detailed 161-page report aiming to highlight restrictions in five professions, including the law, that could be unnecessarily impeding competition. The report made 53 recommendations.
Now a post-study assessment says that while "significant progress has been made" towards reviewing and eliminating barriers to competition, "much work remains to be done."
Similar reports in Britain and other Commonwealth countries precipitated a wholesale shakeup in their legal services industries, but Adam Dodek, a professor of public law and legal ethics at the University of Ottawa, says that hasn't happened here.
"The report was modest in its recommendations and in its criticism," he says. "The legal profession was very worried about the report, but there was a lot of relief when it was issued because they really escaped serious scrutiny."
According to Dodek, the original 2007 report's release in December, a notoriously quiet time for news, helped minimized its impact, while the short followup assessment released last week is light on details about exactly what work "remains to be done."
"I don't think a four-page press release represents a serious post-study assessment," Dodek says. "I think there's a real question as to how seriously the Competition Bureau took its own report."
While Australian law firms are now able to list on stock exchanges and Britain is ready to enact a brand new Legal Services Act that will allow lawyers to team up with non-lawyers in alternative business structures to raise capital, Canada has been left behind, says Dodek.
"The real issues that are on the table elsewhere when you're talking about competition are the extent of deregulation to allow non-lawyers to provide certain legal services and non-lawyer ownership of legal services firms. They weren't really addressed by the initial report."
The 2007 report did recommend that law societies remove barriers that discourage multidisciplinary practices and allow lawyers to split fees and revenues with non-lawyers. But the competition regulator ignored that issue in its post-study assessment.
In Dodek's view, the profession will be unable to avoid confronting those issues in the near future. Once Britain's new alternative business structures are up and running — something that could potentially happen as early as 2012 — it won't be long before they're knocking on Canada's doors, he says.
"It's an increasingly global market, and eventually one will want to provide legal services here. Then the legal profession is going to be forced to address it. There is going to be continued competition pressures, if not from the Competition Bureau, then from other jurisdictions."
In its post-study assessment, the Competition Bureau said it had succeeded in raising awareness about competition issues among regulators and praised the legal profession in particular for its action on jurisdictional mobility since the 2007 report.
The 2010 Quebec Mobility Agreement, facilitated by the Federation of Law Societies of Canada, allowed lawyers from Quebec to operate in provinces and territories across the country on special licences. Earlier agreements had paved the way for non-Quebec lawyers to practise in that province on a similar basis.
The assessment also highlighted changes to the federation's model code of professional conduct. They loosened restrictions historically placed on lawyer advertising in many provinces.
Still, the assessment noted, "The level of consideration that self-regulating professional bodies give to competition issues in the development and review of their regulations is not always as comprehensive as it should be."
The 2007 report also said Canada's professions were suffering from low productivity and recommended reduced regulation in all sectors.
Apart from the recommendations on mobility and advertising, the Competition Bureau suggested self-regulation for paralegals.
The report was critical of the Law Society of Upper Canada's takeover of paralegal regulation. Instead, it urged it to rethink the move "given the obvious conflict of interest that arises from having one competitor regulate another."
In addition, the report suggested a reduction in the length of articles, allowing compensation to non-lawyers for referrals, and an expansion of the areas where contingency-fee agreements are an option.
In a 2008 written reply to the report, the federation mounted a stiff defence of the profession. It cast doubt, for example, on the premise that productivity is low in the legal profession and insisted that the marketplace "fails to provide compelling evidence of serious concern about a lack of competition in the legal profession."
At the same time, federation president Ronald MacDonald says the steps the profession has taken in terms of lawyer mobility and loosening advertising restrictions have been "very significant" for fostering competition.
"I think we've done as much as can be done," he tells Law Times.
Such responses are problematic, according to another legal academic.
"Rather than welcoming the idea of additional scrutiny and how the profession might be made more open, the mandate seemed to be to respond with a view to the status quo," says Paul Paton, a law professor at the University of the Pacific's McGeorge School of Law and former chairman of the Canadian Bar Association's national ethics and professional responsibility committee.
"For regulators to stand in the way of innovation that is in the consumer interest is a bit inconsistent. I think masking professional self-interest as the public interest can only lead to problems."
Paton also believes Canadian regulators should be paying attention to the situation in Britain. "The failure there to take the consumer into account led to both radical transformation and the effective end of self-regulation," he says.
Nevertheless, Paton hopes the report will encourage regulators to continue engaging in the discussion about competitive restrictions. "It's a new paradigm.
The transformation of practice around the world in the last five years has been profound and that has important implications.
There are serious issues with unmet legal needs, and I think taking more creative approaches to how the market for legal services might respond to that in the Canadian context would be a welcome development."