While most information technology outsourcing agreements are now in their second or third iterations, the benefits and risks of contracting out critical functions remain, particularly in the case of offshore outsourcing agreements.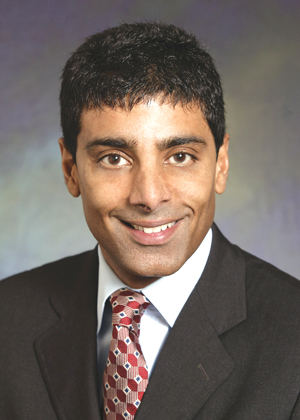 "In some ways, you can say that we are kind of into outsourcing 2.0," says Ravi Shukla, counsel with Lang Michener LLP's information technology law group. "We started to see the end of the first wave of outsourcing agreements, which run from five to 10 years, and people are saying, 'What did we do well and what did we do wrong?'"
Shukla, who acts mainly for companies seeking outsourced service providers, presented a paper on the benefits and risks of outsourcing to the Canadian Corporate Counsel Association in Montreal earlier this month.
Companies that enter outsourcing agreements are typically seeking advantages such as increased efficiency, reduced risks associated with running IT departments, freed-up capital, increased focus on core businesses, and access to world-class capabilities. But with those fairly well-understood advantages come some lesser-known disadvantages.
The downsides may include hidden costs, such as a more expensive and lengthier vendor selection process; a longer time frame to hand work over to the offshore partner; severance and expenses related to layoffs of local employees; turnover costs; and expenses associated with addressing language and other communication or cultural differences.
As well, managing the actual offshore relationship can be a major additional and sometimes unforeseen cost. Overall, a company may end up paying up to 50 per cent more in front-end costs than initially expected and only achieve a savings of up to 15 to 25 per cent in the first year.
That's well below the expected 35 to 40 per cent in savings, which companies typically realize in the third year of the agreement. Higher front-end costs may paradoxically lead to a lengthening of the term of the agreement to generate the required financial benefits.
First-generation outsourcing agreements "run the gamut," Shukla says. "Often, you will hear that the cost savings didn't materialize, and quite often that was a key component of why the company did it." But determining why the parties fell short can be a complicated task as well.
"There is a saying in the outsourcing business: 'outsource what you do well, not what you do poorly.' A lot of clients don't do that," Shukla notes.
Besides costs, Shukla has a long list of other risks would-be outsourcers should consider before handing off IT functions to offshore providers:
• Data and security protection: While most IT organizations find offshore vendor security practices impressive, the risk of security breaches or compromised intellectual property rights is inherent when working internationally.
• Process discipline: The capability maturity model, a measure of a company's process model maturity, is a key part of its readiness to adopt an offshore model. Research firm META Group found that 70 per cent of client IT organizations are at the lowest level, while offshore vendors require a much higher standard of capability. As a result, companies face higher costs as vendors fill in the gap.
• Vendor failure to deliver: A common oversight for IT organizations lies in failing to implement a contingency plan to deal with the risk that a vendor, for whatever reason, fails to deliver as expected.
• Compliance with government regulation: Highly regulated organizations, such as utilities, financial services institutions, and health-care organizations must ensure that the offshore vendor is aware of and will adhere to industry-specific requirements and that compliance will be demonstrable to all necessary auditors.
• Culture: Cultural differences include religion, mode of dress, social activities, and even ways of asking or answering a question. Although most leading vendors have education programs, the challenges and costs associated with cultural alignment may not be insignificant or trivial.
• Turnover of key personnel: Common turnover rate levels, especially in India, are in the 15- to 20-per-cent range. To address this concern, clients have recently tended to demand that contracts place a liability on the vendor for any personnel it has to replace.
• Productivity fluctuations: Most IT organizations experience a 20-per-cent decline in productivity during the first year of an agreement, largely due to time spent transferring both technical and business knowledge to the vendor. As well, offshore outsourcing cost savings often come through personnel layoffs that can cause significant morale problems among the in-house survivors.
"I think on balance, most of them have worked out pretty well," Shukla says.
He adds, however, that there is still a large "potential client base" of organizations that have held back from jumping into outsourcing over worries that an outsourcer can "make the first term look good" only to squeeze the client on renewal after the internal skill set has withered away.
"That is why in the paper, I talk about always [keeping] a competitive tension so that nobody feels like a total incumbent . . . [through] programs where you have strategic sourcing partners and you select two or more. So there is always some idea, even at the renewal time, that the incumbent could lose the bid."
Richard Corley, co-chairman of Blake Cassels & Graydon LLP's information technology group in Toronto, notes the scope of outsourcing agreements is growing. "Outsourcing has become a far more complex and subtle business tool and it has also moved far beyond the application only to IT transactions," he says.
"It is now extending deeper into the organizations and is being used for a vast variety of things ranging from [human resources to] finance and accounting matters, some business intelligence functions, analytics, all kinds of manufacturing design work. It is much more than the original IT outsourcing trajectory."
Not only is outsourcing here to stay, it's a key tool for Canadian companies, Corley adds. "Many Canadian companies, because of the small size of the Canadian market, are looking to compete on a global basis and need to be globally competitive. One of the ways to achieve that is through effective outsourcing."
But because of their relatively small size, Canadian firms typically seek smaller outsourcing agreements that are relatively more expensive to implement and administer as a percentage of the deal's value. "So that has placed a significant pressure on Canadian businesses," Corley says.