Under the strain of rising demand for forensic laboratory services in Ontario, delays in scientific analysis are contributing to protracted police investigations and courtroom backlogs, according to the provincial auditor's report.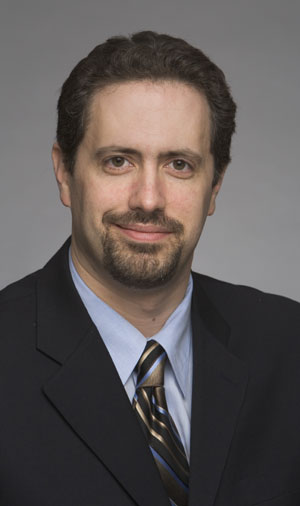 Auditor General Jim McCarter first made several recommendations two years ago to reduce the amount of time the Centre of Forensic Sciences takes in completing requests for analysis.
However, turnaround times have actually increased marginally, McCarter said.
"The centre has made a substantial effort to update its systems and procedures to address our recommendations and increase its efficiency," the report said. "However, it has so far been unable to improve overall turnaround times, given the increased demand for its services, and its available resources."
McCarter pointed to an 11-per-cent rise in the number of cases the centre received over the last two years. The number of reports completed rose by 19 per cent.
Over the same period, however, the centre's operating budget inched up by just 3.5 per cent, the report said.
McCarter stopped short, however, of calling for additional provincial funding to address the problem.
"That's a political decision," he says in an interview with Law Times.
In 2006-07, the centre completed 12,693 reports within an average turnaround of 64 days.
Last fiscal year, it took an average of 66 days to finish 15,146 reports for its clients, which primarily include the Toronto Police Service, the Ontario Provincial Police, and the Office of the Chief Coroner.
Other law enforcement entities, Crown attorneys, defence counsel, pathologists, and fire investigators also rely on the centre as the sole or primary source of forensic lab services.
About a third of the requests are for biological analysis, including DNA and bodily fluids, followed by toxicology and chemistry.
The centre also investigates firearms, tool marks, documents, photographs, and electronics.
But delays in producing results on those analyses trickle down through the justice sector, says Lorne Goldstein, a criminal defence lawyer with Webber Schroeder Goldstein Abergel in Ottawa.
"In my experience, delays have factored in significantly," Goldstein says.
He cites months of waiting for report results before pretrial proceedings can begin for Shane Haley, a client who has been in custody for more than 20 months on a first-degree murder charge.
In addition, reports must often be done in a specific order, Goldstein says, with the parameters of one test dependant on the results of another.
"There's no point in looking at blood-stain analysis without knowing who's who."
And while the centre may already be stretched thin, Goldstein says he wants to see an end to limitations on the number of requests for analysis that can be made.
"I want to see reports sooner and I want to see the Crown submit as many samples as it wants."
David Rose of Neuberger Rose LLP in Toronto, who has written a book on DNA evidence, says that taking more than three months for some test results is unreasonable.
Slow turnaround times result in an accused languishing in detention centres and can lead to stayed charges.
"If an accused it out of custody, it doesn't really matter that much," Rose says. "If your client is in custody, it becomes a huge issue."
Rose also notes that the abolition of the Carter defence for impaired driving cases has resulted in additional demands for expert testimony related to the disclosure of breathalyzer data.
The centre's toxicology section's workload has further expanded as a result, he says.
McCarter's report noted that the current average turnaround time in Ontario is about double that of two leading laboratories in the United Kingdom and Sweden.
"Delays or errors in forensic analysis can prolong police investigations, increase their costs, and affect public safety by allowing criminals to remain free to reoffend," the report said.
Garfield Dunlop, Ontario PC critic for community safety and correctional services, says the centre hasn't been given enough funding to address the problems identified by the auditor two years ago.
"If they would have had proper funding, they would have dropped that down," he says. "It wouldn't be huge money."
Timely laboratory work is crucial to the functioning of the criminal justice system, Dunlop adds.
"We've got a horror story around a lot of the courts," he says, noting that criminal matters can be repeatedly adjourned.
As of 2007, it took an average of 205 days to complete a criminal charge, compared to 115 days in 1992.
Over the same period, the average number of court appearances required for a single charge rose from 4.3 to 9.2.
Dunlop says he plans to ask Rick Bartolucci, minister of community safety and correctional services, who could not be reached for comment on the report, what he plans to do about forensic lab delays during the next legislative session beginning in February.
On the bright side, the centre is doing a better job of prioritizing the requests it receives and putting more attention on the most urgent matters, the auditor's report said.
Since changes were implemented late last year, 89 per cent of urgent cases were completed by the due date and within an average turnaround time of 10 days, the report said. "That's good to see," McCarter says.
In tracking the causes of delays, however, the centre said it will need to collect data for at least a year before it is able to identify trends.
McCarter says that time frame might be a little generous. "They might after three or six months start to notice some trends."
In a separate followup report, the auditor general said the ministry made significant progress in improving the province's sex offender registry.
Two years ago, McCarter found the OPP had diverted millions of dollars in allocated funding away from the registry and failed to include the names of hundreds of sex offenders.