A foreign company that uses a subsidiary of a subsidiary to promote resorts to Ontario residents cannot avoid litigation here by asserting it has no connection to Ontario, says a Superior Court ruling.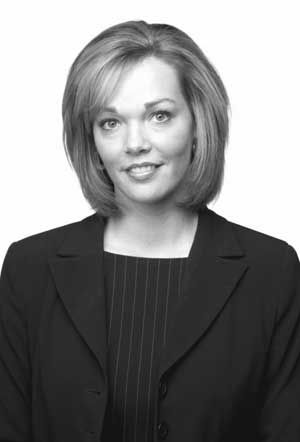 Justice Barbara Conway has provided a broader interpretation of what it means for a foreign company to have a presence in Ontario in the Eid v. Hola Sun Holidays Ltd. decision.
Boulas Eid was allegedly injured while target shooting during a vacation at an all-inclusive resort in Cuba. The target-shooting instructor accidentally dislodged a pellet while loading a rifle, and the pellet bounced off the ground and hit Eid in the neck, his lawyer, Meghan Hull of Howie Sacks & Henry, says. Eid was taken to a Cuban hospital, but surgery to remove the pellet was performed in Ontario.
Eid and his wife launched an action against the Spain-based company, Sol Melia S.A., and served the claim both in Spain and on a numbered company operating under the same name located on College Street in Toronto. The numbered company is a subsidiary of a subsidiary of the Spanish entity, and exists for the sole purpose of providing promotional and publicity services for the Cuban resort. A travel agency and tour operator were also named in the action.
Carlos de Vera, of Baker & McKenzie LLP, brought a motion on behalf of Sol Melia to have the action dismissed on the basis that Ontario courts do not have jurisdiction simpliciter in the action, or alternatively, for an order staying the action on the grounds that Ontario is forum non conveniens.
Conway applied the jurisdiction simpliciter test set out in the 2002 Ontario Court of Appeal decision Muscutt v. Courcelles, where the court identified eight factors to be weighed when determining whether there is a real and substantial connection between the forum and the foreign defendant.
De Vera argued that Sol Melia only has a subsidiary of a subsidiary in Ontario, which is not its agent and doesn't sign contracts on its behalf. He also argued that a foreign defendant should not have to defend itself in each of its customers' home jurisdictions, and that it wasn't reasonably foreseeable that Sol Melia services provided outside of Ontario could cause injury in Ontario
Conway, however, concluded that Sol Melia actively advertises and promotes in Ontario through its subsidiary, which makes it reasonably foreseeable that Ontario residents could sustain damages in Cuba. This case, she wrote, differs from previous case law involving plaintiffs who injure themselves in other countries where the defendant has no presence in Ontario.
"It would be unfair, in my opinion, for a company such as Sol Melia to invite Ontario residents to come to Cuba and then assert that it has no connection to Ontario and wash it's hands of the jurisdiction," wrote Conway.
Although Conway weighed the other factors before dismissing the motion, her comments on whether there is a connection between the defendant and Ontario were noteworthy, because they differ from decisions in a long line of cases that have applied the Muscutt test, says Hull.
The decision could mean that foreign companies are opening themselves up to lawsuits in Ontario if they advertise here, says Hull.
In her handwritten Dec. 11 judgment, Conway also commented on other factors under the Muscutt test. For instance, she decided that it would not be unfair to the defendant to assume jurisdiction in Ontario. Although the defendant claimed it would be difficult to bring witnesses to Ontario, and it wouldn't have insurance coverage if the case were litigated here, Conway noted that the plaintiff would also need to bring medical witnesses to Cuba if the case were heard in Cuba.
"On the insurance point, I imagine that the defendant could have purchased insurance for the jurisdiction in which it promotes its interests, but the plaintiff shouldn't have to pay the price for no coverage in Ontario in this case," she wrote.
In fact, it would be more unfair to the plaintiff than the defendant if the case were heard in Cuba, concluded Conway.
"I accept that there are grave uncertainties with the legal system in a communist country, both from a procedural and substantive point of view," she added.
On the factor of involvement of other parties, Conway noted that the Spanish defendant has no assets in Cuba, so even if the plaintiff were successful in Cuba, he would still have to travel to Spain to enforce any judgment.
Conway also noted that there are other defendants in this action who are located in Ontario.
"I recognize that Sol Meila may have to commence proceedings in Cuba if found liable. However, I am more concerned with the proceedings as against all three defendants which is presently before me."
After weighing the factors in the Muscutt test, and reviewing the factors in the test for determining whether Ontario is a forum conveniens, Conway dismissed the motion, ordered that the trial take place in Toronto, and ordered the defendant to pay $4,000 in costs to the plaintiff within 30 days.
Carlos de Vera declined to comment on the case.