The rapid advancement in recent decades of communications technology has forever changed how humans interact.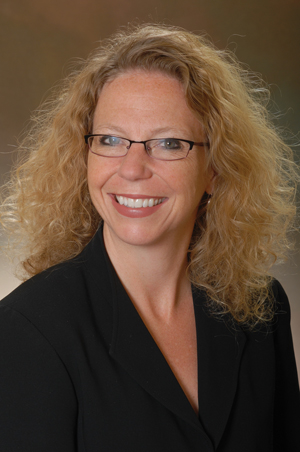 Millions of people across the globe now establish and maintain meaningful relationships without ever stepping into the same room.
So it's no surprise that this shift has had an impact on family law. When it comes to visitation, online communication tools like Skype have made it easier for non-custodial parents to keep in touch with their children. But the courts have offered differing opinions on its ability to provide adequate contact between parent and child.
That question has particular meaning when someone seeks to move the children far from their other parent. Take the recent B.C. Supreme Court case of ELC v. ESB. The mother, ELC, asked the court to give her custody of the couple's two children, aged four and seven, so they could move with her to Australia where her family lived. The father and defendant in the action, ESB, sought joint custody but agreed the mother should provide the children's primary residence.
ELC said the father could fly to see the children, and vice versa, and that they could communicate daily through "technology where the defendant and the children can interact with each other visually and audibly," according to the decision of Justice Hope Hyslop.
But the father, Hyslop noted, opposed that idea, arguing that "the children need emotional support of both of the parents and their presence." He alleged the children were already acting out due to their parents' separation.
As Hyslop pointed out, the Divorce Act instructs that in deciding custody of children, courts are to "take into consideration only the best interests of the child of the marriage as determined by reference to the condition, means, needs, and other circumstances of the child." It also encourages maximum contact with the parents.
The mother proposed that the father would have the children for 10 of their 12 weeks of holidays should they move to Australia. He could also visit them, the mother said, and would be able to use a condominium and vehicle while there.
She also cited the availability of high-speed Internet access to allow the father to speak to the children each day via Skype videoconferencing. Of course, they could also talk over the telephone.
In the end, the judge rejected the mother's proposal and ordered joint custody, saying the father "would have little chance of making a decision concerning the children as it would be difficult to obtain the necessary facts to make decisions relating to the children."
Hyslop also doubted that online communication would be adequate and suspected the children would suffer "emotional loss" as a result. "Skype is not enough," she wrote. "They will not be able to participate in activities or events with their father. . . .
The plaintiff's plan is likely to fail; this will be at the expense of the children."
In a separate case, however, B.C. Supreme Court Justice Deborah Satanove seemed more optimistic about the utility of online communication for non-custodial parents.
"The plaintiff also promises to acquire Skype and to pay for regular long-distance telephone access," Satanove wrote in Gauvin v. Gauvin.
"Obviously, electronic communication is not as desirable as in-person access but it does allow for the child to keep in touch with her dad every day if she so wishes."
The judge went on to grant the mother interim sole custody and permission to move her 12-year-old child with her to Spain for at least a year.
Canadian courts are not the only ones grappling with this issue. Illinois, for example, recently amended sections of its Marriage and Dissolution of Marriage Act by adding new language that outlines how the courts should handle electronic communication, including online videoconferencing, when dealing with parental visitation issues.
The statute now reads: "Visitation means in-person time spent between a child and the child's parent. In appropriate circumstances, it may include electronic communication under conditions and at times determined by the court."
But the Illinois legislature refrained from fully backing the use of electronic communication. The new rules, which took hold Jan. 1, also include a stipulation that courts "may not use the availability of electronic communication as a factor in support of a removal of a child by the custodial parent from Illinois."
Meanwhile, most experts seem reluctant to legislate the use of electronic communication in Canada in order to deal with custody and access.
"I think in Canada we certainly have the flexibility at present," says Queen's University law professor Nicholas Bala. "While there are things that I'd like to see changed in our child-related laws, I don't think this needs to be specifically addressed by the legislature."
Bala does believe in the benefits of online communication in the visitation process. He says that while it's not the same as an in-person visit, "it can certainly be valuable in cases where people are further apart."
He adds that the utility of these tools depends on the age of the children involved, especially since they become more adept with technology as they reach their teens.
"The other thing is that as children age, access increasingly occurs on their terms," he says. "So if you have a five-year-old child, you can say, 'This is the order,' and one of the things about the order if the child is younger is that the electronic communication has to be facilitated by an adult."
Bala suggests Canadian courts have already accepted online communication as a means of mitigating the effects of a long-distance parent-child relationship. "Having said that, I don't think that anyone, and certainly no judge would suggest, that electronic communication would replace visits but it would supplement them.
It might make a move that in the past would have been considered unacceptable perhaps acceptable now," he says.
Bala highlights how important in-person communication is for the development of parent-child relationships. A lot of human interaction is non-verbal, he notes, adding that "family life is one of those things that requires physical presence."
Georgina Carson, chairwoman of the Ontario Bar Association's family law section, agrees that online visitation should never replace in-person access and that it should primarily be used to enhance communication between visits. She points out that many other online tools are now available to help manage children's schedules with both of their parents. E-mail, for example, has helped many ex-spouses communicate with each other in a more productive and less combative manner.
Still, Carson urges families involved in a spilt to tread lightly in the world of online communications.
"I would say that e-mail and texting is double-edged," says Carson. "On the one hand, it's reducing in-person and telephone conflict. But the problem is that [the] send button is just a little too easy to press. I think sometimes people can engage in an e-mail war that can heighten the combativeness of a separation."