Highlighting the relationship between lawyers and their articling students, a Superior Court master, in upholding an order dismissing a personal injury action as abandoned, has taken issue with a law firm that laid blame on a student with mental-health issues.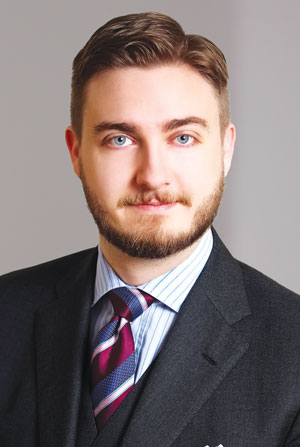 The student "was, after all, a student, and one who was not well, a fact known to his firm," wrote Superior Court Master Joan Haberman in
Nadarajah v. Lad
on Feb. 10.
"It is the firm that has carriage of the action and lack of activity by the firm, not simply the student, is the critical factor and where the court's focus must be."
Haberman found the personal injury case had been subject to delay from the outset and not just in the few months the student was at the firm. The student's involvement "amounts to a small part of what went wrong here and why," wrote Haberman in rejecting a motion to set aside the dismissal.
The articling student had substance abuse problems, the court heard, and after resigning from the firm in March 2012, he "sadly took his own life in July 2012."
According to Haberman, lawyer Paul Wilkins, who at the time was working at personal injury law firm SLS PC, said it was the firm's practice to have articling students keep track of cases to ensure the court didn't dismiss them for delay.
During cross-examination, Wilkins was asked what systems the firm had in place in terms of a diary or a ticker system to stay on top of dates. ". . . We gave it to the articling students, that was the system," he responded.
"There is no evidence that Wilkins had any system for keeping track of the Rule 48 deadlines," wrote Haberman.
"In fact, his evidence when cross-examined is clear: there was no system for keeping track of these deadlines."
The firm assigned the student, identified in the ruling only as AS, to deal with all incoming notices of dismissal and dismissal orders, according to Wilkins, who told the court the student was "largely unsupervised in this assignment."
Wilkins tells
Law Times
he'll appeal the master's decision. "I have no comment as this is a subject of an appeal," he says.
James Srebrolow, a partner at SLS PC, says it wasn't a firm-wide practice to have articling students keep track of limitation periods without supervision. "Effectively, we're blamed by Mr. Wilkins for what happened, saying this is how the firm practises. I'm saying no, this is how the firm for that file practised because Paul Wilkins was the member of the firm," he says, adding the firm still accepts responsibility for what happened in the case.
"[Wilkins] worked for the firm. We should have had more control in place vis-à-vis his practice. We didn't. We, collectively the firm, missed the boat on this one, no doubt about it."
If a lawyer or a firm is relying on a student's diary to keep track of court notices, "then they've got problems," says Gilbertson Davis LLP lawyer Lee Akazaki.
Akazaki also says the pressure of managing notices is a stressful and repetitive duty for students. "I would say that giving students the sole and unsupervised responsibility to deal with court notices and court deadlines is, apart from the practice-management problems, to immerse the students in an unduly stressful environment," he says.
"Broadly, this case can show you that if you provide your articling students with repetitive and excessively stressful work . . . it will lead to an unhealthy law firm environment," he adds.
Cassels Brock & Blackwell LLP associate Jeremy Martin, who mentors articling students, says it's an "exceptional practice" to rely on unsupervised students to keep track of court notices.
"I'd be very surprised if that was anything but an extreme rarity," says Martin.
"I think the vast majority of people understand that students are there to assist you with your work. They're not there to do your work for you."
While the ruling makes no suggestion of what caused the student's struggles, the case "flags the ongoing problems we're having with any kind recognition for accommodation of mental-health problems in this profession," he says.
"No matter where you're articling, the stakes are so high, especially in litigation but also any kind of legal work, and the expectation is that everything is going to be detail oriented and perfect.
"There's so much stress placed on students that if you are already suffering from substance abuse issues or if you have an anxiety disorder or anything like that, not only the expectation but the culture is also that you need to always say, 'Yes, I can handle more work.'"
According to Haberman's ruling, Wilkins said the firm had learned about the student's substance abuse problems in November 2011, a short time after he received the assignment.
"At that time at the urging of the Law Society [of Upper Canada], he [the student] entered a rehabilitation program," wrote Haberman.
"Wilkins does not discuss what became of AS's time sensitive work. There is no indication that he took it back or reassigned it in his affidavit."