In a ruling that's getting the attention of the class action bar, Justice Jean-Paul Ouellette of the Court of Queen's Bench of New Brunswick has refused to certify a matter involving 15,000 patients affected by a hospital's pathology review that found roughly 100 cases in which a pathologist's diagnosis of benign later changed to malignant.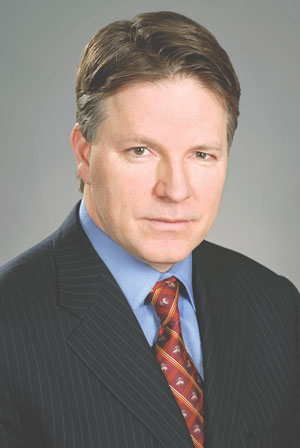 "This is an important decision for public health authorities who are balancing the best interests of the public and patients when determining parameters for care look-backs and reviews," says Barry Glaspell of Borden Ladner Gervais LLP.
"Class action litigation, potential or actual, has the potential to skew health-care decisions and spending priorities."
Ouellette's key finding in
Gay v. Regional Health Authority 7
was that the question of whether there had been a breach of a standard of care was an individual issue. As such, a common-issues trial was unmanageable.
Besides the health authority, the case also named Dr. Rajgopal Menon as a defendant.
"Similar cases exist throughout Canada, but Gay v. Menon is the first to reach an opposed certification hearing," says Glaspell, whose practice is on the defence side of class actions.
But plaintiff-side lawyer Joel Rochon of Toronto's Rochon Genova LLP says the decision is problematic.
"At the end of the day, the judge lost sight of some fundamental questions that underlie certification and misconstrued some other questions as well as the facts," he says.
The case arose after a hospital in Miramichi, N.B., dismissed Menon. Menon ran its pathology laboratory. The hospital subsequently complained to the College of Physicians & Surgeons of New Brunswick about him over allegations of clinical error, bad turnaround time, and lack of quality assurance and control in the lab.
The hospital also conducted an external peer review of Menon's work from 1995 to 2007. The hospital informed the plaintiffs and other patients of the review and told them it would communicate the findings to them.
The review embraced some 23,080 specimens involving about 15,700 patients. Of these specimens, 5,267 had some changes to the original pathology report. At the same time, 370 cases had a complete change in findings.
Of these, 101 were cancer-related diagnoses that changed from benign to malignant. Another 10 of them changed from malignant to benign.
The representative plaintiffs pleaded negligence against Menon and the hospital. They also pleaded vicarious liability, breach of contract, and breach of fiduciary duty against the hospital.
In addition, they claimed damages for stress as a result of learning their biopsy specimens were under review. None of the allegations have been proven in court.
Two of the representative plaintiffs had no changes in their pathology reports. The third initially tested negative. He saw another pathologist who concluded the test was positive and began treatments that ended before the hospital informed him of the review.
None of the representative plaintiffs were diagnosed with depression, treated by a health-care professional or took medication as a result of the review.
Ouellette found that causes of action existed against both the hospital and Menon. But "proof of these allegations inevitably breaks down into individual claims," he concluded.
"Each claimant must . . . make proof of Dr. Menon's misinterpretation of their initial tissue sample, i.e. that Dr. Menon fell below the standard of care expected of a reasonable and prudent pathologist in the circumstances; his failure to meet the standard of care expected of him resulted in injury suffered by the individual claimant and that the injury suffered is one that is compensable in law," Ouellette wrote.
It followed, Ouellette reasoned, that a class action wasn't the preferable procedure for resolving the matter.
"A great deal of work at a common issue trial will be of no utility for an individual claimant and will offer little in the way of judicial economy," he wrote.
But Rochon says it's "quite evident" that there was a serious in the pathology processes undertaken by Menon for which the hospital was vicariously liable.
"The facts of this case approach the high-water mark for systemic negligence in medical settings in Canada and in these circumstances, the standard of care cannot properly be characterized as an individual issue," he says.
"As for the reasoning that causation is an individual issue, the reality is that there are always individual causation issues when product liability or other actions in negligence engage personal injury."
The plaintiffs will be seeking leave to appeal at a hearing on March 29.
"This is a very important case that the court needs to examine carefully on appeal," Rochon says.