Refusing to follow a court order more than once can land you in double trouble, according to a recent Ontario Court of Appeal ruling.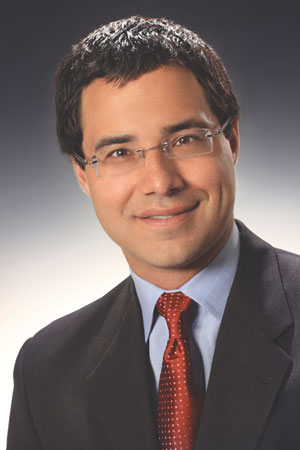 In a rare case of double jeopardy, the court has twice punished Anthony Diamond of Diamond + Diamond Merchant Banking Group for the same contempt charge.
"The coercive tool of civil contempt must have teeth," wrote appeal court Justice Gloria Epstein in Doobay v. Diamond. In doing so, she noted her agreement with the court's previous conclusions in Chiang (Trustee of) v. Chiang.
In that earlier case, the court made its feelings clear when it stated: "To permit only one penal sanction for the ongoing breach of an order deprives the court of the ability to impose measured, but incremental, sanctions to obtain compliance with that order.
In other words, if the court can impose only one period of incarceration for a civil contempt, then it cannot address, in any meaningful way, a contemnor's continuing defiance.
"We can all agree that court orders need to be enforced, and if the court's going to be able to do that, then it has to continue to insist on people complying with the court order even if they've already been held in contempt of it," says Simon Bieber, a partner at Wardle Daley Bernstein LLP and counsel for the plaintiffs in Doobay.
Diamond received an initial sentence of 21 days in jail and a fine of $20,000 on June 18, 2010, after Ontario Superior Court Justice James Spence found him in contempt of court for failing to answer questions during examinations related to litigation launched by plaintiffs Danny Doobay and Richbuilt Development Inc.
In the decision, Spence found that Diamond's answers "are presented by him as proper answers to the questions, but they are very largely unresponsive.
Consequently, they must be considered to be a deliberate attempt to obfuscate the issue before the court for the purpose of avoiding complying with the order.
Then on July 21, 2011, Superior Court Justice Beth Allen sentenced Diamond to an additional 42 days in jail and a fine of $40,000 for the same offence.
In dismissing Diamond's motion, Allen wrote: "It is clear there has been active defiance on Mr. Diamond's part. He has engaged in repeated unrepentant acts of contempt. Serving a previous period of jail time has not influenced his attitude and conduct."
The Ontario Court of Appeal dismissed Diamond's appeal of that ruling last month.
The dispute began in September 2004 when the plaintiffs sued Diamond for an alleged breach of contract after their business transaction fell through.
According to the statement of claim, Doobay paid Diamond $790,000 to arrange a loan for his clients towards the purchase of Dignicare Inc., an Ontario business that was in receivership. However, the loan allegedly never materialized and Diamond refused to return the payment he had received for his services.
Diamond said he believed the parties had settled the case.
In October 2007, Doobay won default judgment against Diamond for approximately $855,000.
During the examination in May 2008 to help with the execution of the judgment, Diamond refused to answer any questions.
A motions judge ordered Diamond to reattend the examination and answer all proper questions. But he wouldn't answer all 406 questions.
In July 2009, the motions judge ordered Diamond to provide written answers to all but one of the outstanding questions. Diamond agreed, but the plaintiffs weren't happy with his answers and proceeded to file a motion for contempt.
The hearing before Spence didn't result in Diamond's favour. He served his 21-day jail term in January 2011 after an unsuccessful attempt to appeal the decision. Following that, the plaintiffs filed another contempt motion.
Leading up to the next hearing, Bieber says the plaintiffs notified Diamond of the questions they didn't think he had answered properly.
Diamond "delivered answers to those questions, [but] they weren't responsive in my view," he says.
The next hearing was scheduled for May 18, 2011, but Diamond said he had retained new counsel who couldn't attend on that day.
He offered to purge his contempt if the court adjourned the matter.
The court granted the adjournment under the condition that Diamond provide written responses within 30 days. However, the plaintiffs were yet again unhappy with his answers and went ahead with their contempt motion.
Diamond then sought a court order to stay the contempt motion as an abuse of process or an adjournment so he could call oral evidence. But Allen, who presided over the hearing, rejected his arguments.
After carefully scrutinizing the questions and answers in dispute, Allen determined that Diamond's responses "reflect the same evasiveness and unwillingness to comply with the court orders."
"Mr. Diamond is obviously still playing tricks and games to avoid the court's authority and I find he has failed to purge his contempt," she added.
Diamond's lawyer David Midanik argues it's unfair for the court to punish someone for the same finding of contempt. "Had another judge made an order to answer the same questions — and it's a fresh order — then arguably it's not double punishment," he tells Law Times.
"But the way the application was framed, it was clearly the same order that he was punished for twice."
But Bieber says the courts need to be able to enforce their orders. In his view, if someone continues to breach an order, the court can continue to hold the person in contempt.
"What the Court of Appeal was saying is the only way that the court can enforce its orders is to continue to insist that the order be complied with even after someone's been held in contempt of it," he says.
But Midanik says there's a constitutional argument at stake.
Diamond "gave answers to questions on several different occasions and no one ever specified — neither in the notice of application nor in the judgment — which of the answers constituted contempt," he says.
Midanik says this violates two areas of the Charter of Rights and Freedoms: s. 10(a) involving people's right to know exactly what they're charged with and s. 7 involving the right to life, liberty, and security of the person because it's hard to defend a matter if someone doesn't know what the charges are.
"The certainty strikes me as being an essential constitutional element for a valid penal sanction," he says.
Last week, the Supreme Court denied an application for leave to appeal in relation to Diamond's first conviction for contempt of court.