Companies with fixed-term employees may want to rethink any planned layoffs after the Ontario Court of Appeal ruled earlier this month that one such employee, terminated without cause, was entitled to full payment for the duration of his contract — an eye-popping windfall in excess of $200,000.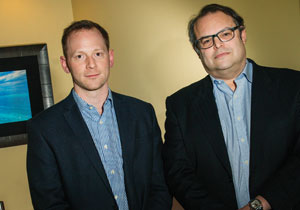 In
Howard v. Benson Group
, the court ruled that the employer failed to draft a properly worded early-termination provision. Absent such a provision, 59-year-old John Howard was entitled to damages worth the full value of wages and benefits over the remaining 37 months of his contract.
The court, moreover, made new law when it concluded that Howard — having already bargained for certainty by means of a contract — had no obligation to mitigate damages by looking for another source of income or applying it against the severance.
The decision, written by Justice Bradley Miller, states:
"In the absence of an enforceable contractual provision stipulating a fixed term of notice, or any other provision to the contrary, a fixed term employment contract obligates an employer to pay an employee to the end of the term, and that obligation will not be subject to mitigation."
Ryan Wozniak, one of the lawyers who represented Howard, says the ruling is a prime example of the high standard to which the courts hold employers who use fixed-term contracts with early-termination provisions.
In Howard's case, while an early-termination clause was in place, it was extremely vague, alluding only to severance "in accordance with the Employment Standards Act of Ontario." That wasn't clear enough for either the appeal court or the lower court.
Superior Court Justice Donald MacKenzie, for his part, ruled the provision fatally ambiguous and unenforceable.
"The reason the courts have found that employers should be held to this high standard is that, generally, they have the upper hand when it comes to bargaining," says Wozniak. "So when you go work for someone, somebody gives you an annual contract and says, 'You want to work for me, here are the terms.' The employee has very little leverage."
The lower-court judge, however, acknowledged the intent to limit damages, so he ordered a mini-trial to determine appropriate severance based on common-law precedents and Howard's efforts to look for another job.
That decision — to revert to a common-law assessment of damages — was found erroneous by the appeal court, which ruled that Howard and his employer had committed to a certain outcome when they entered into the contract.
If that contract contained poorly worded and unenforceable provisions, Benson Group, which drafted the contract, had only itself to blame.
"The respondent is not an unsophisticated party," Justice Miller writes in his decision.
". . . if an employer does not use unequivocal, clear language and instead drafts an ambiguous or vague termination clause that is later found to be unenforceable, it cannot complain when it is held to the remaining terms of the contract."
The appeal court's decision relies on the 2012 ruling in
Bowes v. Goss Power
, which also involved a without-cause dismissal. In that case, the Ontario Court of Appeal ruled that, where parties had agreed to a fixed period of notice, the employee had no obligation to mitigate.
Justice Miller found that, in Howard's case, the parties had similarly negotiated for certainty, and that it would be unfair to subject Howard to litigation and a common-law assessment when the parties had expressly bargained outside the common law.
As the decision states, "In my view, the parties did bargain for certainty when they entered a fixed term contract. . . . There is no reason to depart from the rule in
Bowes
that there is no duty to mitigate where the contract specifies the penalty for early termination."
For Wozniak, it all amounts to a very expensive lesson for Benson Group — and a case study for employers who make use of fixed-term contracts.
"The courts have consistently said that, if [an early-termination] clause fails to include a provision that preserves the employee's entitlements to benefits, then it's unenforceable," he says.
"Had employer done so in this case, our client would have received two weeks' pay. Now, instead of paying two weeks, the employer has to pay 37 months as a consequence for failing to draft an enforceable termination clause. . . . If you run the numbers, Benson is going to have to pay this guy over $200,000."
Wozniak says companies must be extremely careful when drafting early-termination provisions. And for companies currently engaged with fixed-term employees, they may have to come to terms with the fact that these employees cannot be laid off without incurring full damages.
"They're going to be stuck with an inability to terminate without having to pay the employee all of the amounts owing on the unexpired term of the contract."
Albert Campeas, who represented Benson Group, declined comment for this story. He noted, however, that his client was currently considering an appeal.