Appellant failed to show unevenness in panel's approach to evidence: court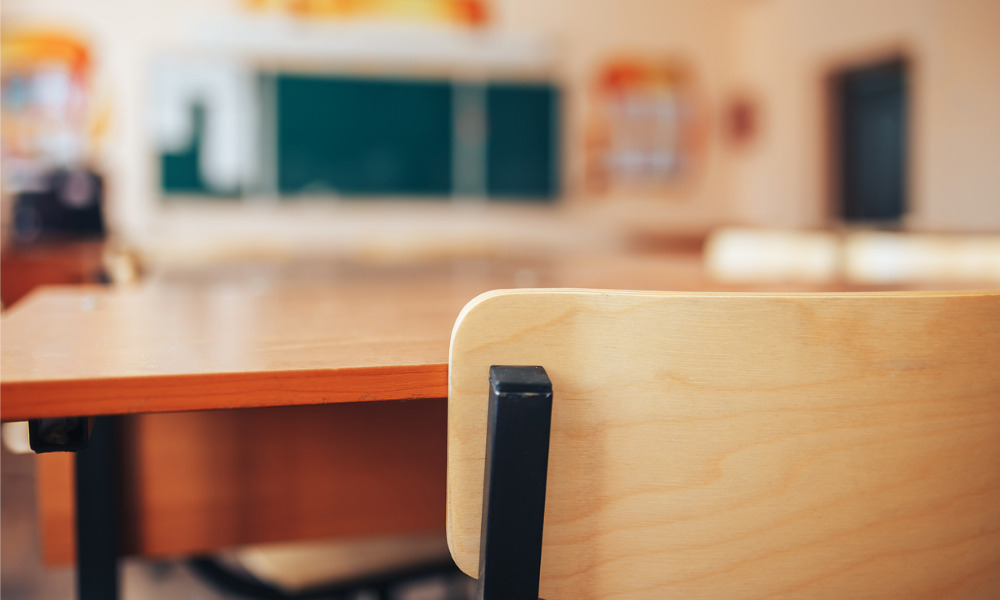 The Ontario Divisional Court has affirmed a panel decision finding a teacher guilty of professional misconduct for sexually and verbally abusing his two teenage female students nearly a decade ago.
In Caine v. Ontario College of Teachers, 2022 ONSC 2592, the appellant, Mark Anthony Caine, was a Grade 7 teacher in Iqaluit, Nunavut, during the 2012-13 academic year. Two of his female students, aged between 12 and 13 years old, claimed that the appellant "inappropriately touched and made inappropriate comments" to them.
During the hearing before the Ontario College of Teachers' panel, Student 1 alleged that the appellant called her "beautiful" on more than one occasion and that he "brushed his hand across her buttocks" and "touched her neck" in two separate incidents. Meanwhile, Student 2 claimed that the appellant called her "babe" and "beautiful" whenever he needed something and that he "gently touched her buttocks" on two different occasions.
However, Don Peters, the school principal, testified that the appellant was an "excellent" teacher, had never acted inappropriately with students, and had no prior discipline history.
The panel found the appellant guilty of professional misconduct for sexually and verbally abusing the two female students and revoked his teaching certificate. In his appeal, the appellant alleged that the panel applied a more rigorous standard in assessing his credibility than the students'.
The Divisional Court dismissed the appellant's appeal and upheld the panel decision.
The court ruled that the panel did not assess the appellant's credibility "on a more stringent basis" than the students and had not ignored "positive indicators" of credibility in his evidence.
"The fact that the appellant believes he was 'consistent in his evidence with respect to all material facts,' 'forthright,' and 'did not overstate his evidence' does not demonstrate that the panel's factual findings are clearly wrong and unsupported by the evidence," Justice Nancy Backhouse wrote.
The court added that the panel was not required to demonstrate in its decision that they considered every aspect of the evidence, and the mere failure to mention something in its reasons did not constitute an error of law.
The court also found that the appellant failed to show that there was an unevenness in the panel's approach to the evidence.
"The appellant must show that it is clear that the panel applied a different standard in assessing his evidence, compared to the assessment of the evidence of the students, either by pointing to something in the reasons or in the record," Justice Backhouse wrote.
According to the court, believing the evidence of one witness and not the other is a "matter of judgment" to which it owes deference in the absence of a palpable and overriding error.
"The panel considered the appellant's evidence but found the students' evidence more credible than that of the appellant as it was entitled to do," Justice Backhouse wrote.