Correctional Service Canada has been found to be negligent in the severe beating of an inmate because he was placed in a unit with serious offenders and also as a result of staff failing to follow established security protocols.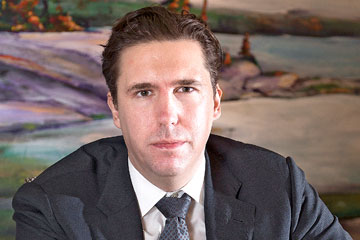 Co
rrectional Service Canada has been found to be negligent in the severe beating of an inmate because he was placed in a unit with serious offenders and also as a result of staff failing to follow established security protocols.
Ontario Superior Court Justice David Price made the finding after CSC brought a summary judgment motion seeking to dismiss the action filed by James Fontenelle. Instead of dismissing the action, Price ruled in favour of Fontenelle and bifurcated the proceeding to hold a trial at a later date on damages.
"I find that there is no genuine issue as to liability, not because the evidence does not support a finding of liability, but because the evidence leads to the inescapable conclusion that the CSC was negligent, and that, but for its negligence, the injuries to Mr. Fontenelle would not have occurred. There is no necessity for a trial as the CSC's own records establish its liability," wrote Price in the ruling issued Nov. 2.
James Sayce, a Toronto-based litigation lawyer, says the ruling is another example of courts requiring correctional institutions to try to ensure the safety of inmates.
"It reflects a growing consensus by judges that prisoners do have rights and they are owed a duty of care. This is not something that should be made unavailable," says Sayce, an associate at Koskie Minsky LLP, who is also involved in class actions related to the overuse of solitary confinement in correctional facilities.
The attempt by the correctional service to have the Fontenelle action dismissed on summary judgment appears to be a "curious litigation strategy," Sayce observes.
"The facts here are egregious and they come from the CSC's own records," he adds.
Fontenelle was 34 years old and was serving a three-year prison sentence at Millhaven Institution near Kingston, Ont. when he was attacked by three other inmates. Fontenelle was classified as medium risk and his criminal record was "overwhelmingly" for non-violent offences, the judge noted. The other three inmates were serving lengthy sentences for violence including one for murder and had a "deplorable institutional history," wrote Price in his ruling.
The attack took place allegedly because of a verbal dispute at a time when there were ongoing inmate protests. They included propping open cell doors, which was not permitted, and activating emergency alarms. The court heard that the alarm in Fontenelle's cell had gone off about an hour before the attack, but it was not reactivated, so if pressed during the beating, it would not be noticed by the staff.
Security video showed one inmate going into Fontenelle's cell while the other two held the door open. Guards patrolled the area twice after the attack without noticing anything. More than two hours after the beating, guards looked inside the cell and Fontenelle was taken to hospital with a severe head injury and spent more than a week in the intensive care unit.
"The only reason that Mr. Fontenelle's assailants were able to gain access to him in his cell, where he was out of range of the security cameras, was that the CSC failed to enforce its own policies and procedures," Price states.
The correctional service argued unsuccessfully that the attack was a result of the verbal dispute and occurred so quickly that staff could not have anticipated it or prevented the beating.
Paul Champ, a lawyer who frequently acts for inmates in actions related to their treatment in correctional facilities, says he is not surprised by the position of the federal government.
"Previously, courts have said that prisons are inherently dangerous places and correctional staff cannot be held to a standard of perfection," explains Champ, who heads Champ & Associates in Ottawa.
However, this decision shows that it will not necessarily be required to show that there was specific information about an imminent attack against an inmate for liability to be found against the institution, he suggests.
"Even in maximum security, you have a number of units," says Champ, when determining where an inmate should be housed.
"At a minimum, they have to follow their own [security] protocols," he notes.
Price also concluded that, under amendments to the Rules of Civil Procedure that were enacted in 2010, he could bifurcate the proceeding and order a trial on damages.
The factual circumstances of the Fontenelle case supports this procedural decision and follows the goals outlined in the Supreme Court of Canada in its 2014 ruling in Hryniak v. Mauldin, Sayce suggests. "This is a scenario where bifurcation can lead to greater efficiency," he says.
Mel Sater, a lawyer for Correctional Service Canada, says it is still reviewing the decision by Price to determine whether to file an appeal.
Doug Wright, the lawyer for Fontenelle, declined comment as the action is still ongoing.