Lawyers are expressing concerns over the timing of the rollout of extensive draft regulations by the provincial government to amend the Condominium Act, saying it will leave them little time to bring clients up to speed.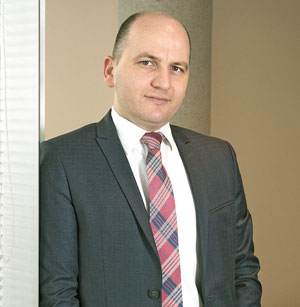 The government passed legislation back in 2015 to amend the act and to introduce the Condominium Management Services Act.
After 18 months of consultations, the government began releasing the first round of extensive draft regulations in February.
The first round of changes will include updates to rules concerning communications between boards and owners, director qualifications, meetings and records.
Condo lawyers will need to have an understanding of the new draft regulations that will make changes to the Condominium Act, as well as all the new rules that will come under the CMSA, lawyers say.
"We're going to have very little lead time and our clients are going to have very little lead time in order to implement these things and get ready for them and begin rolling with them," says Chris Jaglowitz of Gardiner Miller Arnold LLP.
The government expects the first phase of legislation to be implemented between July and December 2017.
Jaglowitz says he is worried that this might not leave a lot of time for lawyers to digest all the regulations and help clients understand them.
The first round of regulations has focused on licensing requirements for condominium managers and governance rules, as well as the creation of two new administrative authorities under the two acts.
"There's a whole lot of stuff. The condo manager and condo board waking up on July 2, [2017] is going to be in a very different world than they were a year ago," says Jaglowitz.
"We're going to have our work cut out for us."
Harry Malhi, a spokesman for the Ministry of Government and Consumer Services, says the legislation will be implemented in phases.
The legislative overhaul will also introduce a new tribunal — the Condominium Authority Tribunal — that the government hopes will streamline dispute resolution and will handle a number of matters that lawyers currently handle through mediation, arbitration or court proceedings.
Toronto lawyer Denise Lash says it is not clear what lawyers' involvement will be in the new tribunals.
One of the bigger questions condo lawyers have about the tribunal is whether it will be able to effectively streamline the dispute resolution process.
"There is to be an online process and until we see the rollout of the process, it is difficult to know whether it will work well or not," Lash says.
Malhi says the tribunal will be designed to provide faster, lower-cost dispute resolution.
"The tribunal will be able to direct parties to alternative dispute resolution, including negotiation, mediation and arbitration," he said in an email.
"Parties will continue to have the option to consult legal counsel if they choose to do so."
Odysseas Papadimitriou of Harris Sheaffer LLP says the fear of having to bring an application to court may have scared off a lot of unit owners in the past from going forward with a dispute against the condo board, but having a dedicated tribunal going forward might make them more willing.
He says it is going to take time for lawyers to get their head around the new regulations as the legislation is very intricate and has many different components that are going to come into play.
"I don't think you can just read just one regulation or one section of the act in isolation anymore.
"You have to be familiar with the entirety of the act and know how everything ties together," he says.
Papadimitriou says there will be a big need to educate lawyers on the new regulations and he hopes the provincial government will take on that task.
He says he does not have concerns about the contents of the regulations.
He expects that they will create more work for condo lawyers.
Currently, condo boards can hold owners meetings without lawyers present.
However, going forward there will likely be more requirements and legal issues arising that would require the presence of a lawyer.
"I think going forward almost definitely a condo would have to have their lawyer present at an owner's meeting or a general meeting to advise them," he says.
Condo lawyers and other members of the public will have until March 30 to submit feedback on the draft regulations.