Lawyers say a recent Ontario Superior Court decision finding an Ottawa dry cleaning company but not a principal of the business liable for a spill could have significant implications for compensation orders in prosecutions related to historic contamination.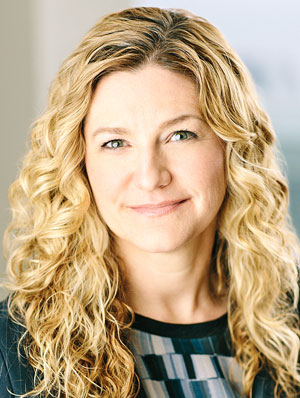 In
Huang v. Fraser Hillary's Limited
, Justice Pierre Roger found a dry cleaning company, Fraser Hillary's Limited, liable for the contamination of a neighbouring property in Ottawa under s. 99 of the Environmental Protection Act.
He ordered the company to pay more than $1.8 million in damages.
He, however, dismissed the claim against the president of the company, David Hillary.
Environmental lawyer Lana Finney says the finding against FHL under the EPA could make it easier for plaintiffs to bring successful claims of environmental damage.
"It's going to give a lot more ammunition to plaintiffs when they are bringing forward these kinds of claims," says Finney, who is a partner at DLA Piper (Canada) LLP and was not involved in the case.
"In the past, you had to demonstrate that one or more of the torts existed before you could get damages and here, now, there is a lot less you have to prove to get damages or historic compensation."
Finney says this could mean that plaintiffs could point to a very old spill and find somebody that was an owner of or in control of the pollutant and get damages from them without having to prove that they owed you a duty of care and that they breached a standard of care or other tort requirements.
The owner of the adjacent property to FHL, Eddy Huang, claimed he had intended to redevelop his land, but when he obtained environmental assessments, he found chemicals in the soil and groundwater that had spilled on to his property from the FHL dry cleaning facility.
It was determined that contaminants had spilled into his land between 1960, when the laundry company opened the location, and 1974, when the company installed new dryers.
Huang claimed five different causes of action against FHL and Fraser, which included nuisance, negligence, liability under the EPA, trespass and strict liability. Roger found FHL liable under s. 99 of the Environmental Protection Act and in private nuisance for remedial expenses.
The defendants argued that provisions of the act could not be applied retrospectively to the spill, which happened between 1960 and 1974, as they were not passed until well after that.
Hillary argued that as a homeowner, he was not the owner or person that had control of the pollutant before it was discharged.
Section 99 of the act holds that someone is owed compensation for loss or damages incurred as a result of a spill of a pollutant from the "owner of the pollutant and the person having control of the pollutant."
Roger found Hillary could not be considered the owner or controller of the pollutant as there was no evidence that he was ever employed by FHL at the location at any time before 1974 or that he had acted "as an agent" for the company at this property.
But Roger rejected FHL's argument that the act could not be applied retroactively, saying the circumstances of this case do not constitute a retrospective application.
He added that, alternatively, the "presumption against retroactive application is inapplicable given that the provision is designed to protect the public" and that the intent of the legislator rebuts that presumption.
"Allowing, at this time, a right to compensation for spills that occurred before the section came into force does not change anything done in the past," Roger said in his 53-page decision.
"Rather, it protects the public by creating a right to compensation and, as such, does not constitute a retrospective application."
Hillary was sued as the owner of a property that was adjacent to the dry cleaners, which he bought in 1986.
Chemicals from the dry cleaning business had also spilled on to that property.
"When we were defending David Hillary, we were defending him as a homeowner of the residential property.
"So, for our purposes and the court's purposes, it made no difference whether it was David Hillary or Betty Smith," says Jeremy Rubenstein, one of Hillary's lawyers.
He says the decision means that people who inherit contamination problems on property they buy will not be found responsible for losses.
Rubenstein says he hopes the case will provide a sense of comfort to homeowners who may have found themselves on the wrong side of a lawsuit because of a contamination they inherited rather than caused.
Finney says the decision to dismiss the claim against Hillary could make it more difficult for plaintiffs to hold individuals liable for such spills.
"It's going to make it harder for plaintiffs to hold individual actors liable for environment issues unless they can introduce evidence the person was actually running the business," she says.
Finney says the fact that the claim against Hillary was dismissed could also make it hard for plaintiffs to recover damages in such actions.
She says that often when plaintiffs sue a corporate defendant, the only assets they have are the business assets, and if they are leasing a property or if the property they own is contaminated, they might not have any value; whereas if plaintiffs name an individual on a successful claim, the individual might have some assets from which they can recover their damages.
However, Finney says, the dismissal of the claim against Hillary can also give some comfort to "innocent" property owners — those who may own properties through which the spill flowed or who unknowingly bought a contaminated property.
"Here the judge doesn't hold the individual liable.
"He found that once the individual became aware of the problem, there was no evidence that conditions worsened as a result of any inaction on his part," she says.
"That will help innocent property owners that are also victims themselves."
Stanley Berger, an environmental lawyer with Fogler Rubinoff LLP, says the implications of the decision could be significant for compensation orders in prosecutions related to historic contamination.
He says these orders would not be limited to spills but also discharges relating to the migrating contamination from the property of landowners who while not responsible for the original spill may have passively permitted contamination to migrate from their property.
He noted that limitation periods have been expanded to include two years from discovery, which can be well after the original spill.
"Since a court order as part of a sentence for compensation would be viewed according to Huang as non-punitive and benefitting those further victimized by migration, the order could, based on
Huang
, be retroactively applied to contamination, which occurred before the compensation powers were given to the courts in the 1980s," says Berger, who was not involved in the case.
Finney says she expects the success of the application under s. 99 of the EPA will likely prompt more plaintiffs to focus their cases on the section in the future.
Before, she says, plaintiffs included it in their statements of claim, but they never really expected to get anywhere with it.
"Now, one can expect that in the appropriate factual matrix, you can rely on it to receive compensation for your environmental damage," she says.
As environmental litigation is very expensive and risky, Finney says, there are not a lot of trial decisions in the area.
The decision is, therefore, helpful as it analyzes all the environmental causes of action and provides useful guidance on them as well on how s. 99 works.
Michael Hebert, a lawyer representing Huang, declined to comment on the decision as it was not clear yet whether his client intended to appeal.
Jonathan O'Hara, a lawyer representing FHL, did not respond to a request for comment.