Budget cuts at Legal Aid Ontario's clinic resource office will cripple clinics' capacity to defend the poor, lawyers and experts fear.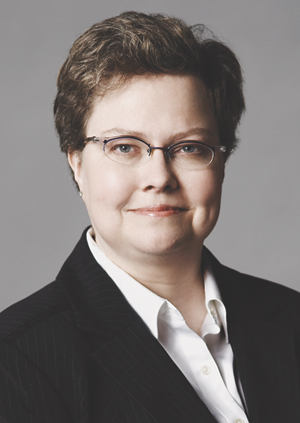 Earlier this year, LAO, facing a deficit of $46.7 million for 2009-10, eliminated two lawyer positions at the resource office and made cuts to its barrister service.
Now, a rumoured merger with LAO's general research arm has raised fears the office will effectively disappear altogether along with its expertise in poverty law, an area advocates say is already under-served by the profession.
It's a prospect that has Osgoode Hall Law School professor Mary Jane Mossman concerned. "It seems to me that this decision must be being made by people who don't actually understand what it is that clinics are doing because it's not expertise you can find in other law offices, that's for sure," she says.
Mossman notes the resource office compensates for the absence of literature on clinic law by pooling research materials for all organizations.
That's because it maintains databases of tribunal decisions and provides updates on constantly changing regulations in areas such as social assistance, landlord-and-tenant law, and refugee claims.
"It's an efficient and effective use of scarce resources. By using just a few staff members at [the resource office], they're making sure that 79 clinics across the province have access to unreported decisions that are simply not available anywhere else," Mossman says.
In a statement, LAO spokesman Kristian Justesen denied the resource office is under threat but didn't rule out a merger with the general research arm. LAO, he noted, "is always open to exploring opportunities that would lead to administrative efficiencies."
He added: "Changes to the [resource office] budget are part of a larger LAO-wide modernization strategy launched several years ago to reduce administrative costs and improve services and access for clients.
The revised [resource office] budget remains substantial at $1.7 million for 2010-2011 with a staff complement of 12.6 full-time equivalent staff."
But Ian Blue, a lawyer at Cassels Brock & Blackwell LLP who once worked as an administrative law mentor to law clinics and sat on the clinic funding committee at the Law Society of Upper Canada, says cuts to the resource office could actually decrease efficiency in the system as clinics pick up the slack along with a negative effect on the quality of service clients can expect.
"It puts additional pressure on each of the legal clinics to provide those services and takes away their ability to spend time with their main clientele, which is the disadvantaged in the city and throughout the province," he says. "It really is a retrograde step."
Sally Colquhoun, a lawyer at the Kinna-aweya Legal Clinic in Thunder Bay, remembers using LAO's general research arm for clinic research in the 1980s and shudders at the thought of doing so again.
She says lawyers in her organization use the resource office every day for researching decisions, communicating with colleagues in other clinics, and even training in clinic law.
"The clinics developed the [resource office] because there was nothing like it, and we needed it," she says. "It's hard to imagine now how we could practise without it and how much of our time it would waste."
Colquhoun says she makes appeals to the Divisional Court and the Federal Court of Appeal every year that simply wouldn't be possible without the resource office.
"Even though we're a small, overworked general service clinic, we can do that because we get help in writing factums and research from the [resource office]." Walter Van de Kleut, chairman
of the Association of Legal Aid Lawyers, is concerned about another proposed change to the way the resource office operates. LAO has indicated it will impose its "lawyer workforce strategy" on resource office staff.
The strategy, already in place elsewhere, rotates lawyers through different departments after no more than two years, a move Van de Kleut says will turn staff into commodities and make clinics less effective.
The resource office's barrister service was hit hard by budget cuts announced earlier this year by LAO. Kate Stephenson, a former barrister at the resource office, argues the cuts will have an impact on the quality of service clinics can offer. "You ask any litigator if they can hold down a busy practice in half time, and it's very difficult," she says.
Stephenson notes the barrister service opened up a new avenue for clinic lawyers to bring complex systemic litigation forward. The barrister can act as a sounding board for those needing advice on litigation matters and can even go as far as appearing in court in support of clinics.
In February, the Human Rights Tribunal of Ontario, in a case litigated by the resource office on behalf of clinic clients, ruled the province's special diet allowance violated the Human Rights Code. It's in those types of cases that the office is particularly useful, Stephenson says.
"Some cases are too big for any one clinic to take on without it overwhelming the work of the clinic. So the barrister can act as counsel alongside a clinic to make cases happen, and those cases tend to affect lots of clinic clients."